Nairobi Governors Cup to continue this weekend
Last Updated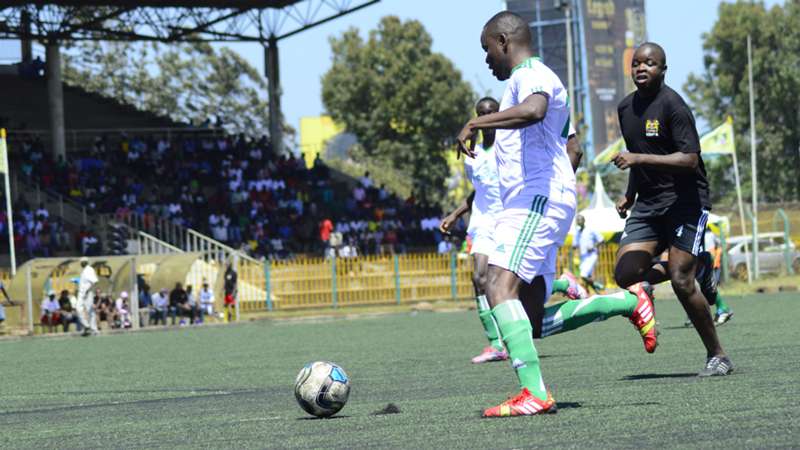 Courtesy Ken Okaka.
The Nairobi Governor's Cup resumes this weekend with busy schedules across the seven sub branches within the capital.
Action starts at 9:00am on Saturday through to Sunday with winning teams in each sub county facing off in the quarters. The official sponsors of the tournament are the Nairobi City County Alcoholic Drinks Control and Licensing Board.
The overall winners will pocket Sh1.5million, runners up Sh1million while third place finishers will get Sh500, 000. Best goalkeeper, top scorer and best player will be awarded Sh250, 000 each.
Top teams in each of the 85 wards involved will get Sh50, 000 while top teams in each of the 17 constituencies involved will get Sh100, 000.
Full fixtures; Dagoretti South Sub County: Dago FC vs Mutuini Rangers FC 9:00am, Royal United FC vs Makombora Bulls FC 11:00am, Batallion FC vs Mutuini FC 1:00pm and Market FC vs Shooting Stars FC 3:00pm.
Dagoretti North Sub County: Kabiru FC vs Riruta Muslim FC 9:00am, Riruta FC vs Kabiru Stars FC 11:00am, Reagan FC vs Everton FC 1:00pm, Black Carpet FC vs FIFA Best FC 3:00pm.
Mathare Sub Country: Huruma Ndani FC vs H Town FC 9:00am, Young Kings FC vs Huruma Flats FC 11:00am, Amazon FC vs Madoya FC 1:00pm and Jah Post FC vs Huruma United FC 3:00pm. Westlands Sub County: Deep Sea United FC vs Parklands Baptist 9:00am, City Park FC vs Bora United FC 11:00am, Victoria Sports FC vs Ujuzi Soka FC 1:00pm and Kipande FC vs Sevilla FC 3:00pm.
Sunday: Kibra Sub County: Dream Sports FC vs Kibera Soccer Academy 9:00am, Gogo Boys FC vs Lindi Sportiff FC 11:00am, Ludo FC vs Shofco FC 1:00pm and Young Warriors FC vs Riverside FC 3:00pm.