UEFA Champions League
Mbappe, Bakayoko & Silva must learn from Martial and stay away from coaches like Mourinho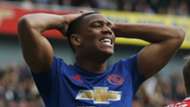 ---
COMMENT
---
Regardless of what happens at Juventus Stadium on Tuesday, it has been a phenomenal season for Monaco.
Their achievements in reaching the semi-finals of the Champions League and getting themselves into a position whereby Ligue 1 success looks a strong possibility were virtually unimaginable at the beginning of the season – and it has all been accomplished playing the most breath-taking offensive football.
While there have been some thrilling individual performances over the course of the campaign, there has not been a star that has stood as an icon of the team. 
Radamel Falcao may have the superstar reputation and Kylian Mbappe may get the headlines, but their achievements over the last 10 months have been the result of a collection of brilliant individuals coming together in concert to make an outstanding team.
Transfer speculation over much of the squad is, therefore, abound. From full-backs Djibril Sidibe and Benjamin Mendy into the heart of the midfield, where Tiemoue Bakayoko and Fabinho have been titans, into the offensive line, where there has been speculation over all Leonardo Jardim's top men, but most notably Mbappe, the boy worth £100 million.
Monaco's financial position is such that they will not be compelled by external forces to sell their top players,  even if their position regarding Mbappe is not as strong as they may portray in the media .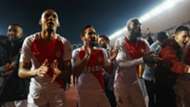 With €40 million in their already impressive bank account due to their run in Europe, the club is on a strong financial footing. Their shrewd transfer policy means they stand to make a profit on every member of their first team should they choose to sell, with the notable exception of Falcao, so it will be down to individuals to decide their own fates.
Vice-preisdent Vadim Vasilyev noted as such when he told Telefoot : "We've no need to sell because our economic model is working. No player has made known their desire to leave and we'll talk at the end of the season.
"With the World Cup coming in 2018, I think that Thomas Lemar, Mbappe and even Bernardo Silva don't want to go."
Certainly, these players will be acutely aware of the gamble they would be taking if they were to force through a summer move with such a big competition on the horizon. They do not need to look far for a warning, having seen Anthony Martial leave for Manchester United only to be frozen out of the team by Jose Mourinho.
The 21-year-old departed Stade Louis II with all the potential to be a superstar at Old Trafford but has spent much of his time kicking his heels on the bench in England, with recent game time only arriving in the absence of Zlatan Ibrahimovic.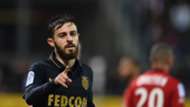 Until under duress, Mourinho is loathed to use inexperienced options, but he is not the only one.
Indeed, the demands at all of Europe's superpowers compel managers and coaches to rely on players who are tried and tested. The much-hyped Andre Gomes has struggled to make any impression at Barcelona over the last year, Renato Sanches is complaining about being a substitute at Bayern Munich and Antonio Conte has hardly shown a willingness to revert away from type at Chelsea.
The rewards may be immense, but so too is the level demanded and the pressure.
Certainly, the temptation will be there to move, particularly for Mbappe, who is being courted by Real Madrid – a side he has already rejected once before.
But the pressures of playing at a big club are very different to those he has faced previously.
Monaco's fans are more vibrant than they are given credit for, yet this is a squad used to playing in front of 10,000 people. At Santiago Bernabeu, it is very different: a stadium where even Cristiano Ronaldo is jeered and is not a venue suitable for a youngster to hone his game – particularly one arriving under such a big - possibly unprecedented - price tag and with such expectations.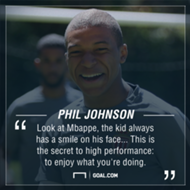 "The most important thing is that you will only perform at your best if you are enjoying what you are doing," psychologist Phil Johnson told Goal .
"If you look at Kylian Mbappe, the kid always has a smile on his face. He just loves playing football. This is the secret to high performance: to enjoy what you're doing."
In such a pressure cooker atmosphere, suddenly the game becomes very different indeed. Winning at Monaco is a bonus; at a genuinely big club it is demanded.
No doubt players will leave the principality in the summer, but they do so with a warning: they may never have it this good again.