Leicester City
Maybe Leicester are scared, admits Ranieri ahead of FA Cup clash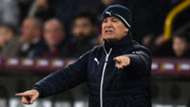 Leicester manager Claudio Ranieri feels his team have become scared after a dismal run of form that has left them just a point and a place above the relegation zone.
Ozil just a scapegoat for Arsenal crisis
The Foxes are without a Premier League win in 2017 and have not even managed a goal in the league this year, their last coming on New Year's Eve against West Ham.
The champions have fared better in the FA Cup, beating Everton in the third round and Derby County - after a replay - last time out, but now face a tricky test against Millwall at The Den.
Ranieri is expected to make big changes to his side for the game against the League One side, with one eye also on a clash with Sevilla in the Champions League in midweek, but admits his team are low on confidence currently.
"Maybe some people are scared, so it's important for me to see every detail," he told reporters.
"It could be I bring in outside help. I have to find the solution. We're doing everything well but we haven't created good chances – to do that we need to be full of confidence and sometimes we haven't got lots of confidence.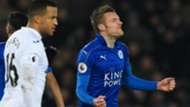 "Sometimes, the strikers don't receive a good final pass. We want to show them the best solution to pass the ball, but you can only do that when you're relaxed and full of confidence.
"For this reason, it's important the players reset everything and we restart in positive way. It's not important who scores, but it's important somebody scores.
"Everything is right – the players make the right movements to score. But it's one thing to do it in training and another in a match. For this reason I say, 'Clear your mind'. We must be full of personality."
Keane tipped to 'do a Pogba' at Man Utd
Millwall are currently sixth in the table in League One and have already dumped Bournemouth and Watford out of the competition, leaving Ranieri wary.
"I've never been there, but I know enough about Millwall," he added. "They're a good team, and they fight together with the fans. Sometimes the team that plays in the Premier League doesn't take the FA Cup in the right way.
"I don't know what kind of players played for Watford or Bournemouth. I don't know because my focus is on Millwall – how they play, how they fight.
"But often in England the little teams arrives to fight and they can get to the final. Millwall got to the final in 2004 – I have studied them, so I know."