Philippe Coutinho
Massive mistake or masterstroke? Liverpool risk their season with Coutinho sale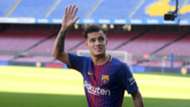 There was the intelligence to wait for the wall of players to jump, before expertly tucking his free-kick under them at the Amex. By then, Philippe Coutinho had already provided two assists against Brighton and Hove Albion, with his improvisation from the deadball situation making it 4-1 to Liverpool on 87 minutes.
Only 120 seconds passed from that bit of splendour, before the Brazil international was tormenting the opposition again as his curler was deflected in by Lewis Dunk.
Done deal! @Phil_Coutinho
  #CoutinhoDay pic.twitter.com/8djvhmytAO

— FC Barcelona (@FCBarcelona) January 8, 2018
The orchestration of that demolition came at the start of December, a month in which Coutinho was at his most prolific, scoring seven goals in total - and the one in which he played his final game for Liverpool.
It included his first hat-trick for the club - in the Champions League against Spartak Moscow - as well as his only header, which came at Arsenal.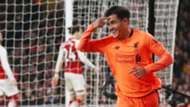 The discussion around how the playmaker exited Anfield, mid-season, to become Barcelona's record signing in a £142 million deal will be long and heated.
Coutinho was desperate for his departure to such a degree that he committed to paying £11.5m of his transfer fee to meet Liverpool's valuation after continuously repeating his intention to move to Camp Nou since July. 
That he was documented during the final days of negotiations as though it was an episode of Keeping Up with the Kardashians - him posing for pictures in a London hotel room watching the Merseyside derby and on a private plane laughing away as the talks progressed - will understandably and rightly have garnered negative PR, instead of the positivity intended.
Cut through the noise, though, and from a purely football perspective, the 25-year-old waved farewell wondrously. Just ask Swansea City trio Federico Fernandez, Roque Mesa and Kyle Naughton, who were flummoxed as to how to thwart him, all trying and failing as Coutinho whipped his foot around the ball to curl his effort into the top corner in a 5-0 victory.
There will have been high-fives aplenty in dressing rooms around the Premier League with players relieved that he is no longer around to conjure their embarrassment.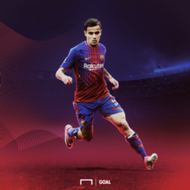 All-conquering Manchester City, Liverpool's next opponents, will be turning up the music. The man Pep Guardiola labelled "extraordinary" scored more goals against them - five - than he managed in meetings with any other club and the Spaniard will be relieved that he was one less difficulty to worry about on Sunday.
It cannot be lost, in the fury of the why now? and how?, that the Reds have ceded one the division's supreme performers as they prepare for the Champions League knockout stage and the exigent push for a top-four finish.
There are statistics floating around to illustrate that Liverpool have fared well without Coutinho this season, and as a reminder, that kind of data also circulated when Luis Suarez left for the same destination in July 2014.
It cannot detract from the reality that the Reds have ceded their chief creative force, their free-kick king, the co-ordinator of their attacking cannonry, who directly contributed to 20 goals in as many games this season.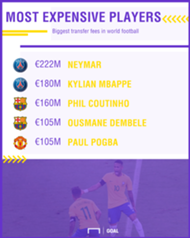 A player not just capable of excellence and the unbelievable, but one of experience too; his five years at the club resulting in 201 appearances and increasing responsibility in each annum.
Liverpool have parted company with a reference point in the dressing room and a differential in the squad. Yes, they still have the explosiveness of Mohamed Salah and Sadio Mane coupled with the intelligence and industry of Roberto Firmino, but they no longer possess their standout supplier.
While Alex Oxlade-Chamberlain, who can operate as a wide forward or in central midfield like Coutinho, has settled in nicely - his willingness to be aggressive in possession and his deliveries from set-pieces impressive - the England international's strength is his dynamism, not filling the architect role.
Adam Lallana's return from injury has been timely, but he has never been as prolific as 'O Magico' while at Liverpool.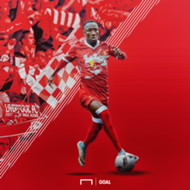 There is an attempt to bring Naby Keita's July move forward, and while that would inject greater vigour and vision into the midfield, the task of convincing RB Leipzig to part with their lynchpin sooner than agreed would be a sizeable one.
It is undoubtable that the Reds' recruitment team have learnt from transfer mistakes of the past and have been surgical in recent windows, producing stellar business like securing the Guinea international, Firmino, Joe Gomez, Mane, Salah and Virgil van Dijk, to name a few.
There can be no question, either, that they have spent the past five-and-a-half months plotting the best path to take post-Coutinho, assessing both the immediate and long-term options.
Liverpool now have the third biggest transfer fee in world football and a new British record to invest back into the squad.
That they have bought wisely recently will be a source of comfort, but ultimately, how they press on will be the real measurement of their skills.
A position of weakness has to be transformed into an unmistakable show of strength.
Jurgen Klopp tends to get agitated when he has to discuss matches or momenths that have already passed. His usual response is a variation of "I'm much more interested in what comes next."
That rings true as Liverpool find their feet for the rest of the season and beyond, without the player that was blessed with magic in his.