Stats
Lacazette and Arsenal get off to a stunning start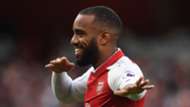 Given the hype surrounding Alexandre Lacazette's summer move from Lyon to Arsenal, it would have been easy for the France international striker's Premier League debut to have fallen rather flat.
The 26-year-old, however, got the season off to a spectacular start as he scored within two minutes of kick-off with a deft header into the corner of the goal. It set the tone for Arsenal's pulsating 4-3 win over Leicester on Friday.
Such cold bloodedness in front of goal was a feature of the English top flight's curtain raiser, which saw Arsene Wenger's men score twice in the closing 10 minutes to turn around a 3-2 deficit.
This was very nearly Leicester at their very best, the vintage that won the Premier League title only 15 months ago. From three shots on target they had scored three goals, with Jamie Vardy deadly.  
Arsenal, as one would expect, enjoyed a good deal more possession and pressure, boasting 70 per cent of the ball. It was, however, Leicester's efficiency that seemed destined to win them the points for so long in the game.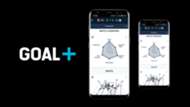 The Foxes only had six attempts on goal in total, with those that flew wide doing so only by narrow margins.
Wenger's men, meanwhile, had 19 efforts on goal, an impressive 10 of them finding the target. Where their opponents were able to find room in front of goal at relatively close range, however, the hosts were more ambitious with their shooting, trying their luck from a wide variety of distances and angles.
Their territorial domination is reflected in the high number of passes completed, 632, and the fact that they spent 30 per cent of their time in possession in Leicester's third of the pitch. The majority of their attacks were channelled down the left-hand side of the park, with 43% going down the flank where Sead Kolasinac, Alex Oxlade-Chamberlain and Danny Welbeck were stationed in a 3-4-3.
By contrast, when Leicester had the ball, they were far more direct, offering a pass accuracy of just 63% compared to their opponents' 85%. They also targeted the left-side of the field, perhaps with the belief that Rob Holding was the weakest link in the Gunners' rearguard.
It was a tactic that very nearly paid off for them, but ultimately the sheer weight of Arsenal's pressure told. Lacazette described his debut as a "rollercoaster", and for fans of the home side this was indeed a thrilling match with a happy ending.
All stats featured in the article came courtesy of the Goal+ app, exclusive to Samsung devices. Download the most cutting edge football app now!