Manchester United
Mourinho knows his Manchester United transfer plans for the summer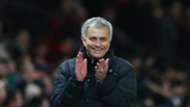 Jose Mourinho has already identified the players he wants to bring to Manchester United at the end of the season.
'I know why Griezmann snubbed Man Utd'
The United manager has put faith in his squad to deliver Champions League football either via a top-four finish or by winning the Europa League after a quiet January transfer window.
There were no reinforcements for United, with Morgan Schneiderlin and Memphis Depay the only departures, but Mourinho is expected to step up his transfer activity at the end of the season.
Atletico Madrid star Antoine Griezmann is reportedly Mourinho's prime target and he told reporters: "We are more focused on the summer period.
Where will Rooney go next season?
"I know what I want, so there is no point in me speaking about the next transfer window when we have so many matches to play, so much to fight for, so many good players to work with.
"If you ask me 'do I know what I want for the next transfer window?' yes I know. Is it possible to get? I'll try, always, to be realistic.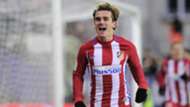 "I remember years ago when I was asking for a second goalkeeper, my technical director gave me a list of possible second goalkeepers and the first name was Gianluigi Buffon!
"But I'm always realistic, always try to give options that are gettable, but we'll have time to speak about that in the summer."
Man Utd make €80m Griezmann top target
Griezmann was linked with a move to Old Trafford last summer, but former Liverpool captain Steven Gerrard understands why the France international did not jump at the interest at that time.
"He's playing in the Champions League for Atletico Madrid," Gerrard told BT Sport.
"He's got a chance of competing for that, which they have done for the past couple of years.
"And he's probably thinking: 'Yeah, Manchester United probably is a good move, but it's still going to be there in the summer."