Indian Super League
ISL 2018-19: Jamshedpur FC's Cesar Ferrando hoping for a balanced game against Bengaluru FC
Sooraj Kamath in Bengaluru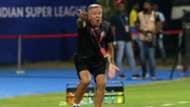 Jamshedpur FC head coach Cesar Ferrando is hoping for an improved performance from his side when they take on Bengaluru FC in the Indian Super League (ISL) at the Kanteerava Stadium on Sunday.
The Men of Steel started their season with a 2-0 win over Mumbai City. Ferrando's men kept a clean sheet but the Spanish coach wants an improved performance from his team against the Blues.
"We have to choose our team. We should defend well and attack better. If you want to be a strong team, you have to balance defence and attack. I expect the team to attack better. Bengaluru press high up the pitch, we shouldn't make any mistake and we have to play well," said Ferrando. 
The former Atletico Madrid coach also hinted at a debut for the club's marquee signing Tim Cahill. The Australian forward had to sit out the opener due to a suspension that was carried over from his previous stint.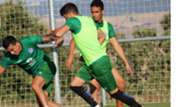 "Tim is a good signing for us. He is very important for us. I think he's going to play for us (against Bengaluru FC). He's a big help for the young Indian players." 

Ferrando also talked about the importance of skipper Tiri in the side, "He's our captain, he's a good defender. He's a fighter, he's training very hard. He's important in defence and set pieces. For a coach, it is always important that everyone always play to win."
The 59-year-old gaffer accepted that it is a challenge for his team to win at Bengaluru's home ground. "I know that Carles Cuadrat is a good coach. They played very well and won against a big team Chennayin FC.
"It'll be a challenge for us to win here but I'll try to win. Bengaluru have a good squad. The style of their coach is to win every game."