Indian Super League
ISL 2017: Eugeneson Lyngdoh & Lenny Rodrigues among 10 most expensive midfielders in draft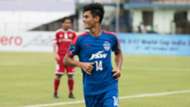 Newly added Indian Super League outfit Bengaluru FC's former midfielders Eugeneson Lyngdoh and Lenny Rodrigues are listed amongst the most expensive medios in the Indian Super League (ISL) Season 4 draft,  Goal can confirm.
ISL 2017: Anas Edathodika & Pritam Kotal in 10 most expensive defenders in draft
30-year-old Lyngdoh was not retained by The Blues in the first place and later, the Shillong-born player was involved in negotiations with FC Pune City. However, the two parties ultimately failed to agree on a deal which meant that the Indian international would enter the ISL draft, making him the most expensive player alongside centre-back Anas Edathodika. Also, Eugeneson is the only midfielder valued in crores.
Second on the list of most expensive midfielers is yet another ex-Bengaluru FC custodian- Lenny Rodrigues. The Goa-born midfielder joined the JSW outfit in 2016 on loan from his Indian Super League side FC Pune City. His loan period ended on June 30 this year and the 30-year-old will now look to start a new phase through the draft as the second most expensive midfielder.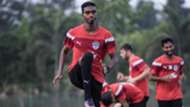 As many as eight midfielders including the likes of Thoi Singh, Bikash Jairu and Mehtab Hossain are valued above ₹50 lakhs. I-League winner with Aizawl FC, Jayesh Rane also features on the list, with his price set at ₹49 lakhs for the season. However, Pronay Halder, aged 24 and valued at ₹58 lakhs becomes the youngest player in the list of costliest midfielders.
ISL 2017: Subrata Paul & Albino Gomes in 10 most expensive goalkeepers in the draft
Each ISL team is expected to have at least 15 Indian players in their squads following the draft which is slated to be held on Sunday, 23rd July at Mumbai. A total of 199 players in all have signed up for the draft for season four of the ISL. 
Here are the top 10 midfielders and their contract values (age in brackets): 
Eugeneson Lyngdoh (30) - ₹1.10 crores

Lenny Rodrigues (30) - ₹60 lakhs

 Pronay Halder (24) - ₹58 lakhs

Thoi Singh (26) - ₹57 lakhs

Bikash Jairu (26) - ₹55 lakhs

Jackichand Singh (25) - ₹55 lakhs

Bikramjit Singh (24) - ₹53 lakhs

Seityasen Singh (25) -  ₹50 lakhs

Romeo Fernandes (25) - ₹50 lakhs
Mehtab Hossain (32) - ₹50 lakhs

Jayesh Rane (24)- ₹49 lakhs