I-League
Indian Football: Players who have failed doping tests and where they are now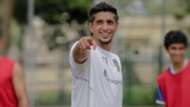 On 25th April, Tuesday, Arjuna awardee Subrata Pal was reported to have failed the doping test conducted by the National Anti-Doping agency (NADA). 30-year-old's sample 'A' test results were concluded positive for a drug named  Terbutaline.
While terbutaline is what is pharmacologically called a Beta 2 Agonist and is often used in asthma and respiratory conditions for instantaneous relief, it is also one of the banned substances listed by the World Doping Agency. 

It is alleged to increase performance in athletes by increasing blood flow to muscles but conclusive evidence for the same is still lacking. It is usually inhaled but in the goalkeeper's case, it was taken as part of a cough syrup (one of the rare uses of terbutaline). 
Subrata is not the first Indian to be have undergone the failure of a drug test, there are been a handful of players from the country who have been through the same condition. Given below are the details of their doping results and current scenario of their lives.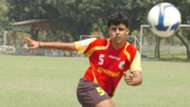 Player name : Arun Malhotra
Year of doping test failure: 2002
Team associated with, during the failure:  East Bengal FC
Reason for failure: Defender Arun Malhotra was found positive of a banned substance in a doping test before the national team's departure for Busan Asian Games in 2002. The All India Football Federation (AIFF) took serious note of the Asian Games' probable's failure and slapped him with a ban of 60 days. The ban meant that Malhotra missed the National Football League in the same year.
Duration of suspension:  60 days
Current status:  The 34-year-old is now the Vice Chairman of District Sports Development Committee, Poonch and a member of J&K State Sports Council.
AIFF to host annual Indian football awards in Mumbai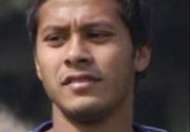 Player name : Nishant Mehra 
Year of doping test failure : 2011
Team associated with, during the failure: Mumbai FC
Reason for failure: Nishant Mehra was the first Indian footballer to be banned for doping after a NADA panel found him guilty of using a prohibited drug. Mehra had tested positive for Tetrahydrocannabinol (THC) , a banned drug and active chemical in cannabis, in a test conducted after an I-League match in January in Pune. He was among the seven players to be tested in the Maharashtrian city. Nishant's 'A' sample was tested positive on February 4, 2011 which resulted into AIFF imposing the provisional suspension on him. 
On conducting a second test on February 11, in front of him, Mehra was found positive in his 'B' sample, which led to the NADA Disciplinary Panel suspending the Mumbai FC player for a longer period. In his defence, Mehra explained that he was suffering from food poisoning and also added that the consumption was accidental as his food or drink could have been possibly spiked but the board wasn't convinced. It is believed if Mehra had succeeded in persuading the panel, the punishment would have been between three and six months.
Duration of suspension: Two years
Current status: Plays for All Stars Football Club (ASFC), an initiative by GS Worldwide Entertainment (GS) and Playing for Humanity (PFH).
Initial reactions to Subrata Paul's failed doping test: 'We are shocked!"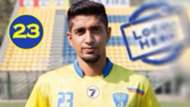 Player name : Dane Pereira
Year of doping test failure : 2015
Team associated with, during the failure : Mumbai FC
Reason for failure : The 31-year-old was subjected to a random dope test by the National Anti Doping Agency (NADA) which was conducted on February 23, 2015 after Mumbai FC's game against Royal Wahingdoh at the Cooperage stadium. The result, which was made public on April 16th, highlighted that Pereira had traces of nandrolone, an anabolic steroid in his blood and as a consequence, was banned from professional football until the verdict came out. Nandrolone is the most common steroid prescribed by doctors.
Duration of suspension : One year
Current status : The former Chennaiyin FC player has exited from the world of football and is now working in the management at SamBar Pub & Kitchen, Khar.