Mexico
Mexico's Hirving Lozano could break out at World Cup, but is known quantity to many in the Americas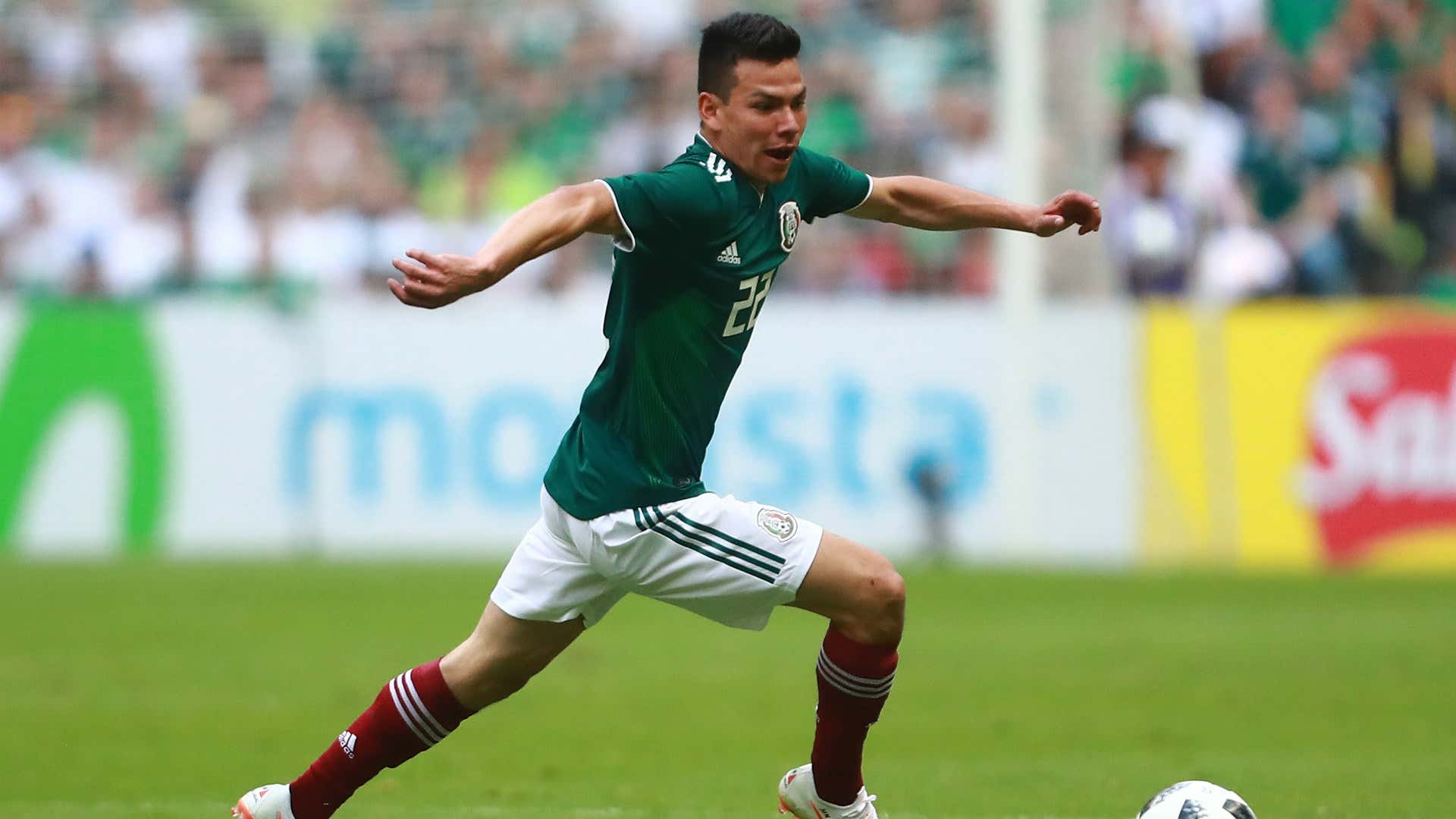 By now you recognize Hirving Lozano's name.
The 22-year-old PSV winger has been tipped by many to be the breakout star of the World Cup. Whether it's possible for a player who in the past two years won the CONCACAF Champions League, Liga MX and the Eredivisie to breakout is up for debate. What's not is the quality Lozano has brought to El Tri in the past year and a half.
With his runs down the wing and finishing ability, it's easy to forget that Lozano wasn't a regular for Mexico two years ago. At the time his inclusion in lineups was controversial, not expected as it is now.
"I think today it's very easy to say that Hirving has to play in the starting XI of the Mexican national soccer team. It wasn't like that two years ago," Mexico coach Juan Carlos Osorio said before El Tri's March friendly against Croatia. "I've always thought it's my responsibility and I take it on as that to make choices and take on the criticism based on the results. I remember when we brought Hirving to the national team, for a lot of people he was a simple player with a lot of speed."
Those people hadn't been paying much attention. It was a disappointing summer from Lozano, who started Mexico's infamous 7-0 defeat to Chile in the quarterfinals of the Copa America Centenario but was subbed off at halftime. He then went to the Olympics, where he was expected to be El Tri's star.
Instead, he played in only three matches and was sent off at the death of the 1-0 loss to Korea that ended Mexico's hopes of repeating as gold medalists.
It's worth pointing out now, as it was then, that Lozano was coming off a full season plus playoffs, then four matches in the Copa America Centenario. When he returned to Pachuca, he was right back into the lineup rather than getting a rest, scoring a double against Leon, before going to Brazil for the Olympics - all of this at the age of 20.
This summer, it's a different Mexico and a different Hirving Lozano. Already a mature player, having children seems to have mellowed Lozano out even more. He looks uninterested, though not unaware, of how his rise in the Netherlands has been viewed in Mexico and abroad.
Did you check this out? Lozano had a strong tournament at last year's Confederations Cup, so this isn't his major tournament debut. It is, however, easily the largest stage Lozano will ever walk on - and the time he's had the most expectations heaped onto him. Lozano was important to Pachuca, and got used to being the key man at a young age. It's one thing to have the state of Hidalgo putting its hopes in you, and something tougher to have 32 Mexican states demanding you succeed.
Osorio said he wasn't worried about the pressure being too much for Lozano or any of the players stepping onto the field for the first time in a World Cup.
"I think the emotional tone for facing the debut of the most important tournament in the world of football and doing so against the current world champions, from what I can believe or suggest, I think everyone is going to evaluate, interpret it and take it on according to their own experience," Osorio said. "That's why coaches always mention the same thing. If we take the game on as a game, like it's 11 vs 11, I think we're going to have a great chance, a great probability. I'd like to guess how our players are going to feel, but I prefer to support myself with real facts.
"Guillermo (Ochoa) is going to take it on well as are all those who have lived this before. Those who haven't, obviously it's going to be a big challenge, even more so for them, but I firmly believe in the Mexican players and above all that we're going to have a great game."
Lozano has been on big stages, but facing Germany will be the first step he takes on the biggest. He has the skills and the mentality to succeed. Now it's about putting it into action like he has so many times before for Pachuca, for PSV and for Mexico.
Breakout star or not, Mexico would love to have Lozano doing the same things he did during a 17-goal debut season with PSV. Osorio is set to lean on Lozano, with "Chucky" likely to be the starting left winger against Germany on Sunday. The player looks determined to make sure everyone remembers his name.