Perak
Goal 2017 MSL Team Preview: TBG gunning for good spots on the table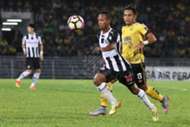 ---
 BY       OOI KIN FAI      Follow on Twitter
---
Perak are looking at the 2017 as the one that they edge themselves back as one of the powerhouses of Malaysian football. Following a dismal performance last year where they only survived the drop on the penultimate day of the league season,
The Bos Gaurus have revamped their squad for the 2017 season with the hope of finishing closer to the top than the bottom with last four finishes in the cup competitions as their targets for the new season. Coach Karl-Heinz Weigang has been retained for another season after his heroics last year when he was parachuted in midway and succeeded in keeping Perak in the Super League.
The experienced German managed what he did last year despite being hamstrung by the inavailabilities of players through prolong injuries. Of which the decision to cut ties with those players shows that Weigang's approach has not soften despite advancing age.
The signing of more experience heads will also allow Weigang the opportunity to share the guiding and leadership workload with some of the players. Majority of the younger generations like Nazirul Naim, Hafizul Hakim, Nor Hakim Isa and Ridzuan Azly were kept in the squad and Perak possess a balance mixture in their squad, at least from the age perspective.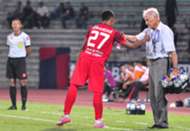 Notable Transfers
Perak has secured the duo of Hafiz Kamal and Shahrom Kalam from Selangor. While the former is a much needed quality in midfield, it is the return of the latter that should give fans bigger hope. Shahrom will team up with fellow internationals in Nazirul, Shahrul Saad and Hafizul to form what is arguably the defence with the most current national team players, if the last national call-up is any indication.
Adding to that was a triple capture, this time from Johor Darul Ta'zim. Zaquan Adha, Nazrin Nawi and Jasazrin Jamaluddin joins the fold in Ipoh following their time with the Southern Tigers. All three should add to what was previously a weak attacking options for Weigang.
With only Thiago Aquino retained, Perak went out to scour for new imports that resulted in the signing of Yashir Pinto, Vladislav Mirchev and Faton Toski. Pinto already has experience of playing in the local having previously played for Melaka United and he is expected to be the creative force behind either Mirchev or Toski, or even the both of them together when the occasion calls for it.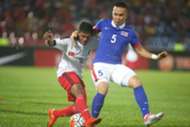 Goal's Prediction
With older heads around, Perak will not be expected to suffer long periods of slumps like they had last year. If Weigang could get the new players integrated quickly, Perak could offer most teams a run for their money. A title challenge may not be on the horizon for them but expect them to finish strongly in the upper half of the table with perhaps an opportunity to go far in the Malaysia Cup.