African All Stars
Four Super Eagles who must up their game against Libya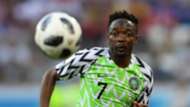 ---
COMMENT    By Solace Chukwu    

Follow on Twitter
---
There really is not a lot to quibble with after a 4-0 win. The scoreline may have slightly flattered the Super Eagles on the day, but the resounding win against Libya means Nigeria once again is in control of her destiny in Africa Cup of Nations qualifying.
That is not, of course, to say that the performance was entirely without flaws. Gernot Rohr's men were the better side, but did not always show it, and had their feathers ruffled on occasion by a side grappling with the loss of their brash former coach Adel Amrouche.
Which Super Eagle still has the most room for improvement between now and the Africa Cup of Nations?

— Ed Dove (@EddyDove) October 15, 2018
With the return leg to come on Tuesday, there is the understanding that some sort of result is required to consolidate second spot and stay on track.
As such, it is imperative that some members of the team raise their game in Tunisia.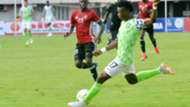 SAMUEL KALU
The Bordeaux man, earning only his second cap, was certainly eager to make an impression.
That spilled over into his performance, which was riddled with individualism and poor decision-making.
At times, he seemed on a personal crusade, over-complicating simple moves by taking superfluous touches, running the ball out of play while attempting one more dribble, opting for the shot when the pass was clearly the better option, and over-hitting crosses.
He would eventually hit the mark, with his late strike being the pick of the bunch. However, it was a truly wasteful showing, and he would do well to simplify and pick his moments in the return.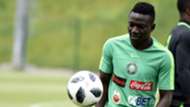 OGHENEKARO ETEBO
Etebo is perhaps a victim of his own versatility. A true Jack of all trades in midfield, he was asked to function in perhaps the least optimal role, given his skill set.
The former Warri Wolves man is a lot of things, but a deep playmaker he is not. He was very fortunate not to be booked, as he was caught out of position on a few occasions. On the ball, he also possesses none of the guile or vision required to create passing angles and adjust his body shape to play forward passes.
At his best, Etebo excels powering forward, using his immense upper-body strength to drive his team up the pitch. If, however, Rohr continues to task him with this duty, he will need to show more than he did in Uyo.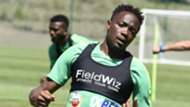 AHMED MUSA
Team vice-captain Musa has enjoyed a real resurgence in the last five months. His star turn at the World Cup seems  to have given him a new lease on life, and he followed that up by firing the Super Eagles into the lead, via the goalkeeper, against Seychelles.
The first leg, however, seemed a return to the old Musa: anonymous and ineffectual. He was not helped by the fact he was stationed quite a bit on the right rather than the left, of course. Still though, much more was justifiably expected of him than he offered on the day.
With Ighalo leading the line alone, Musa is one of the auxiliary attacking outlets of the team, and he could do better in terms of getting into goalscoring positions inside the box.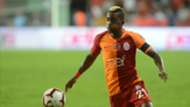 HENRY ONYEKURU
The forward only had a cameo off the bench, but it certainly was an eventful one. He might have scored twice in his brief period on the pitch, but for a couple of heavy touches when put through on goal.
Much is expected of Onyekuru, a player of immense potential. However, if he intends to force his way into the reckoning for a regular starting place with the national team, he must become more efficient.
Musa, who is his direct competitor for a place in the squad, already has a lot of credit with the technical crew.