Gaming
Fantasy Football: Ronaldo, Messi, and more who can help your Champions League team this week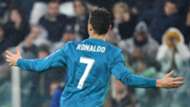 The first round of the Champions League quarter finals was a frustrating one for many owners but there's plenty of reason for optimism heading into this week. With Manchester City, Juventus, and Roma all down by three goals, they will have to set up to attack which should make for some very exciting and open matches. As such, there should be plenty of points scored in the Goal game this week and below are listed 11 players who should help both their clubs and your Fantasy team succeed this week!
Register to win prizes!
GK: Marc-Andre ter Stegen - Barcelona, £6.8m, owned in 11.78% of teams
DEF: James Milner - Liverpool, £6.8m, owned in 3.17% of teams
There are no weak attacks at this stage of the competition so it's easier to count on attacking prowess than clean sheets. Enter James Milner who leads all players in Champions League assists this year (7). It's unlikely that Liverpool will be able to keep Manchester City out for a second consecutive week, but Milner also is tied for first among outfield players for clean sheets for what that's worth. At just over 3% owned, Milner is a fantastic option regardless of opponent.

DEF: Samuel Umtiti - Barcelona, £6.9, owned in 7.73% of teams
DEF: Marcelo - Real Madrid, £6.9, owned in 15.5% of teams
MID: Kevin De Bruyne - Manchester City, £7.7, owned in 16.61% of teams
The Belgian has admittedly not set Europe alight this season, but City will need a big day from De Bruyne if they are to have any shot at advancing. We all know Pep Guardiola's men will be attacking for all 90 minutes, but it's hard to trust anyone else in this attack right now with Aguero coming off injury, Sane and Jesus who struggled mightily in the first leg, Sterling who seems to never put in good performances against his former club; the options are limited. So, if you're gambling on the best player in the best attack in the Premier League to come good in their biggest match of the season, then De Bruyne is your man.
MID: Thiago Alcantara - Bayern Munich, £6.8, owned in 5.03% of teams
 
MID: Joshua Kimmich - Bayern Munich, £6.9, owned in 10.5% of teams
MID: Sadio Mane - Liverpool, £8.0, owned in 7.97% of teams
FOR: Cristiano Ronaldo - Real Madrid, 10.0m, owned in  45.47% of teams
What's left to say about Ronaldo? He has scored in literally every Champions League match he's played in this season and there's no reason to think he'll stop this week. In fact, despite their incredible defence, the Portuguese talisman dominates Juventus having scored nine goals in six matches against the Italians in the Champions League. Yes he's a full £1.0m more than any other player, but he also has 29 points more than any other player, and you get what you pay for.
FOR: Lionel Messi - Barcelona, 9.0m, owned in 46.1% of teams
FOR: Roberto Firmino - Liverpool, £8.3m, owned in 7.02% of teams
It's easy to focus on the fact that Manchester City need to attack in this match but, conversely, that should leave plenty of open spaces for Liverpool on the counter. Firmino should be a big beneficiary of that and is in fantastic form having notched five goals and three assists in his last 10 league matches. His Champions League record is even better with seven goals and five assists in just nine matches, which makes him the third highest scoring player in the Goal game this season. His relatively low price and ownership Firmino a fantastic Fantasy option this week.