Manchester United
EXTRA TIME: Robert Marawa shares Jose Mourinho sacking sketch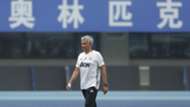 Former Tottenham chairman Alan Sugar hosts The Apprentice television show, which is extremely popular on the BBC and for South African audiences.
There's been a number of fan-edited videos on Twitter since Jose Mourinho was sacked at Manchester United. Robert Marawa wants us to pay attention to this particular one.
Watch the video and have a laugh!
The creatives have NOT stopped!! #JoseMourinho pic.twitter.com/hmDsjrH2mq

— robertmarawa (@robertmarawa) December 19, 2018
The legendary football commentator Peter Drury live on #MSW with @robertmarawa @Radio2000ZA @METROFMSA implication discussing sacking of Man Utd coach, Jose Mourinho.... unbelievable analysis....

— Sandile Gumede (SG) (@Es_Gee18) December 18, 2018
"Off course it must have been a very very difficult decision as it was admitting failure (Jose Maurinho) " @Football_Poet #MSW100 @robertmarawa

— Marawa Sport Worldwide (@MarawaSportShow) December 18, 2018
"Jose Mourinho is a human being and he has been incredible successful in his career, he would have wanted to make Manchester United great again" @Football_Poet #MSW100 @robertmarawa

— Marawa Sport Worldwide (@MarawaSportShow) December 18, 2018
"This is sport, Its fun, I think they forgot to enjoy it" @Football_Poet #MSW100 @robertmarawa

— Marawa Sport Worldwide (@MarawaSportShow) December 18, 2018