'Even Ronaldo gets criticised' - Welbeck unfazed by doubters & competition at Arsenal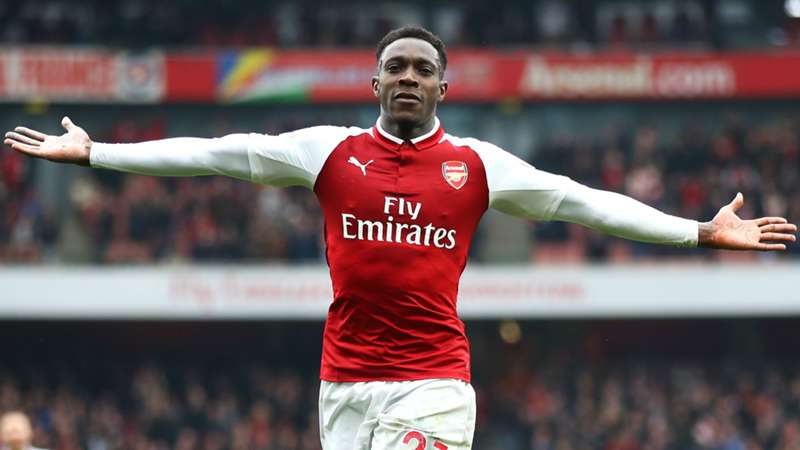 Getty Images
Danny Welbeck has welcomed added competition at Arsenal and shrugged off those who continue to doubt him, saying even Cristiano Ronaldo is not immune to criticism.
Throughout his career, the England international forward has divided opinion when it comes to his value for club and country.
He has represented Manchester United and Arsenal on a domestic and European stage, while earning 37 caps for the Three Lions, but he has also suffered fitness problems and never been prolific.
Welbeck's latest outing did see him prove his worth with a match-winning brace for Arsenal in a 3-2 victory over Southampton, but he also missed an open goal late on to once again offer ammunition to those quick to write him off.
He told reporters after downing the Saints with a dramatic late header: "The miss, it isn't like I wanted to miss. I just couldn't stretch enough to get there. But that's football.
"You just have to know there is going to be another opportunity and you have to keep focused.
"I've been through much tougher stuff than that so it's nothing, you just have to keep your mindset strong.
"In professional football, there are always going to be critics. You see people are criticising Cristiano Ronaldo, and he's at the pinnacle.
"Every day in every single walk of life, you can do something good and people will have something bad to say about you. You just get on with it and do your job as best you can."
Welbeck may never be a Ronaldo, with the Real Madrid superstar having set a new benchmark when it comes to modern-day forwards.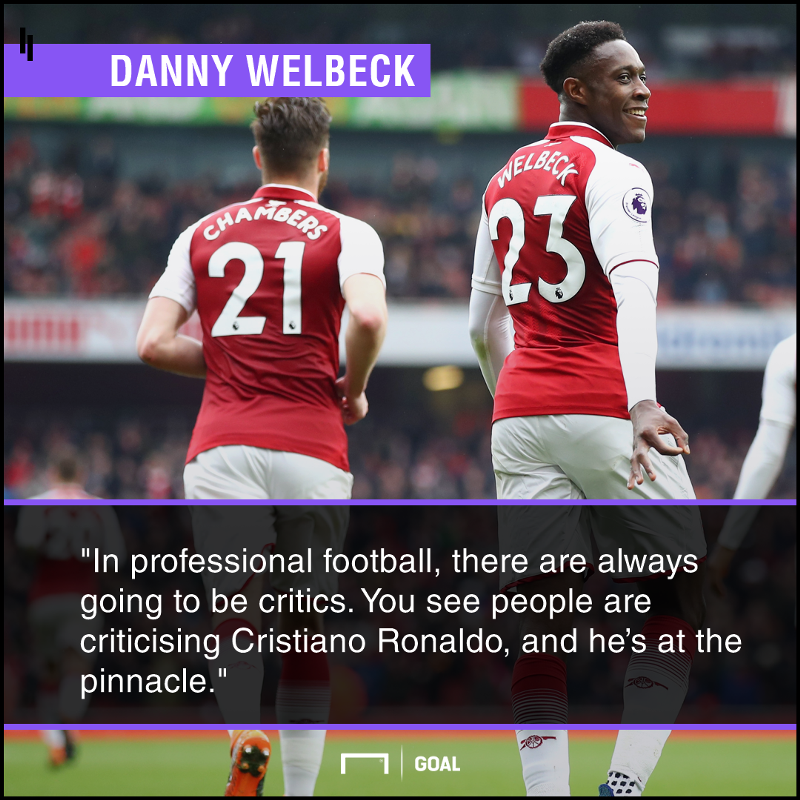 The 27-year-old does, however, retain unshakable belief in his own ability and believes he can contribute to the Arsenal cause despite seeing the club invest heavily in prolific frontmen Alexandre Lacazette and Pierre-Emerick Aubameyang .
Welbeck said on the squad depth at Emirates Stadium: "It is nice. It gives you that added motivation. The competition is there so you are going to improve and better yourself.
"I've had that throughout my whole career. Being at an academy where players come from all over the world and it is the same here, you are always going to have that competition. It is healthy."
He added: "As you've seen, I can play with Pierre and with Laca.
"When I'm on the pitch, I just want to give as good a performance as possible. I know I can link up with plenty of the players in this team."
Welbeck's efforts against Southampton mean that he now has nine goals to his name this season, with a further two assists having been provided in the Premier League.