Opinion
Did flying help Akwa United and Heartland's away form this year?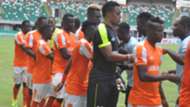 ---
COMMENT    By Kunle Fayiga    

Follow on Twitter
---
While the Nigeria Professional Football League ended in disappointment and frustration, there were various encouraging takeaways from the season.
Increased attendance at match venues, for example, as well as improving engagement on social media, will hopefully be carried into the next campaign.
However, the fortunes of travelling fans - and the matchday experience for teams on the road - have not improved.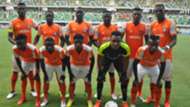 Most Nigerian club sides subject themselves to primarily travelling on the treacherous highways across the country which have led to several near-death accidents.
They travel long distances and often head into matchdays fatigued, with very little time to train and acclimatise to the environment, results invariably suffer.
It is very rare to see away wins in the NPFL, and this has a detrimental effect on fan excitement.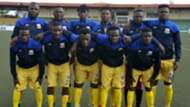 However, two clubs, Akwa United and Heartland, took bold steps to ease the burden of the long away trips this year by signing deals with Dana Air.
Although this was a welcome development - and the first of its kind in the NPFL - we didn't truly see the full benefits last term, with the league wrapped up on matchday 24 amidst the NFF's leadership crisis and following a prolonged suspension.
Team Akwa United on board Dana Air#superpartnership pic.twitter.com/N2fN3TGUTi

— Akwa United FC (@AkwaUnited_fc) March 4, 2018
However, did the early evidence suggest that flying had a positive impact on the away form of the concerned teams?
In 12 away games, Akwa United gained nine points, winning two, drawing three and losing seven, while Heartland claimed only five points away, winning once, drawing twice and losing nine times.
@HeartlandFC_ng in numbers#NPFL18 pic.twitter.com/emWZg0ymKb

— League Management NG (@LMCNPFL) July 25, 2018
While these two were among the best performers away from home, it is worth noting that log leaders Lobi Stars had no such arrangement with flights yet had the exact away result as the Promise Keepers, likewise Niger Tornadoes.
Also Kano Pillars, Enyimba, Abia Warriors, Enugu Rangers (all eight points), Rivers United (six points) and Kwara United (five points) were the other best away performers.
#NPFL18 table pic.twitter.com/xMgb3fwi7A

— League Management NG (@LMCNPFL) September 2, 2018
Akwa United and Heartland thus have a poor return for the massive benefit that they supposedly enjoyed, and the early evidence suggests that long trips or fatigue from being on the road aren't the only problems of playing away from home.
Rather, it may well be the mindset and the mentality that teams have when they play away that are the problems.
Perhaps, because teams are so used to dropping points away from home, they don't travel seeking a win and therefore are more negative in their approaches.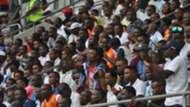 A draw would be seen as a good effort, when it really should be a disappointing result for some of the division's heavyweights.
This is the same attitude that is carried on continental trips, and this could explain why Nigerian teams have so often failed to make an impression in Caf club competitions.
Look, for example, at the difference between Enyimba's recent rampant showing at home against Rayon Sports, and their struggles away in Kigali.
Flying by air is surely the way to go for Nigerian clubs moving forward considering the long distances involved and the failings of Nigerian roads.
Perhaps the first season of evidence hasn't been conclusive, but in time, expect it to become more common practice in the Nigerian top flight.
Until then, teams cannot simply blame their away struggles on the problems of travelling, and an improvement in mentality, rather than transport methods, will be key to better away form...and a better spectacle.