United States
Clint Dempsey and the players Bruce Arena needs to bring to U.S. camp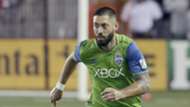 Bruce Arena probably doesn't need much more help selecting his squad for the upcoming U.S. national team camp. After all, he has a coaching staff and scouting network that has spent the past three months observing, analyzing and rating the options in the U.S. player pool for what are two crucial World Cup qualifiers.
Even with all that analysis, Arena could have some really difficult decisions to make ... the decisions U.S. Soccer hired him to make at this important moment in qualifying. Decisions that could determine whether the U.S. plays in the 2018 World Cup, or sees its streak of seven straight World Cup appearances ended.
Goal has decided to help Arena with his decisions by providing some input into the training camp roster decisions. Here are the players Arena should call in when camp kicks off on Monday in San Jose, California:
---
GOALKEEPERS
---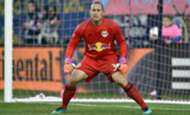 Tim Howard, Nick Rimando, Luis Robles, David Bingham
Barring a setback with the Colorado Rapids this weekend, Howard should be in the squad and the starter against Honduras. After that though, Arena should turn to MLS options he saw in the recent January camp. Rimando has the national team experience, while Robles is poised and an excellent locker-room presence. Bingham makes sense as a fourth goalkeeper given he would taking part in camp right at home.
---
DEFENDERS
---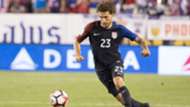 Fabian Johnson, John Brooks, Geoff Cameron, Omar Gonzalez, Matt Besler, Matt Hedges, Steve Birnbaum, Greg Garza, Tiimmy Chandler
Bring in Timmy Chandler, past national team struggles be damned. It is easy to forget that it was Bob Bradley who first called in Chandler, and the German-American did well under Bradley. Perhaps Arena could be a coach who helps Chandler carry his excellent club form to the national team.
Six center backs seems excessive, but Cameron should play in central midfield against Honduras, thus leaving the winner of the Hedges-Gonzalez-Birnbaum match in camp to partner with Brooks.
Where is DeAndre Yedlin? Bringing him in with a leg injury would be risky, so it's better to let him recover while turning to Johnson, Cameron and Chandler to handle the right-back position in his absence.
---
MIDFIELDERS
---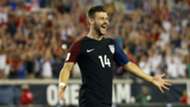 Christian Pulisic, Michael Bradley, Jermaine Jones, Sacha Kljestan, Dax McCarty, Darlington Nagbe, Alejandro Bedoya, Sebastian Lletget, Paul Arriola
Few Americans are in better form than Arriola, and though he has played a fair amount as a wingback, he most recently scored a goal playing as a wide midfielder against Club America in Copa MX action. Even if Arena decides he isn't experienced enough to start, Arriola makes an excellent bench option.
McCarty gets the nod over Danny Williams because the defensive-midfield role they need to fill is one McCarty is better suited for. Williams is a freelancer who is good at getting into the attack, much the same way Jones does, but anchoring the space in front of the defense is something McCarty is better suited for.
Bedoya hasn't had the best form in recent national team appearances, and U.S. fans are starting to clamor for him to be left out. The fact remains he is a good two-way player with big-game experience, something needed in matches as important as the ones coming up.
Where is Benny Feilhaber? He misses out due to the plethora of players who can play in an attacking midfielder role, such as Kljestan, Nagbe, Lletget and Pulisic.
Do you really bring in Jermaine Jones when he is suspended for the Honduras qualifier? Yes, absolutely, because he can help you against Panama, though if Cameron plays in central midfield and does well, along with a good showing by the central defense, Jones could struggle to get back in the lineup.
---
FORWARDS
---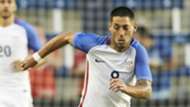 Jozy Altidore, Bobby Wood, Jordan Morris, Clint Dempsey
Can you really leave out Dempsey when he's healthy enough to play a full 90 minutes in MLS play? Absolutely not. While you can certainly respect Arena wanting to be cautious with a player coming off a heart condition, Dempsey is fit and has shown with Seattle that he can make things happen. Even if you don't start Dempsey, you want him on the team in matches as important as the qualifiers coming up.
The rest of the forward selections are pretty automatic, assuming all get through the weekend healthy. If there is an injury, it could open the door for a Terrence Boyd or Julian Green.