Chelsea
Chelsea? MLS? Somewhere else? Ballack does not envy Terry future call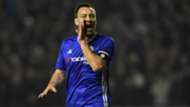 John Terry faces a tough call between staying at Chelsea or heading elsewhere, such as Major League Soccer, admits former Blues midfielder Michael Ballack.
The long-serving captain at Stamford Bridge is approaching the end of another short-term contract.
Nainggolan reveals Chelsea talks
With that deal set to expire in the summer, and no fresh terms tabled as yet, Terry could find himself dropping into the free agent pool.
Were that to happen, then there would be no shortage of interest in the ex-England international.
Despite being 36 years of age, Terry's vast experience is likely to appeal to clubs around the world – particularly those in America and China.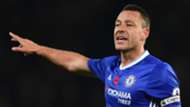 Ballack acknowledges that some tricky decisions await his one-time team-mate, with the German calling on Terry to ensure that whatever move he makes he is completely convinced by.
"He is a player with that history and charisma," Ballack, who spent four years with Chelsea during his playing days, told Sky Sports.
"He's such a Chelsea boy and they love him there.
WATCH: David Luiz schools Willian
"I know what it means if your career comes to an end and you're getting older.
"You don't know whether you extend your contract, play for another club or go abroad to America.
"I'm sure he has some options but if you think long-term, you have to feel comfortable with the decision.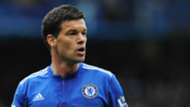 "If you don't feel comfortable with what you want to do then don't do it. That's what I can advise.
"It's not always easy to make a decision because you must be 100 per cent convinced.
Chelsea's top five teenage stars
"He can't really make a lot of mistakes with that career so he should be happy and calm."
Terry has been restricted to just 10 appearances in all competitions for Chelsea this season.
The last of those came in an FA Cup tie with Wolves on February 18, while he has not graced a Premier League fixture for Antonio Conte's table-toppers since November 5.