Premier League
Albirex Niigata's demolition of Geylang International signals why they are on course for Premier League glory again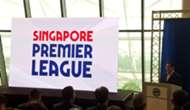 This was no exaggeration given how the White Swans tore apart their opponents in sublime fashion. The game ended 5-0 with Albirex emerging as victors and extending their lead over Tampines Rovers by eight points.
Watching the current SPL (Singapore Premier League) champions play felt like poetry in motion. Whether it was their midfield dynamo Taku Morinaga slipping passes through, or their winger Kenya Takahashi leaving Geylang's defenders for dead, Albirex as a team never fail to dazzle.
Geylang for their part however can be commended for their resolute behaviour. The Eagles were trying to bring some symmetry to a season that has veered off at angles both acute and obtuse, however Coach Hirotaka Usui's charges could not just live with the pace and fitness of their opponents, and in the end succumbed to a sixth straight loss to the White Swans.
Delving deeper, Albirex's dominance in the SPL is reflective of Japan's powerhouse status in Asian football, with the country deservedly dubbed the 'Pride of Asia'. But what is it exactly that has made this team so successful after near misses in trying to be crowned champions of Singapore's top-flight footballing league?
Secret to their success
Firstly, the defining facet that has led to their success is the attitude of the players. Professionalism is deeply ingrained in them. Articles have been written on how the players would arrive earlier than the training time slot, just so that they can do extra work with the ball and improve their technical skills. Such dedication is what has propelled this team to greater heights.
Secondly, they have been able to mix their right attitude with an unwavering commitment to the betterment of their game. This has resulted in the club preparing more training sessions believing that hard work is not just the right way but the only way.
Those extra training sessions have clearly paid off especially in terms of fitness. In the match against Geylang, The Eagles allowed lethargy to creep into their play as the game progressed, as compared to Albirex, whose superior level of fitness allowed them to build an unassailable lead.
The aforementioned statements are just a fraction of the reasons why the White Swans have been able to display supremacy. But it also gives one a perspective of how having the right qualities can take a team further than it dreams capable of. On a professional level, Abirex's methods are the shining example of what is expected.
 
Influence on local players
When Albirex announced the signing of two local players in the form of midfielder Adam Swandi and goalkeeper Shahul Rayyan, it truly was a historic moment. FAS (Football Association of Singapore) dubbed it historic as it was the first time that the club has done so.
Looking closer, it would benefit Singapore football as its brightest talents would get a chance to experience an environment that is of a higher calibre and the results are clearly visible.
While Shahul did not feature against The Eagles, Adam did and he has vastly improved since his Lion City Cup days. The new and improved Adam was incisive with his passing and took defenders on with ease. More impressively was his work-rate to track back and help out his team-mates while also displaying the strength that was lacking in his formative years.
Adam surely has repaid the faith the club has shown in him highlighted by them gifting him with the number 10 jersey. It is obvious that the club's ethos has also been ingrained in him. Moreover, this also proves that Singapore's brightest talents can mix it with the best and attain a higher level if given the right direction and support. There is no doubt that Adam and Shahul will benefit greatly from just being at the club.
FAS instead of looking overseas should look to the Jurong East stadium on how to cure the ailments afflicting the local game because there is no doubt, they may learn something valuable.