---

OPINION By Otieno Otieno

Follow on Twitter
---
The recent announcement by SportPesa as new title sponsors for Kenyan Premier League could not have come at a better time.
The news lifted the spirits of many football stakeholders, who are used to hearing only bad news about the sport which has for many months been hit by wrangles. From the beginning of this season, KPL and Football Kenya Federation were caught up in wrangles over number of teams to earn promotion to 2015 season.
The battle went on for almost two months and while KPL may have gotten their way on the matter, the relationship between them and the national federation has never been the same again.
Though both parties declined to reveal the exact figure of the sponsorship which some quarters put at Sh450million, it was still great news for local football and this move alone has the potential of turning around the sport by ensuring that many young players are given an opportunity to feature at the top level.
BENEFICIRIES: KPL should consider setting mimimum wages for local players

SportPesa managers are very clear about their objectives with the sponsorship and it is good they mentioned helping Harambee Stars qualify for the 2022 World Cup as part of this. However, with all the good things about this sponsorship, the players must not be forgotten.
It is sad that players, who are the main actors in Kenyan league, continue to be paid peanuts even as officials pocket huge sums of money for attending meetings. This must not be allowed to happen but rather a huge chunk of the cash should go directly to the players.
This feeling has ably been captured by Tusker defender James Situma. According to the former AFC Leopards defender, it is sad that the plight of players continue to remain the same even as sponsorships increase.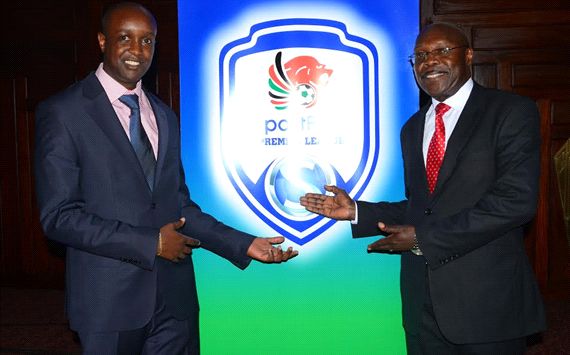 GOOD DEAL: SportPesa are said to have pumped in Sh450million

"I have mixed feelings about this new deal. We have seen that even with the last one, players never benefitted much as some clubs were still not able to pay them their wages.
"Furthermore, even those who are paid continue to have the same salary for two to three years. Being the main actors in the game, we hope this new deal will lift up the welfare of players."
Situma, who compared Tanzania to Kenya, regretted that while the latter's economy is smaller, clubs in that country paid top dollar for good talent. "It is not surprising to find a player in Tanzania earning Sh300, 000 per month while their Kenyan counterparts earn just Sh30, 000. It is a sad state of affairs which must be addressed."