Kenyan betting firm SportPesa has revealed the real figures of their deal with English Premier League side Hull City three days after the launch.
According to a statement signed by the firm's CEO Ronald Karauri and obtained by Goal, the betting firm will bankroll the club with a whopping Sh399, 819, 917.25 (approximately Sh400m) every year for the next three years.
The company also launched another deal with EPL outfit Southampton just a day after making Hull City's announcement. They are planning to cover four continents of the world by next year.
Here is the signed statement
"Following various speculations regarding the sponsorship of Hull City F.C as the clubs official sponsor, we wish to clarify that the sponsorship deal is in a bid to take the brand global.
"The sponsorship amount is 3 million pounds per year. The sponsorship amount and any other international sponsorship are based on revenue projections from the international business. Just like we have international brands offering sports betting and other services in Kenya, SportPesa is also taking the Kenyan brand globally."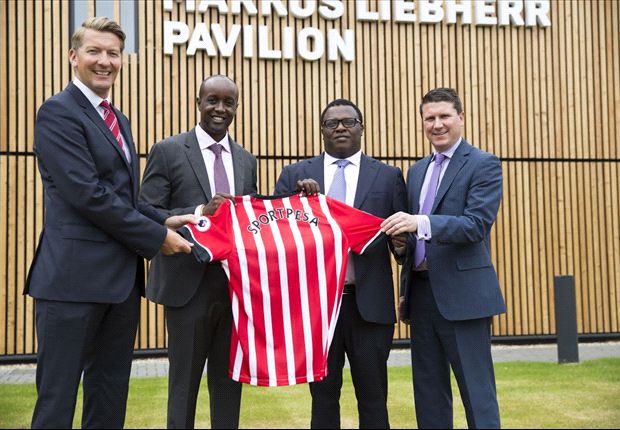 The statement adds, "Locally, SportPesa has already signed record sponsorship deals with Football Kenya Federation, Kenyan Premier League now SportPesa Premier League, Gor Mahia, AFC Leopards, Nakuru All Stars, Kenyan Rugby union, Kenya Boxing Association, Extreme Super 8, EFC Charity Basketball, KBC Rio 2016 Olympics broadcast sponsor (revive Kenyan spirit) etc.,which no other company is doing or has ever done.
"Sportpesa is a Kenyan brand powered by Kenyan technology. In the next few weeks SportPesa sport betting will be available in Europe and other African countries. The plan is to have the SportPesa brand doing business in four continents in the next year. The British Premier League with over 4.7 billion viewers worldwide is a perfect platform for any brand that wants worldwide visibility.
"Kenyans of goodwill have shown enormous appreciation of our sports sponsorships and we are sure Kenyans will support the expansion of the SportPesa brand into the international market just like we have international brands offering sport betting and gaming services in Kenya."