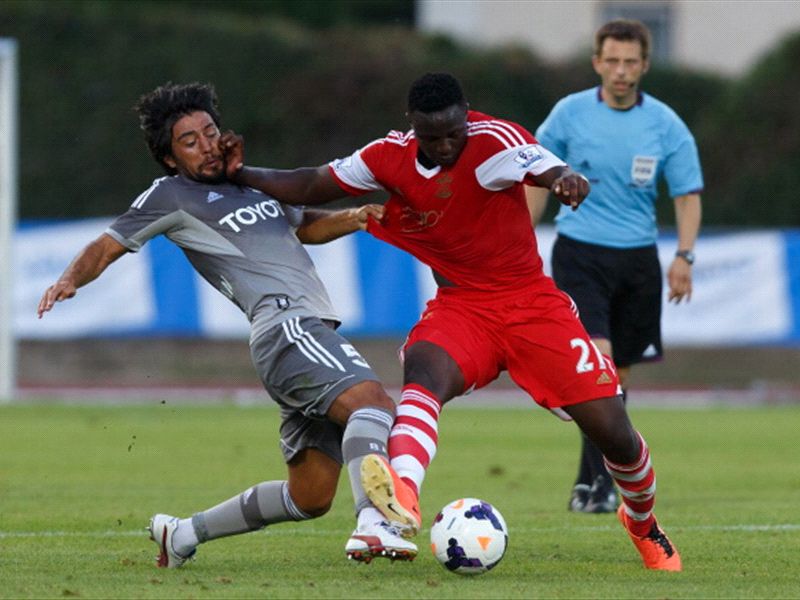 By Otieno Otieno
Kenya clubs may miss out on millions of shillings at stake following recent transfer of Harambee Stars captain Victor Wanyama from Scottish giants Celtic to Southampton.
A dispute has emerged among the clubs, who are claiming a share of Sh80million solidarity fees that is supposed to be paid following the Sh1.6billion transfer fee paid out by the English side to sign the midfielder.
The matter has now been taken to World governing body Fifa by one of the clubs - Country Bus.
Fifa have in turn written to Football Kenya Federation requesting relevant information that will help them resolve the dispute and eventually unlock the cash needed by the local clubs.
Football Kenya Federation President Sam Nyamweya revealed to Goal on Tuesday that his federation is working with Fifa to see how best to deal with the matter.
"Fifa has been in touch with us with information that lawyers representing Country Bus want them to intervene.
"They have in turn asked for some documents like the player's licence which we are in the process of working and make it available as soon as possible," said Nyamweya.
Nairobi City Stars chairman Peter Jabuya, whose club is claiming Sh8million of the solidarity fees, expressed disappointment at the turn of events and expressed fears it may delay the pay out.
"We were expecting to have been paid by now fear that this dispute could lead to prolonged delay."
Apart from City Stars and Country Bus, other clubs claiming a share of the money are AFC Leopards' and JMJ Academy. Wanyama played for the entire 90 minutes when Southampton stopped West Bromwich Albion 1-0 in the league's opener on Saturday.