EXCLUSIVE
By Otieno Otieno
Newly appointed AFC Leopards coach Luc Eymael has revealed that he turned down several offers from top clubs in Africa to handle the thirteen times Kenyan champions.
In an exclusive interview with Goal.com, the Belgian said he rejected offers to handle league sides in Cameroon, Ivory Coast and Algeria to sign for Ingwe, because 'they have a massive following'.
Goal.com managed to get a one-on-one interview with the 56 year-old tactician, who arrived in the country on Wednesday night as a replacement for sacked Tom Olaba and here are the excerpts of the interview.
Goal.com: Why did you choose to join AFC Leopards whereas you had other offers from top clubs in Africa?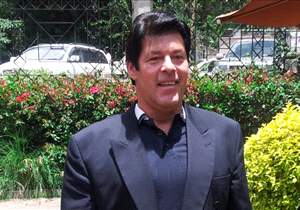 Eymael: Football is about fans and when I looked at the other offers, what turned me off is the fact that they don't have fans. I like the action and the drama that comes with coaching and therefore, the fans have just to be there. It is amazing that some of the clubs who wanted my services have a 60,000 seater yet during match days, they only have 1,500 fans. I have followed Leopards since they showed interest in me in December and I am happy to say they have a massive fan base and this is where I want to be.
Goal.com: What is your immediate plan for the club?
Eymael: We need to build confidence in the players and help them return to winning ways. At the moment the morale of the players is down because of their current form. This is what we have to work on and get down to it quickly. I have asked the management to allow me travel to Mumias on Friday and have at least one training session with the squad before Saturday's match against KCB. This will give me humble time to access the squad.
Goal.com: What is your philosophy as a coach?
Eymael: I am a fan of total football. I believe in my players going all out and giving their best on the pitch. That is why I follow keenly Spanish giants Barcelona and they play my favorite brand of football. Most teams in Africa prefer 4-2-2 system but I always go for 4-3-3. It is more attacking and we all go out as a block.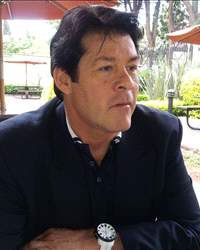 Goal.com: How quickly should the fans expect positive results considering the team's poor run at the moment?
Eymael: We get down to work immediately and we expect results in about one month's time. The most important thing is the response we will have from the players and how they will react to the new changes in the technical bench. Once we build confidence in the squad, the results should start coming in. We need to work as a team to be able to achieve this and I am happy that the top management has promised to co-operate.
Goal.com: There is a lot of expectation from the fans considering that they did not win any trophy last season. What should they expect from you?
Eymael: I will do my level best to ensure that the club wins trophies this season. I understand the high expectations and the disappointment. This suits me because I love to work under pressure from fans and that is why I picked on Leopards. I am a man who loves results and works for it no matter how long it takes.
Goal.com: What have you achieved in your career?
Eymael: I won the league with Vital Club in 2010 and we reached the group stages of the Africa Champions League. After that I worked in Gabon where I handled FC Missile. We reached the quarter finals of the Confederations Cup. In 2012, we were third in the league and reached the final of the cup competition. After that I had to leave due to personal problems back home. I have also seen a number of Belgium national team players grow through my ranks. For example Christian Benteke of Aston Villa, Vincent Kompany (Manchester City) are among the few, whom I coached during their junior careers.