World Cup
2022 World Cup Qatar: Supreme Committee releases annual workers' welfare report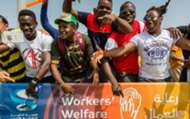 The Supreme Committee for Delivery and Legacy (SC), which is tasked with the 2022 FIFA World Cup project in Qatar, has released its fourth Annual Workers' Welfare Progress Report for the period February 2018 - January 2019.
The report outlines a number of key milestones, challenges and priorities of the SC as part of its continued commitment to its 30,000-strong workforce in the country.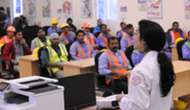 A notable achievement from the report is the reimbursement of the recruitment fees by around 123 contractors and sub-contractors. In what is the first-ever initiative in Qatar, the recruitment and relocation fees will be paid back to the workers and over 31,800 SC and non-SC workers will collectively receive over QAR 80 million as reimbursements over the next 36 months. 
The workers have benefitted from the grievance platform Workers' Welfare Forum (WWF) which was lauded at the Labour Law Reforms conference held in October in Doha. The model is being studied by the International Labour Organisation (ILO) Qatar office and The Ministry for Administrative Development, Labour and Social Affairs (MoADLSA) for wider implementation across Qatar.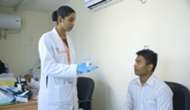 The development of a cooling workwear range adapted to the country's requirements was another breakthrough highlighted in the report for the last year. 
SC Secretary-General H.E. Hassan Al Thawadi said, "I am extremely proud of the progress the SC has made over the past year. Challenges and obstacles still exist but our commitment to progress and improvement is unwavering. Our efforts are now directed at leveraging the progress made within workers' welfare at the SC to spark action around legacy outcomes across the State of Qatar."