Ranking Mohamed Salah & Liverpool's all-time top scorers
Last Updated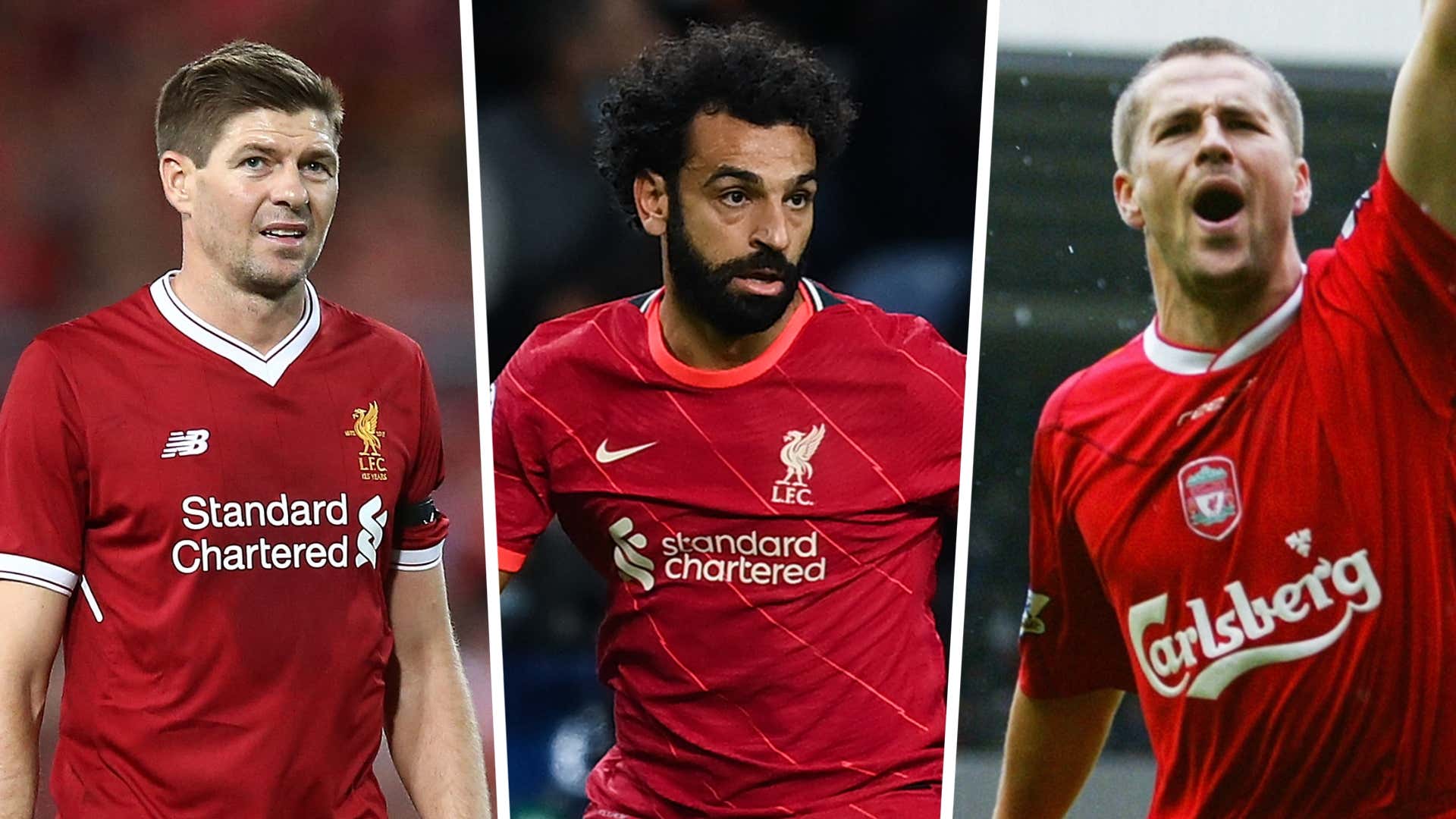 Goal/Getty
Getty Images

Mohamed Salah

Salah broke into Liverpool's top 10 earlier this season, when he struck in the Reds' 3-3 draw away at Brentford.

That took him up to 131 goals for the Merseyside giants in all competitions, although he's since maintained his goalscoring form and he appears well on course to move into the top nine before this season is out.

Topical Press Agency/Getty Images

Harry Chambers

Intelligent—and consistent—forward who was part of the Reds side that won consecutive league titles in 1922 and 1923.

He was only able to make his debut four years after originally signing for Liverpool due to the onset of World War One, and would surely have managed more than his 151 goals had it not been for the conflict.

Getty Images

Michael Owen

One-time wonderkid Owen enjoyed seven remarkable seasons at Anfield after truly breaking onto the scene in the 1997-98 season.

He terrorised Premier League defences consistently—hamstrings permitting—until moving to Real Madrid in 2004.

He returned to the top flight with Newcastle United, and later represented Manchester United and Stoke City, but never recaptured the same magic that produced 158 Liverpool goals.

Getty Images

Kenny Dalglish

Arguably Liverpool's greatest ever legend, the scheming forward served the club with distinction both as player and manager.

He ended his playing career with the Reds with 172 goals—putting him seventh in the overall standings—clinching six league titles and three European Cups during some glorious years.

Dalglish is still referred to as 'King Kenny' at Anfield to this day.

Getty

Robbie Fowler

A force of nature for Liverpool during the mid-90s, Fowler was a star of the early years of the Premier League, and remains the seventh-highest goalscorer in the division's history.

During his first stint with the Reds—between 1993 and 2001—he earned the nickname God due to his remarkable goalscoring displays.

He ended his time on Merseyside with 183 goals.

Getty Images

Steven Gerrard

A servant to Liverpool's first team for 17 years, Gerrard racked up an awesome 186 goals from midfield, and takes his place among the Premier League's all-time top scorers.

He may have failed to bring the title home to Anfield, but his contributions to the Champions League triumph of 2005 and the FA Cup victory in 2006 will never be forgotten.

Billy Liddell

So vital was wideman Liddell to the Reds cause during the 40s and the 50s, that the team took on the unofficial nickname 'Liddellpool' during his 23-year tenure with the club.

He top scored for Liverpool for eight separate campaigns during the 50s—despite being primarily known as a left winger—and was a league champion in 1947.

Salah will have his work cut out eclipsing Liddell's 228-goal haul.

http://liverpoolmalaya.blogspot.sg/2012/05/10-penjaring-terbanyak-sepanjang-zaman_8462.html

Gordon Hodgson

South African forward who doesn't get anything like the recognition he deserves for his stunning goalscoring for the Reds.

Having also found the net regularly during spells with Aston Villa and Leeds United, he's fourth in the all-time Football League goalscoring charts, and represented both his homeland and England's Three Lions.

He's third on the Liverpool scoring charts with 241 goals.

Getty Images

Roger Hunt

Sir Roger, who passed away on September 27 2021, was a classy goalscorer who has netted more league goals for Liverpool than any other player.

He was twice a league champion with the Reds, and featured in all six of England's games at the 1966 World Cup en route to their first world title.

Hunt netted 285 goals in all competitions for the Merseysiders.

Getty

Ian Rush

Sitting atop the pile is Wales great Rush, who plundered a whopping 346 goals for Liverpool across two stints on Merseyside.

During his first run, after signing from Chester City in 1980, he won four league titles, and then added another one after returning from a brief and frustrating spell in Italian football with Juventus.

Despite the relentless goalscoring form of Salah, he appears unlikely to ever come close to knocking Rush off top spot.