Eric Bailly: What to expect in 2021-22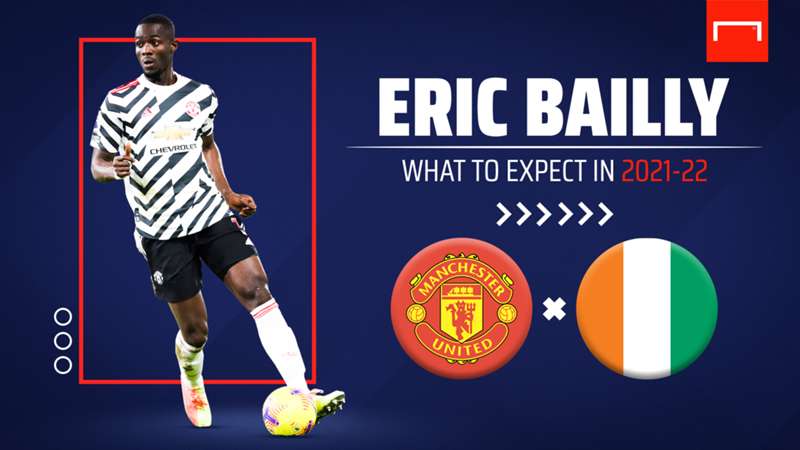 Goal/Getty
Getty

The story of last season

Eric Bailly was in and out of the Manchester United side, often finding himself out of Ole Gunnar Solskjaer's XI either due to injury or his manager's preference for Harry Maguire and Victor Lindelof.

The latter is implied by his paltry 12 Premier League appearances despite being in the squad on 26 occasions in the Red Devils' league campaign. A muscle injury ruled the 27-year-old out for over a month in the first half of 2020/21 and coronavirus kept him on the sidelines in the spring.

Despite Bailly's almost underwhelming year, underlying numbers reveal the Ivorian won more tackles per 90 and averaged more blocks in the league last term. The centre-back's tackles plus interceptions per 90 in 2020/21 was 3.04, trumping Maguire (2.68), and Lindelof (2.02).

A highlight of the former Villarreal defender's season came against Aston Villa, where he thwarted Keinan Davis with an amazing block at the death in a 2-1 victory over Dean Smith's side.

The year ended in disappointment with the West African losing to old side Villarreal in the Europa League final, extending the Red Devils' trophy drought to four years.

"Last season was another stop-start one for Bailly with a muscle injury, a couple of knocks and Covid stopping him from getting a decent run of games," added Goal's Manchester United correspondent Charlotte Duncker.

"The centre-back also had the issue of Solskjaer being settled on a pairing of Victor Lindelof and Harry Maguire at the back, meaning even when he was fit he wasn't in line to start.

"When he was given a chance he showed his worth to the side," she concluded. "His pace complemented Maguire in a way that Lindelof isn't able to and he was rewarded with a new deal earlier this year."

Getty

Any transfer talk?

Nothing concrete so far, but there could be a change following the arrival of Raphael Varane at Old Trafford.

This, theoretically, places the Ivorian fourth in the pecking order of centre-backs and there have been murmurings of the defender considering his future.

It remains to be seen if Bailly leaves this summer, especially as he's now on holiday after his participation at the Olympics, but a move may eventually materialise in January if he finds himself with little game time.

Getty

Best/worst case scenarios for 2021-22

Frankly, it's hard to ponder a positive outcome owing to his potential situation at Old Trafford, although staying injury-free would definitely be celebrated.

Having missed nearly a century of games through injury or illness, a clean bill of health will be gratifying for the Ivory Coast defender.

On the pitch, however, he could find himself on the periphery of Solskjaer's team, which will be far from ideal for the West African.

Getty

What are they saying?

"It's been an interesting summer for Bailly," Duncker shared. "He played a part in the Olympics as Ivory Coast were knocked out in the quarter-finals to Spain and started all four of those games, scoring in one.

"However, now he comes back to Old Trafford knowing that he has fallen down the pecking order. All that is standing in the way of Raphael Varane signing for United is a medical and he is likely to go straight into the starting XI to partner Maguire.

"Given the assurances Bailly was given before signing his new deal Varane's arrival will be a blow to him," she added. "If he stays injury-free then there's no reason why he can't get a good run in cup games but it seems unlikely he'll be a regular starter in the league."

Earlier in the summer, Bailly's club manager did throw down the gauntlet to the defender and Amad Diallo to win the Olympics, which never happened.

"I think everyone, when they grow up, watches the Olympics and can see Usain Bolt or Ryan Giggs. I saw him play in the Olympics [for Great Britain in 2012]!" Solskjaer told United's website in mid-July. "When your country calls you up, I think I can't stand in the way of that boyhood dream being fulfilled.

"Of course, Eric is over-age, but I think they can see the value of him and that's why they brought him in.

"Amad is a young, exciting prospect. It'll be good to see them. It'll be their pre-season, but they've got to come back with a medal. We need a nice feel about the place when they come back!"

Getty Images

What role will Bailly play at the Afcon?

Provided he stays fit, the centre-back is expected to feature in Cameroon as Ivory Coast seek their third Africa Cup of Nations title.

The ex-Villarreal man missed the showpiece in Egypt after suffering a medial ligament injury in an encounter with Chelsea in March 2019 and didn't return till the start of 2020.

The only hindrance to Bailly's participation is injury.

While some observers will posit that an expected lack of match action with United ought to put his place in Patrice Beaumelle's squad under threat, that would be a huge call by the Frenchman.

Getty

Goal's prediction for 2021-22

An absence of games at Old Trafford.

Indeed, the Ivorian could be on his way out in January 2022, if a transfer away doesn't even come about before August 31's deadline.