ISL's Top U-23 Indian Players To Watch Out For
6. Pritam Kotal - FC Pune City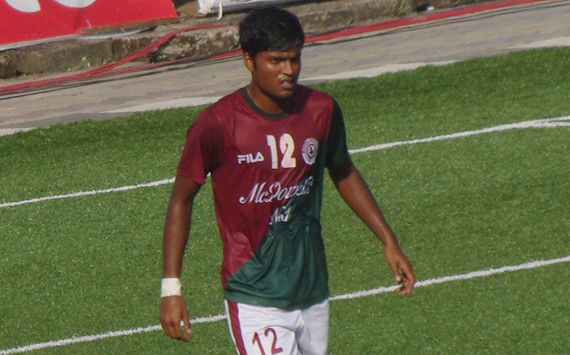 Inspired by his uncle who was a footballer and encouraged immensely by his parents, Pritam Kotal started playing football at the young age of four. As a youngster, Kotal has played in a variety of position which include left-back, right-back, centre-back as well as defensive midfielder. This versatility is what attracted suitors from all over India to take note of Kotal's talents.

Pritam played in the U-14 Manchester United Cup for Chirag United and was further selected for trials with the Indian U-19 team in 2010. He was then part of the contingent which made exposure trips to China where India played against the likes of Villarreal and Chivas of Spain and Mexico respectively. He was also a member of the squad which competed in the U-19 AFC Cup held in Iran.

Kotal then played for Pailan Arrows for two season before the club was disbanded and he made his way to Mohun Bagan, where he set within the team in no time. Playing at right-back for the Bengal giants, Kotal is tipped to be the best in that position in India and has a bright future ahead of him which is substantiated by FC Pune City signing him up for the ISL. Tough in defence but a little suspect while going forward, Kotal was a sure starter in the U-23 squad for the Asian Games.

Pritam Kotal would look at the opportunity of representing FC Pune City in the ISL as one in which he will test himself against much tougher and diverse oppositions. And how he overcomes these tests and proves his mettle, it will go on in his strengthening his bid to cement a place in the senior side of the national team.

The opportunity is very much there, what happens next is to be seen for Pritam Kotal...
ISL's Top U-23 Indian Players To Watch Out For