Top 10 Copa Del Rey finals
4. 1984: Athletic Bilbao 1-0 Barcelona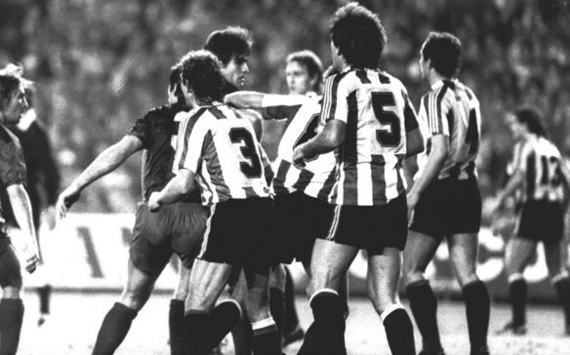 Even after nearly three decades, this is definitely the most talked about cup final but not for the footballing reasons.
The match was preceded by controversial statements from both sides. FC Barcelona played their second consecutive final but had to surrender to the forces of Athletic Bilbao, who were not intimidated by a team that contained star names such as Diego Maradona, Bernd Schuster and Julio Alberto. Bilbao eventually lifted the trophy thanks to a goal by Endika Guarrotxena.

The match will eternally be remembered for the grating scenes that succeeded the final whistle as a mass riot broke out between both sets of players, substitutes, coaches, and anyone else on the field. Maradona was seen kicking just about anyone in the red and whites of Bilbao while Migueli kicked the backs of Bilbao players.

Maradona landed a three-month ban for his part in the chaos and it ultimately sealed his departure to Napoli.
Top 10 Copa Del Rey finals