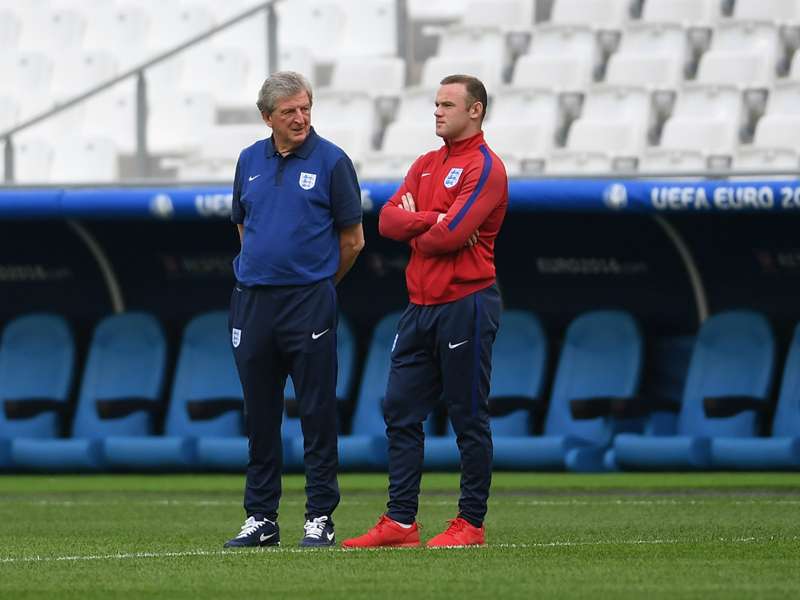 Wayne Rooney says Roy Hodgson has done enough to earn an extension as England manager regardless of what happens ahead of their final Euro 2016 group game.
England need just a point from their final game against Slovakia to progress, and while Rooney and Co. have ambitions far beyond the round of 16, he says Hodgson has done enough over his tenure to justify staying on beyond this European Championship.
England have a young squad at Euro 2016 and Rooney says his international manager deserves credit for rebuilding an ageing outfit.
"It shouldn't go unnoticed the amount of young players he [Hodgson] has introduced into the squad over the last four years," Rooney said.
"There was a big issue in terms of everyone saying we didn't have the young players coming through in England which other countries had.
"And, in fairness to the Premier League clubs, they've brought young players through and Roy has picked them – and, in my opinion, created a very good team, but also a fantastic atmosphere around the training ground and when we meet up.
"[It's] a great base for England's future in the next six to eight years."
The England captain added that Hodgson should be given the chance to help fulfil that bright future.
"Of course we want him to stay, again that is down to his bosses, but of course as players we want him to stay," Rooney said.