FC Goa crashed out of the league phase of the third edition of the Indian Super League (ISL) meekly, finishing bottom and picking up the wooden spoon. The runners-up from the previous edition had a fall from grace, but it was nothing one couldn't see coming as they brought it upon themselves.
After losing out on last year's final conceding twice in the dying minutes of the game, the Gaurs and their then-owners were involved in a fracas that saw sanctions being placed on both the owners as well as the club. But worryingly though, things have only gone downhill from there.
Goal takes a look at what went wrong for the side that had reached the semi-finals of both the previous editions of the ISL as they now catch an early flight home.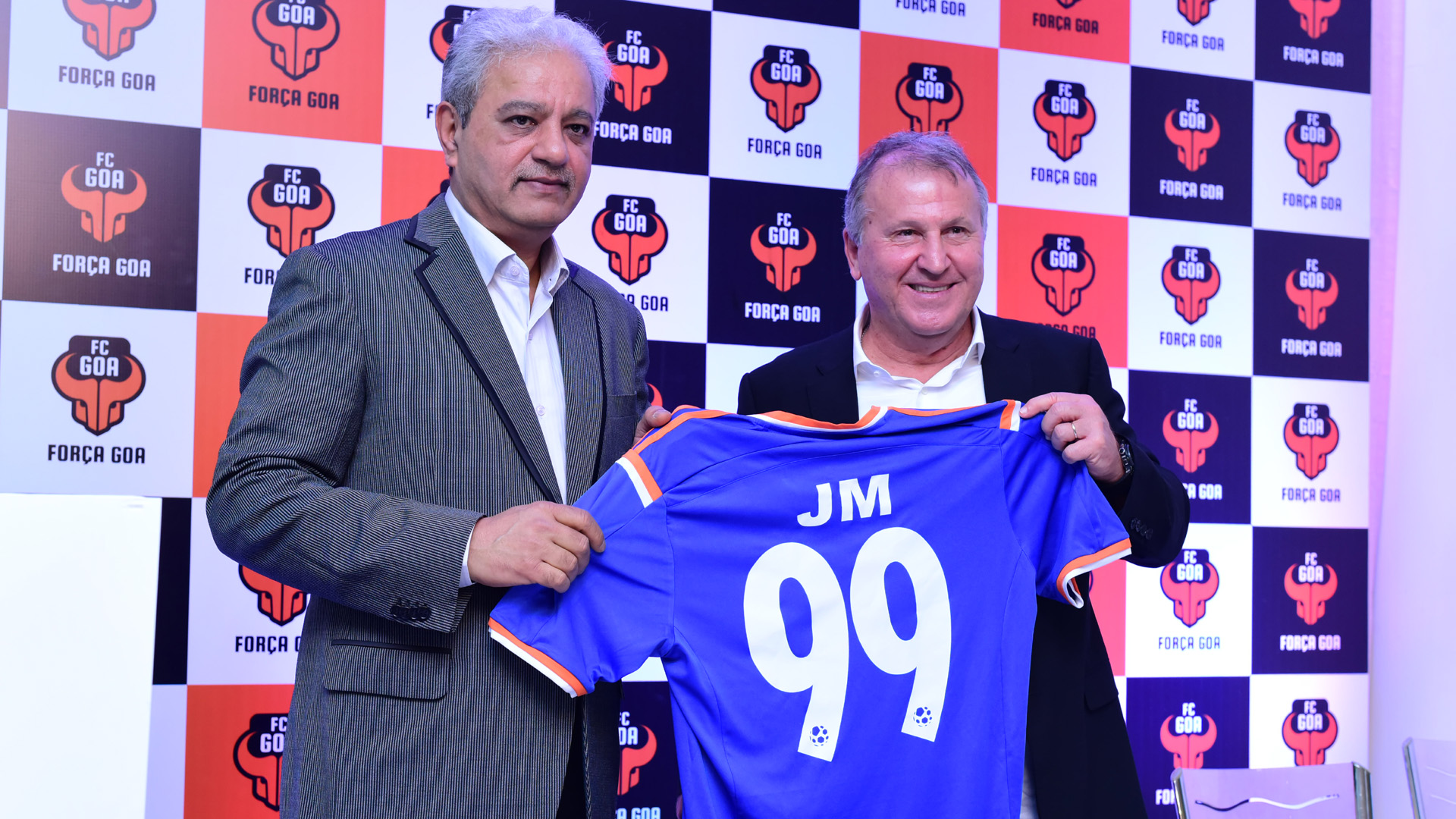 FC Goa would count themselves unlucky as they lost last season's final in dramatic fashion after conceding two late goals to hand over the trophy to Chennaiyin FC.

This was followed by ugly scenes which saw the authorities imposing bans their owners from the season and effecting a heavy fine along with a points penalty.

Eventually Goa saw a change in ownership which Deltin group's Jaydev Mody coming on board. The points penalty was rescinded. Coach Zico too was brought back to ensure continuity but it was already August by the time they had got the confirmation in place.

Although the team did travel to Brazil for their pre-season where they won one, lost one and drew two of their games, the late start meant that they failed to properly build for the season with Zico complaining that they failed to land a lot of key targets.

Last season's premier performer, Leo Moura chose not to re-sign with the team while several of the players who renewed carried injuries and were unfit to take part in the pre-season.
Zico didn't get it right this time around and the buck rests with him as the former Fenerbahce boss took all the decisions with regards to signing of players. Their pre-season wasn't good at all as the field in which they were training wasn't of good quality. They had issues to find a good ground in Goa as well and that too didn't help Zico's cause.
Goal difference gone for a toss:
Indian Super League 2015 GD: +9 (Goals scored - 29)
Indian Super League 2016 GD: -10 (Goals scored -15)
The Gaurs were imperious last season as they had Reinaldo pumping in goals at will with the midfielders chipping in with gusto while the backline of Lucio and Gregory Arnolin was solid as always. It was a sea change for them this time around as they failed in both areas of the pitch.

While Reinaldo looked incapable of replicating last season's form, the impressive Rafael Coelho was left wanting for support on a lot of occasions. Julio Cesar, in spite of his playmaking ability failed to find the target on most times while Robin Singh seemed to miss more than he scored.

In defense too it was a mess with injuries and lack of fitness tormenting Zico as he had to chop and change his backline. Lucio made only three starts while Gregory Arnolin made eight which did not help the proceedings as FC Goa let in a league high of 25 goals in 14 matches, including a 5-1 demolition handed out by Delhi Dynamos.
Their defensive midfielders in Richarlyson Barbosa, Sanjay Balmuchu and Trindade Goncalves too were sub-par, failing to provide any semblance of security to the already depleted defense.
Faults in squad selection:
Zico was so frustrated after getting thumped by Delhi that he actually remarked that FC Goa were better off not participating in this edition of the Indian Super League due to a lack of cohesive build-up to the season. His key players were carrying injuries and looked in no condition to battle it out on the pitch.

Lucio and many other foreign signings were short on match practice having hardly played top level football last season. Injuries meant that the likes of Robin Singh, Denzil Franco and Subhashish Roy Chowdhury barely stepped foot on the pitch over the last year.

Players like Romeo Fernandes, Mandar Rao Dessai, Laxmikant Kattimani, Debabrata Roy, Sahil Tavora and Sukhdev Patil too were involved in second division football with Dempo SC and looked rusty coming into the match. The Mohun Bagan duo of Sanjay Balmuchu and Raju Gaikwad too were coming on the back of an indifferent I-League season where they saw few minutes of time on the pitch. There was no replacement for Leo Moura or Jonatan Lucca who were the two standout performers in Goa's last season.

Between the sticks as well, it was only Indians at the fray and both Subhasish and Laxmikant were not top level keepers by any stretch of imagination.
They never really signed a replacement for Leo Moura as the team struggled for creativity. Their wingers, namely Romeo Fernandes and Mandar Rao Dessai, struggled to hit the highs of last term.
Tinkering with formation:

Switching from a three-man defense to a four-man defense failed to improve their fortunes as the flashy and flamboyant Goa of last season was left wanting with this season seeing a stocky, physical side which looked to engage in brawls with their opponents in the middle of the park.

It was a far cry from the beautiful football that the Brazilian espoused and by his own admission he said that it was the best he could do with the players he had. Playing Sanjay Balmuchu and Sahil Tavora as blockers and dropping creative players Mandar Rao Dessai and Romeo Fernandes to the bench early on seemed to have signaled his intentions.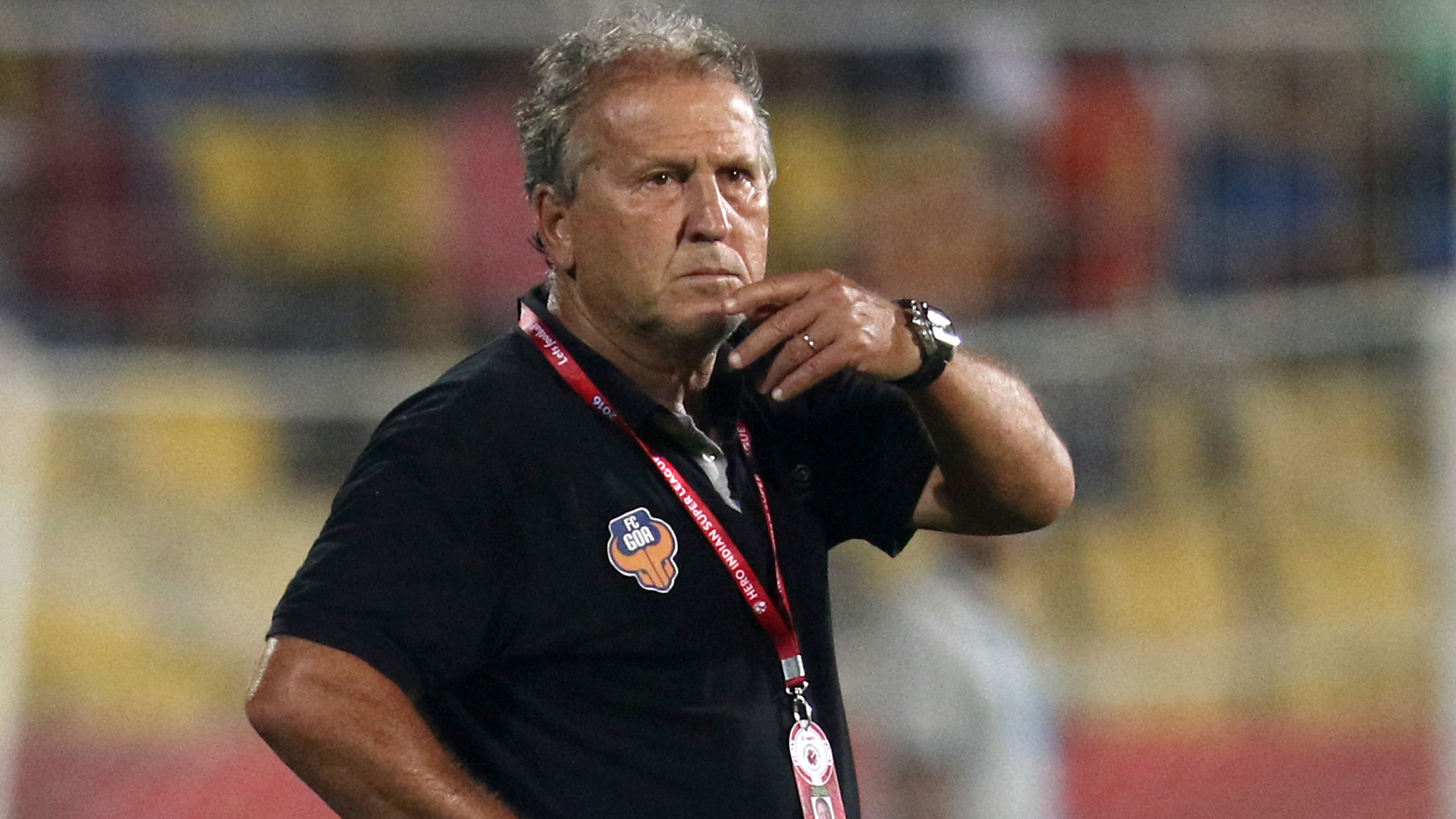 Zico's whining:
To claim that his team shouldn't have played in the ISL altogether is downright stupid especially after he had the opportunity of picking his players. The Brazilian's constant ramblings in the media hardly helped. Adding to this, Lucio and Zico allegedly had a spat which saw the former World Cup winner not being afforded game time.

However the constant whining did not help his team perform as they seemed to take it for granted that the losses were through no fault of theirs.

Zico should have spent his energy in motivating his players whose performances were simply not good enough this season rather than just focus on the faults of the match officials.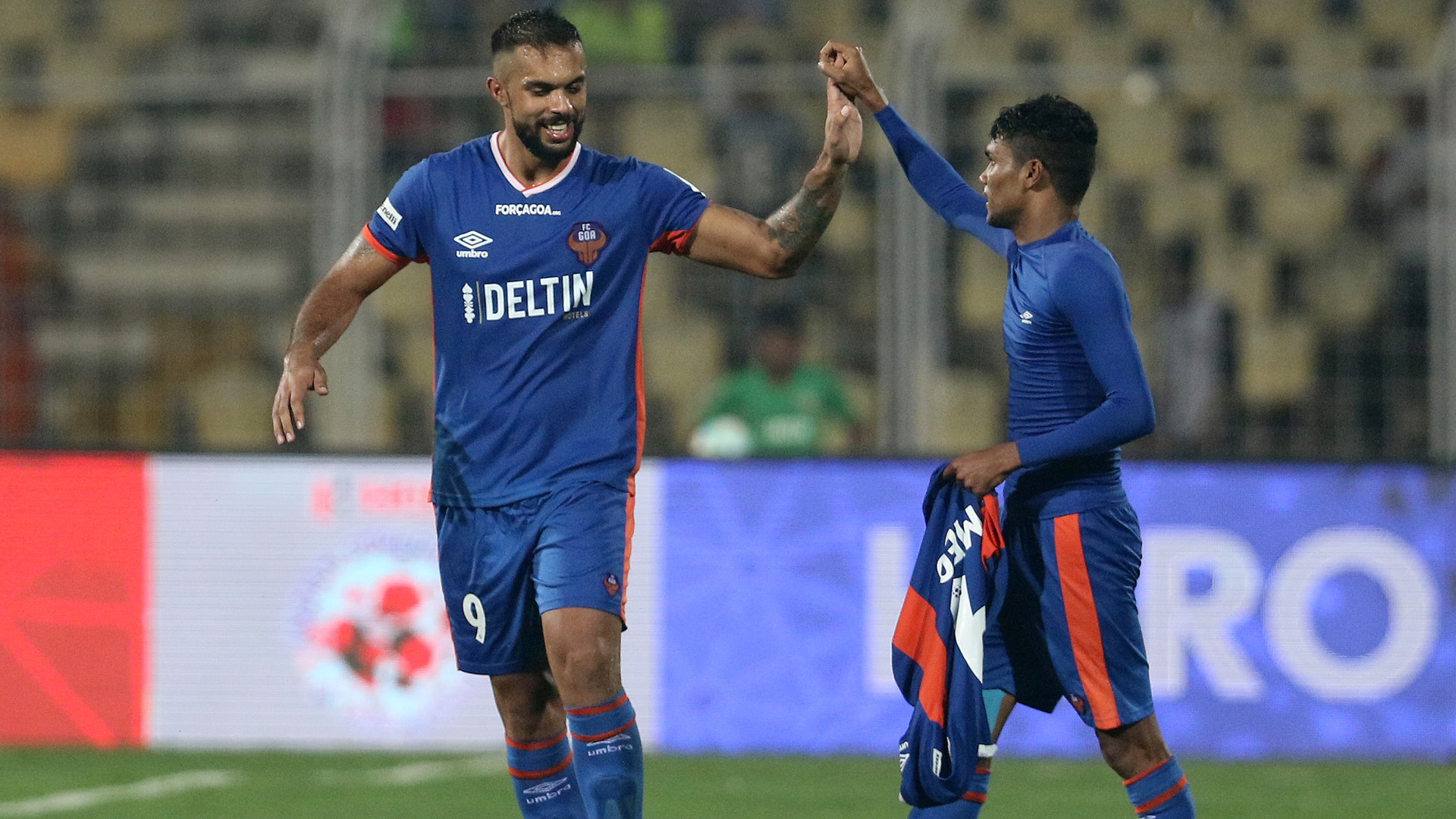 The Gaurs were tasked with momentous odds as they were taking on the Highlanders. Their best foreign players were either suspended or injured and such was the situation, that Zico actually played with nine Indians in the team - a first in the Indian Super League with Rafael Coelho and Trindade Goncalves the only two foreigners who teed up.

It seemed to be going south for the team in spite of all their heroics after Seityasen Singh had given the away side the lead in the 50th minute. While Robin Singh had managed to restore parity after about twelve minutes, the mini comeback was all but over in the 72nd minute when Sahil Tavora picked up his second booking and was sent-off.

However, in what was a brilliant end to the match, Robin played on his compatriot with a lovely ball in stoppage time which saw Romeo Fernandes scoring a brilliant goal to win it for the Gaurs in what was a memorable victory in their otherwise inspid season.

Things could have been very different if they had managed to show a similar fighting spirit in their other matches.