As Kerala Blasters prepare to battle Delhi Dynamos in the first leg of the Indian Super League (ISL) semi-finals at Kochi, the limelight is on a local lad who has proven to be one of their most potent attacking threats. Chekiyot Kizhakkeveetil Vineeth, who hails from Kannur, a northern district of Kerala, has been like a gust of wind that propelled Kerala Blasters' flagging sails in the latter half of the league stage.
Goian rates Kerala duo heavily
The Bengaluru FC forward spoke to Goal before the crucial tie against Gianluca Zambrotta's team and outlined his aspirations for the ISL and beyond.
This is actually Vineeth's second season with the Kerala Blasters. The 28-year-old made about nine appearances for the Men-in-Yellow in what turned out to be a turbulent 2015 season that saw the Blasters finish rock-bottom. Vineeth also couldn't do anything to aid the team's cause and finished the tournament goal-less. He outlined his struggles last season.
"Yes, I made about nine appearances but started just four of them. Often I was playing out of position or rather in different positions - as a wing-back too. We had a coaching change. It was a season to forget for me. There were no tangible results from that season. There were 3-3 draws, a 5-1 loss. We couldn't win even if we scored goals. It was that sort of a season. I forgot about it as soon as I came back to Bengaluru FC."
ISL 2016 Analysis - NorthEast United
As he pointed out rightly, once he went back to Bengaluru FC, the disappointment was put to the back of his mind and he set about fortifying his position as one of the key players of the Bengaluru side which would go on to lift the I-League title in 2016. Vineeth credits the facilities and professional management of players at the club for his resurgence. This was after briefly struggling when his former club United SC (Also known as Prayag United) were embroiled in financial difficulties.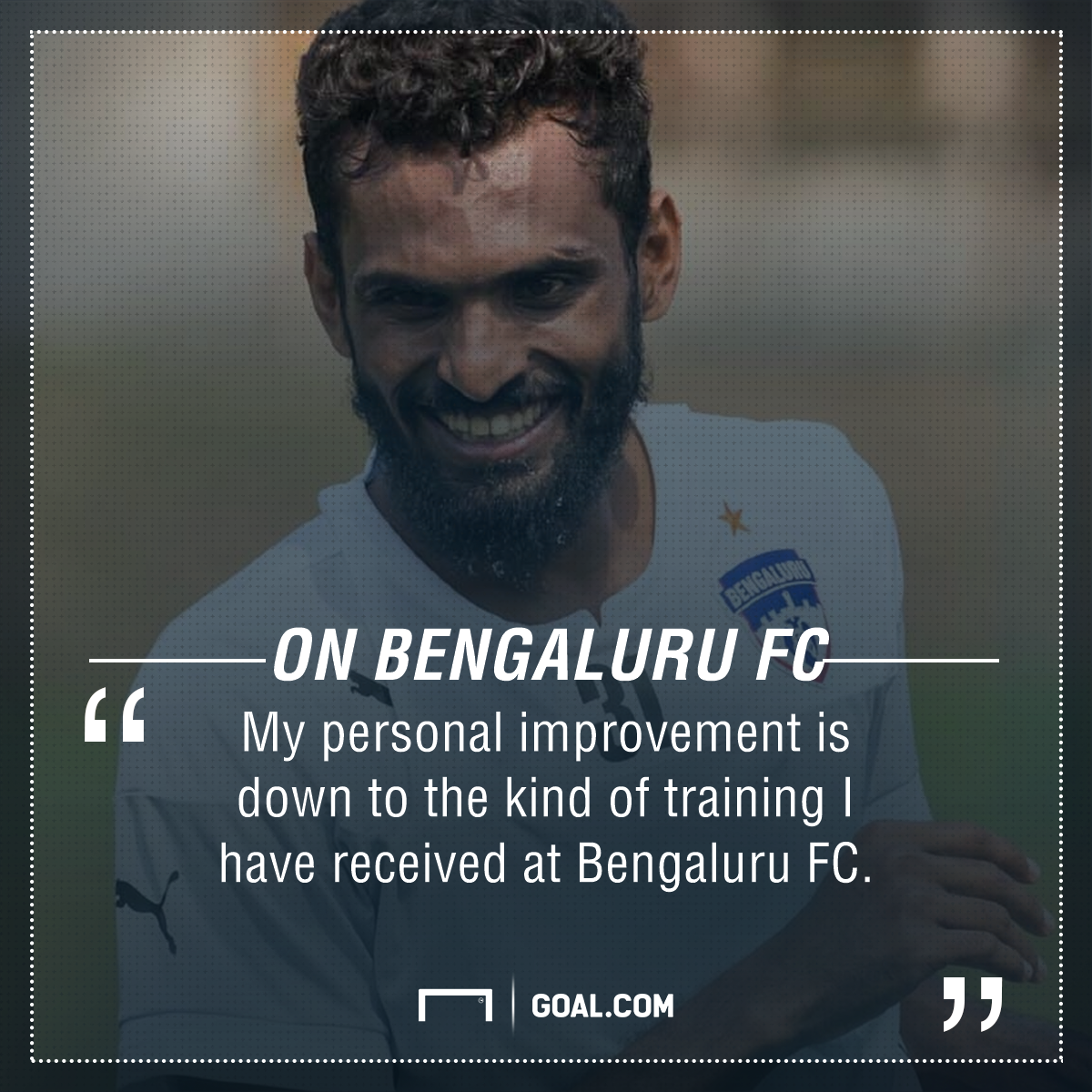 "I'm sure all players in Bengaluru FC will say this - all the facilities there are top class. There is a proper management structure there. They know how to take care of their players, in all aspects. They take care of our nutritional needs, physical demands - everything is taken care of. If we practice hard for two days, one day is given for us to rest and recover. They also have the medical facilities to handle any injuries we might have," he gushed.
"My personal improvement is down to the kind of training I have received at Bengaluru FC," Vineeth added.
OFFICIAL: Churchill return to the I-League
Not only did the Bengaluru outfit win the I-League last season, they also went on a brilliant AFC Cup run which saw them finish as runners-up to Iraq's Air Force Club and Vineeth was at the forefront of it all. In fact, that caused him to miss the initial eight matches of the Blasters. Vineeth opined on the difference in quality of football in Asia's second-tier club tournament and the ISL.
"In the AFC Cup, we played teams who have been playing together for the whole season. So that kind of cohesion was evident there - especially against Air Force Club in the final. Still, the quality of football being played in ISL is not that different I feel. Lot of talented footballers from Europe and other major footballing countries are playing here and I feel with a longer league, the quality will only get better."
The AFC Cup experience certainly did him a world of good as Vineeth came straight back to the Kerala squad and grabbed an injury-time match winner as a substitute in his first appearance of the season against FC Goa. He followed it up with four more crucial goals as Blasters finished second in the league. But the consummate team player that he is, Vineeth refuses to take the plaudits for his impact and acknowledged his team-mates' role in the goals he scored.
OFFICIAL: Dempo SC exit from I-League
"I have said this many times. There is no secret to my goal scoring form. My goals are only an end-product of my team-mates' efforts. I'm only reaching the right place at the right time. That's all I'm doing. Rest of the effort is being done by the team. I'm only reaping the rewards of their hard work. All 11 of us on the field are involved in the goals - I'm just fortunate to be at the end of it," he argued.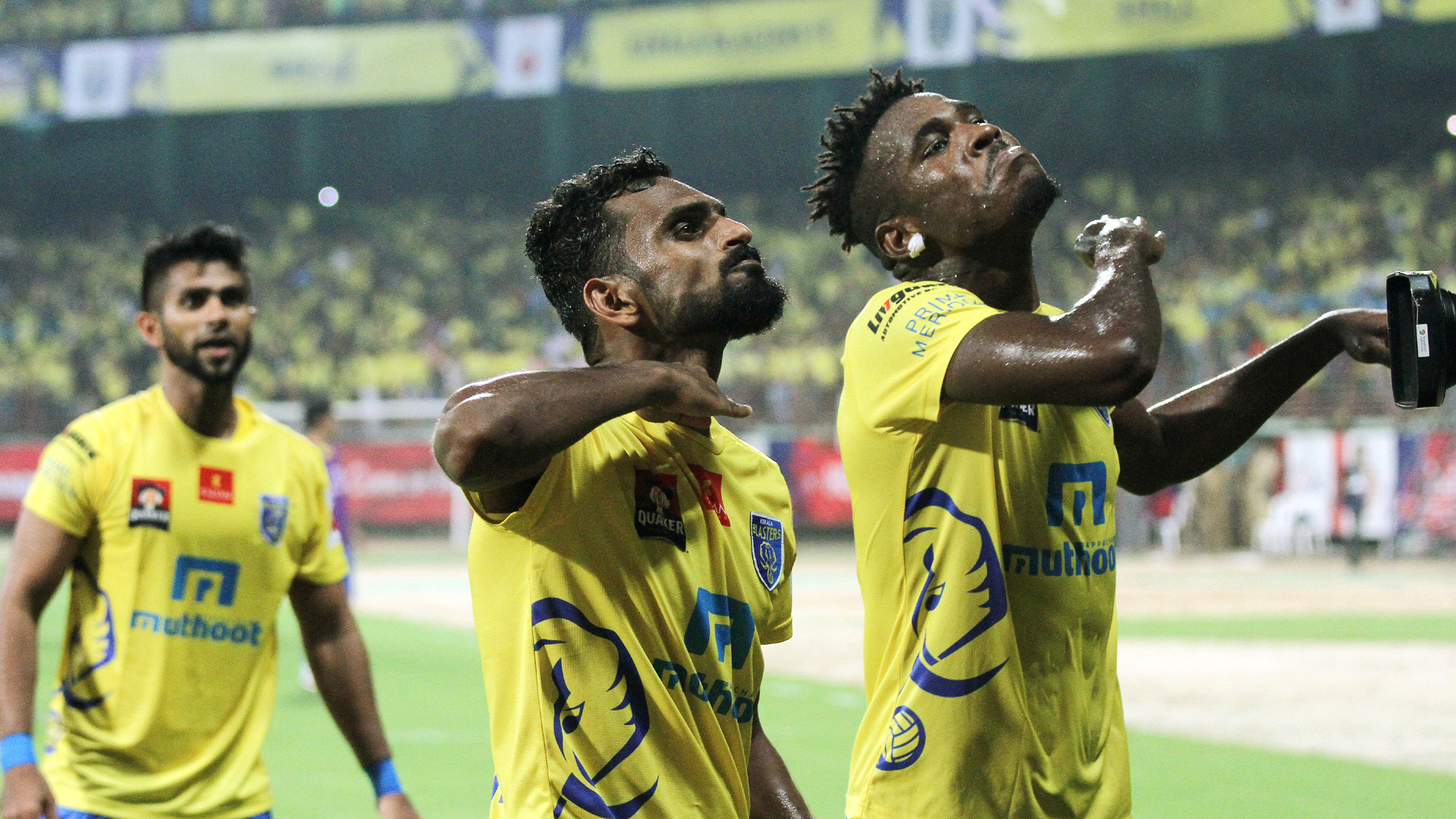 In fact, coach Steve Coppell had kept on asserting that he was looking at one of his forwards to 'catch fire' in the latter half of the season when the team was struggling to score goals. It must have been a huge relief for the Englishman to see Vineeth come up with the incendiary goods that gave them an attacking verve they lacked.
Now that their initial aim of reaching the top four has been achieved, The Tuskers are looking forward to their semi-final clash and Vineeth badly wants to win the tournament for the multitude of fans that have thronged the Jawaharlal Nehru stadium in Kochi. He elaborated, "I'm very much looking forward to the semi-finals. We all know that Kerala have one of the best fans in the country and I want to win the tournament for them. The support we get here is tremendous and our team is grateful for that. We are all working hard and will try our level best to win this for our fans."
Bengaluru FC likely to face Mohun Bagan
The in-form forward also denied the fact that teams like Mumbai City and Delhi Dynamos, who have outright stars like Diego Forlan and Florent Malouda in their ranks, are the favourites for the title. Vineeth sounded adamant as he asserted that the Sachin Tendulkar co-owned franchise was more of a team rather than a collection of individuals.
He stated boldly, "I know there are established stars in teams like Delhi, Mumbai etc and Kerala do not have a name of similar stature. But what we have is a team. We believe in each other and play for each other on the field. They also have a team and it is a battle between two teams - not between star players. On a given day, we can beat any team. Maybe, these stars might have an off day and some unknown player might shine. We reached this stage by playing as a team. There are no stars here."
The Blasters' fan-favourite also praised his coach for his approach and gave us an insight into what the former Manchester United player does during half-time breaks to motivate the team. He explained, "Coppell is a calm and cool customer. He notices minute details and tells us how to improve our game. He doesn't unnecessarily elaborate. Chats with him are short and to the point. Often when we go into the dressing room at half-time, he just points out what we are doing wrong and what we need to do in order to rectify them. He analyses all this during the game. Moreover, he ensures we understand what he is talking about."
ISL: Kerala Blasters' stadium vandalised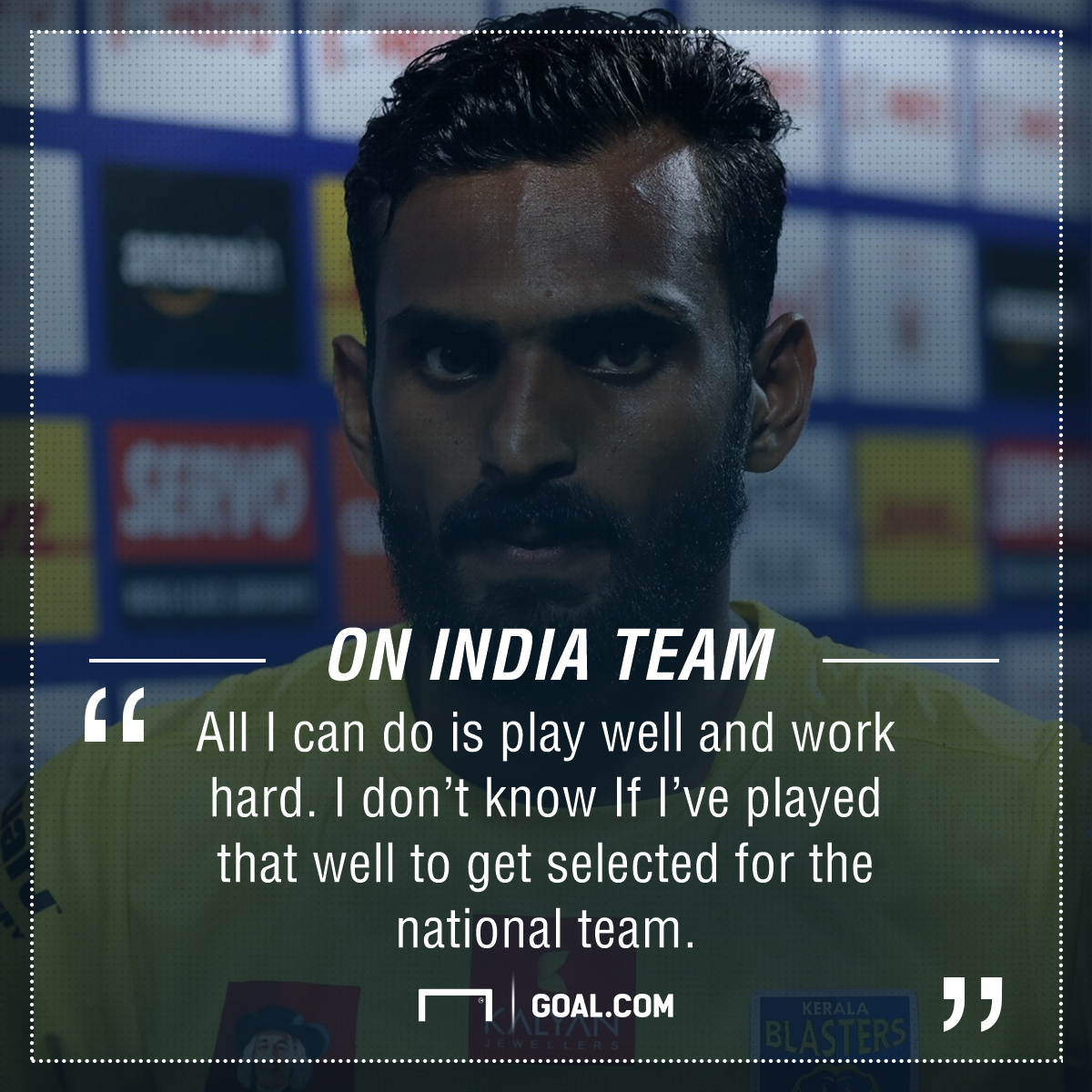 Despite his improved performances of late, Vineeth is not a regular fixture in the Indian team. He made his debut for the Blue Tigers in 2013 and has made just six appearances so far. But the 28-year-old is not bitter about his situation and also concedes that his performances might not have been good enough to be selected.
"Any player who gets selected for the Indian team is a good player. So, I'm not disappointed or I don't feel I was unjustly disregarded. Only thought I have had about the matter is that I need to play even better to reach that level. I'm not expecting too much on those lines. All I can do is play well and work hard. I don't know If I've played that well to get selected for the national team. I'm sure If I prove myself, I will get selected," he asserted.
Video Review: Kerala 1-0 NorthEast
Vineeth has played as a winger on both flanks, as a striker and even as a wing-back in his career. Steve Coppell has also highlighted his flexibility before but Vineeth prefers to operate as the lone striker - a role he has made his own at Bengaluru FC. He admits, "Now, I prefer playing as a striker because that is where I have been playing for Bengaluru FC in the last season. But I'm not adamant on playing there. I will play wherever the coach asks me to play. But if you ask me what my favourite position is, I would say striker."
Before he signed off, Vineeth also had a word of caution for the Kochi crowd, who were involved in vandalising the stadium after the match against NorthEast United FC.
"I'm still not clear on what happened there. I heard that it was a reaction to a fan being manhandled by the police but I don't know. I received many messages from my fans asking the security guys to be more humane towards the fans. But I cannot speak to them. I can only appeal to the fans to try not to repeat such incidents. We are being watched all over the world. It only brings disrepute to our fans and Kerala, no matter who instigated the issue. Hopefully, the semi-finals take place smoothly," he urged.