The Indian Super League (ISL) is set to take centre-stage shortly with the competition's third edition in the offing. The league has expanded the sport's horizons in the country, but the fervour in one particular state which is 'God's own', eclipses the rest and how!
Manjappada Kerala Blasters Fan Group has the most active members and just as their players are readying themselves for the new season, the excitement and passion amongst the fans has reached new heights.
Subin Mathew, an engineer by profession who works in Surat, is one of the founders of the fan group. He spoke exclusively to Goal, revealing their reach across the country whilst also expounding on their plans for the 2016 ISL campaign.
Goal: How did Manjappada group come to be found?
Manjappada inception was directly incident to the launch of Kerala Blasters in the ISL. The sole purpose of our page is to facilitate all fans under one umbrella. From a small group it has blossomed to one which has recorded 1,30,000 members. The fans' communion with the goals of the group has elevated it thus far.
Goal: Are the fan group members largely based in Kerala?
We have a backbone of 10000 members in multiple Whatsapp groups all over the world. Apart from the 14 Districts in Kerala, we got strong presence in other cities including the likes of Bengaluru, Coimbatore and Hyderabad. A sizeable proportion of fans are expatriats settled over in GCC (Middle East), Asia Pacific, Europe and North America. We have a robust monitoring system which gives us insight into the activities of each Whatsapp group. This helps us track and understand the fan behaviour which helps plan our activities for them accordingly. It must be noted that we aren't an online fan page, we do activies on the field as well. For example, we went Live on our Facebook page when the players left for Trivandrum for pre-season.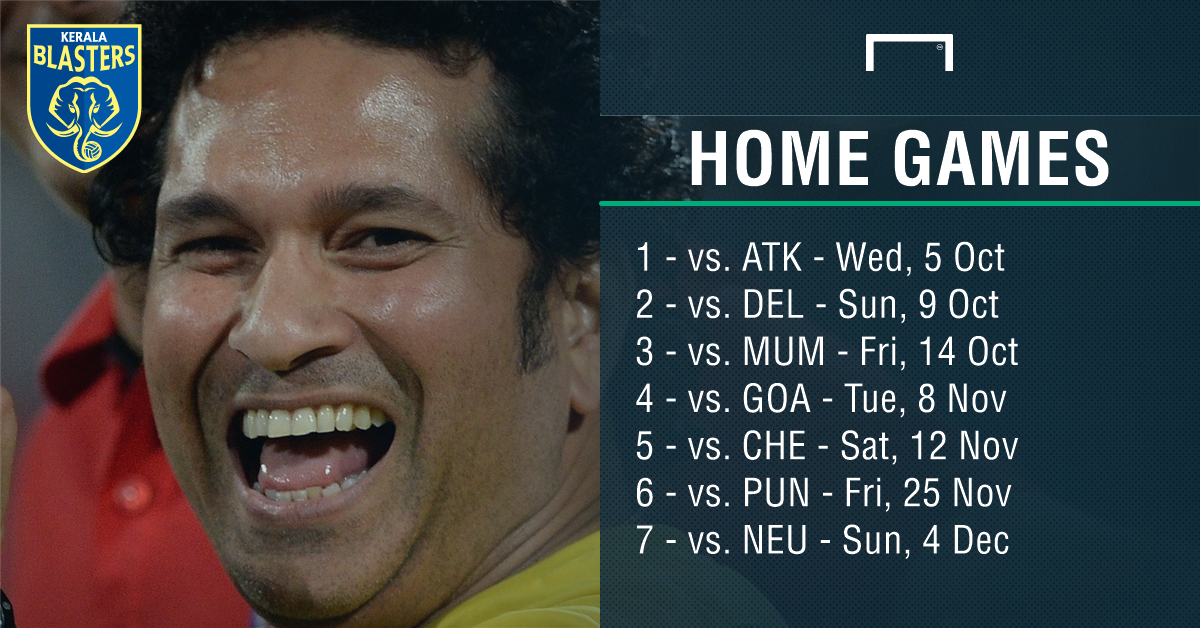 Goal: Kerala Blasters has one of the largest fan base amongst the ISL clubs. What's your opinion on Indian football at large?
Kerala's tryst with football is not a new or from post Independence era. Kerala's first club was 'R B Ferguson Football Club' and was established in February, 1899 - and very same the passion continues today also. In late 90's and the last decade, football might have lost its sheen but returned back to shining ways after the announcement of an ISL team for Kochi. This excitement was further enhanced when Sachin Tendulkar become the club's co-owner. For us football is everything. We have many fans in Manjappada who serve and support voluntarily without any remuneration. That's a proof of our passion for football and love towards Kerala Blasters. This passion towards Blasters is impacting football overall. We can see kids back on the field to play football. With ISL teams setting up grassroots program and academies eventually, these initiatives will help India climb the rankings ladder. This new spark is creating a belief among fans that Indian football will grow and we are confident about it. Our fans are ready to do anything for the growth of Indian football.
Goal: What preparations do you do for matchdays?
We reach the stadium early and also coordinate to get all necessary tifo's in place - banners, flags, baloons and more. We also rehearse our planned activities such as severa. chants.
Goal: What plans do you have for the forthcoming season?
Apart from activities in the stadium, we are readying the fans by providing necessary information and also coordinating to procure tickets in bulk. We are also planning to launch a video music album for fans. We are already making necessary arrangements for our patrons to travel to Chennai and Goa to watch our away games. In line with PMO's (Prime Minister's Office) Clean India Mission, we are planning to clean the stadium on match days. We have constantly held meetings within the group and are planning for a number of pre-ISL entertainment activities, ala, bike rallying, coordinating a flash mob, etc. We are also planning to welcome players after they return from the pre-season in Thailand. Manjappada fans group will be at the forefront to welcome our players in any city of the country. Our heart beats for Blasters!
Goal: Your opinion on the squad assembled:
Fans are thrilled to have a wonderful team, mostly young under the stewardship of Steve Coppell. We are positively looking forward for the ISL to start." We can't wait anymore, let's play now," this is the buzz among fans.