SPECIAL
By Kaustav Bera
| | |
| --- | --- |
| | Vicente Del Bosque - SPAIN |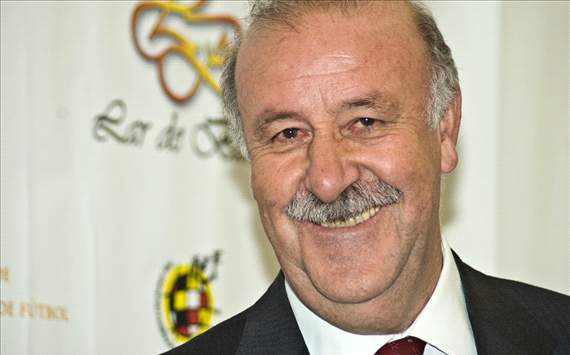 LAST FIVE

KEY STATISTICS


| | | | |
| --- | --- | --- | --- |
| 4 Jun 12 | Spain | 1-0 | China |
| 30 May 12 | Spain | 4-1 | South Korea |
| 26 May 12 | Spain | 2-0 | Serbia |
| 29 Feb 12 | Spain | 5-0 | Venezuela |
| 15 Nov 11 | Costa Rica | 2-2 | Spain |

Matches in Charge - 54
Matches WON 46 LOST 6 DREW 2
Win Percentage - 85.18%

Goals SCORED 134 CONCEDED 41
Goal DIFFERENCE - 93

How did he begin his coaching career?

Del Bosque started his coaching career with Real Madrid B after he hung up his boots as a player. However it was in 1994 that he took charge of the senior team when Benito Floro was sacked as caretaker manager but was replaced by Jorge Valdano. Then in 1996 again he coached Real for a single match when he was the coach of their youth team. It was only in 1999 that he took over as full time coach and led Real Madrid through one of their most successful spells since the days of Di Stefano and Ferenc Puskas.
PREFERRED FORMAT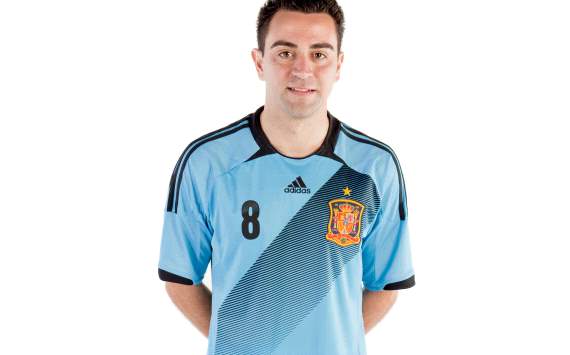 4-5-1
Casillas
Arbeloa - Ramos - Pique - Alba
Iniesta - Xavi - Busquets - Alonso - Silva
Torres
His stint with Spain
After Luis Aragones won the Euro 2008 with Spain, it was Del Bosque who took over after he had resigned. During his tenure Spain won their first World Cup in 2010 beating Netherlands in the final. He has a massively enviable win percentage of over 84% during his 4 year stint with the world champions.

His style of coaching

Under Del Bosque, Spain employ the usual 'tiki-taka' style of play synonymous with Football Club Barcelona. Under him the formation is fluid with a 4-3-3 taking the shape of a 4-5-1. The key personnel here are the midfield duo of Xavi and Xabi Alonso who dictate tempo and proceedings at will, while Busquets serves as the 'most important part of the team' according to Del Bosque. And then with a wealth of wingers, the likes of Iniesta, Silva, Pedro and Mata, Spain has no dearth of attacking talent.

Key Personnel

With Fernando Torres back in form and looking to be up for it, Spain are in luck. Nevermind how much talent Spain possesses, Xavi and Iniesta stand out, not only because of their understanding but also because of their incisive play. Sergio Ramos at Centre Back will be an automatic choice given Puyol is not available and his form with Madrid will make Del Bosque happy.

What makes Spain a contender?

Besides being World Champions and European Champions, Spain boast a midfield oozing with talent. Their bench especially in midfield will merit a starting position in any other team in Europe without a shadow of doubt. Besides Torres and Pedro returning to form is also a boon to Del Bosque. Jordi Alba's emergence as a great Left Back has also eased his troubles in that position. Then of course the Barcelona trio of Xavi Iniesta and Busquets are there too to make up the most formidable midfield trio in world football. Moreover the emergence of Llorente as an alternative when Spain need to change it to Plan B, is also a big plus for Del Bosque
What are Spain's weaknesses?

Although Spain's style of play and their Godlike midfield means their defense is hardly exposed, as the opposition hardly gets a touch of the ball, yet Spain lack in numbers in their defense with Carles Puyol missing and Gerard Pique not having had the best of seasons for Barcelona. Raul Albiol too has been second choice for Real Madrid. The absence of talismanic striker David Villa due to an injury too is a blow as his form with the country has been nothing short of extraordinary.
| | |
| --- | --- |
| | |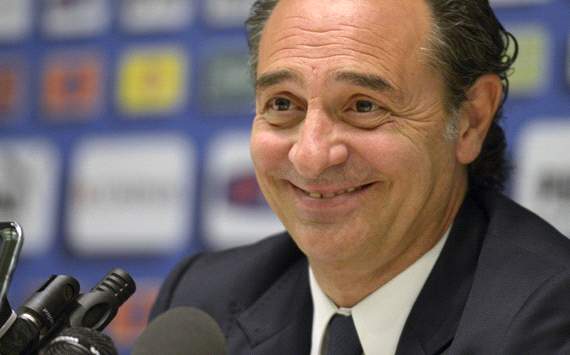 LAST FIVE

KEY STATISTICS


| | | | |
| --- | --- | --- | --- |
| 2 June 12 | Italy | 0-3 | Russia |
| 29 Feb 12 | Italy | 0-1 | USA |
| 15 Nov 11 | Italy | 0-1 | Uruguay |
| 11 Nov 11 | Poland | 0-2 | Italy |
| 11 Oct 11 | Italy | 3-0 | N. Ireland |

Matches in Charge - 20
Matches WON 11 LOST 5 DREW 4
Win Percentage - 55%

Goals SCORED 27 CONCEDED 10
Goal DIFFERENCE - 17

How did he start his coaching career?

Prandelli started his managing career as youth team coach for Atalanta with excellent results from 1990 to 1997, except for a seven-month period, from November 1993 to June 1994, in which he served as caretaker for the first team, then relegated to Serie B. Then he took over Lecce but was fired for a poor season with them.
Preferred Formation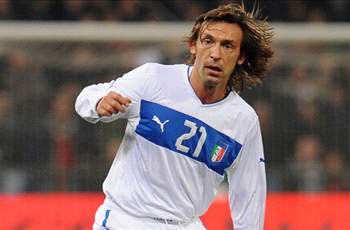 4-3-1-2
Buffon
Maggio - Bonucci - Chiellini - Balzaretti
De Rossi - Pirlo - Marchisio
Nocerino
Cassano - Balotelli

His stint with Italy
After being the longest serving manager in Serie A history with Fiorentina from 2005-10, Prandelli took over from Marcelo Lippi after the 2010 World Cup where Italy had failed to defend their crown. After a miserable qualification campaign, he did manage to steer Italy to an automatic berth in Euro 2012.

His style of coaching

Prandelli plays a 4-3-1-2 which kind of plays like a 4-1-2-1-2 diamond system, with the midfield three playing narrow in the centre of the park but can also drift out wide. Here Andrea Pirlo who has seen his career rejuvenated at Juventus, plays the role of the deep lying play maker. And Nocerino who scored plenty for Milan plays the attacking playmaker behind the two strikers. The formation brings with it the solidity in defense with commanding centre backs Chiellini and Barzagli shutting up shop.

Key Personnel

Gigi Buffon had a spectacular season in goal for Juventus leading to their unbeaten league run. The Juventus Centre back pairing of Chiellini and Barzagli are solid as a rock. However the real lynchpin of the Azzurri Squad is of course Andrea Pirlo who had a stellar season as a deep lying playmaker. With the temperamental duo of Cassano and Balotelli expected to start in attack, you will see fireworks no matter what.

What makes Italy a contender?

Prandelli does not play an ultra defensive formation like the Italian teams of old and he prefers two strikers upfront with Nocerino hovering just behind them. Daniele De Rossi playing the destructive role in midfield will be key too, beside Pirlo's vision. Moreover the attacking instincts of Marchisio and the tireless work he puts in will too come in handy. The rock solid defense will of course be the foundation from which they build.
What are Italy's weaknesses?

With Domenico Criscito, the first choice left back, left out of the squad, Balzaretti or Chiellini is expected to slot in there. Mario Balotelli has often not started for Manchester City and Cassano too is just back from injury. And with di Natale in the wings, Prandelli might have a dilemma of whom to play and whom to bench. Giovinco who had a sparkling season with Parma too cannot be ignored but Nocerino who puts in that extra effort as he did with AC Milan put up interesting selection dilemmas.
| | |
| --- | --- |
| | Giovanni Trapattoni - IRELAND |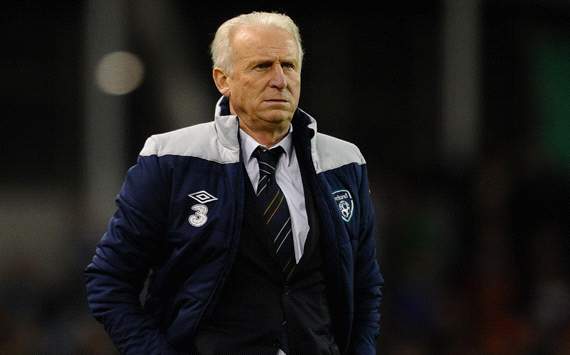 LAST FIVE

PROBABLE FIRST XI

| | | | |
| --- | --- | --- | --- |
| 6 June 12 | Ireland | 0-0 | Hungary |
| 25 May 12 | Ireland | 1-0 | BiH |
| 29 Feb 12 | Ireland | 1-1 | Czech Rep. |
| 15 Nov 11 | Ireland | 1-1 | Estonia |
| 11 Nov 11 | Estonia | 0-4 | Ireland |

Matches in Charge - 46
Matches WON 21 LOST 8 DREW 16
Win Percentage - 45.6521%

Goals SCORED 59 CONCEDED 37
Goal DIFFERENCE - 22

How did he start his coaching career?

Trapattoni began coaching at AC Milan as a youth team coach, before becoming a caretaker coach. He was appointed first team coach in 1975. In 1976, he moved on to Italian giants Juventus, where he won all the UEFA club competitions and is the only coach to ever do so till date. He also coached the Italy team in the 2002 World Cup and Euro 2004, failing to impress in both.
Preferred Formation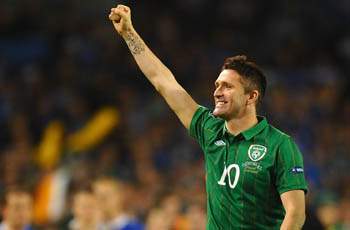 4-4-2
Given
O'Shea - Dunne - St Ledger - Ward
Duff - Whelan - Andrews - McGeady
Keane - Doyle
His stint with Republic of Ireland
After quitting his coaching job at Red Bull Salzberg, Trapattoni took over as coach of Republic of Ireland in May 2008. His first match in charge was the 1-1 draw against Serbia on 24 May, 2008 and he followed up with his first win 5 days later against Colombia in a friendly. He has since just missed out on qualification for the 2010 World Cup controversially eliminated by France in the playoffs and earned a place in Euro 2012 thrashing Estonia 5-1 in the playoffs.

His style of coaching

Trapattoni is very popular in Italy also due to his peculiar style, including original press conference speeches often featuring language mistakes and trademark quotes, one of the most famous being "non dire gatto se non l'hai nel sacco ("don't say cat until you've got it in the bag").

Trapattoni has brought his usual cautious style of play to Ireland where they look to get banks of four men always behind the ball. Although they play a 4-4-2 or a modified 4-4-1-1. There's a standard back four, two hard-working central midfielders, two wingers who run with the ball, with a support player dropping off a main striker. The main problem is creativity – the wingers have been inconsistent, but that's what you have to accept from wide players in a defensive side.

Key Personnel

Shay Given inspite of being inconsistent with Aston Villa holds key to ensuring clean sheets for his side which he did with gusto in qualifying keeping 6 clean sheets in 10 games. The wingers Damien Duff and Aiden McGeady too need to step up to the compeition. Of course key to it all will be Robbie Keane who enjoyed a great season in the MLS as well as his short loan stint at Aston Villa.

What makes Ireland a contender?

Even though Ireland might lack individual talent to compare with the other sides in the group, no one would like to face a well drilled machine and in Trap's system Republic oF Ireland look like a side that can get the results even if they do not always play the most attractive game. Team play, hard work and a never say die attitude is what can help the Irish navigate this tough group.
What are Ireland's weaknesses?

The lack of a creative force in midfield may haunt Ireland throughout. The likes of Whelan, Andrews, Gibson are all bits and pieces players. Moreover their wingers have been thoroughly inconsistent and need to step up. The Trap system also falls flat when faced against a fluid 4-2-3-1 system as Russia well demonstrated in qualifying. Moreover the lack of individual brilliance in the side might also mean that they lack a game changer.
| | |
| --- | --- |
| | |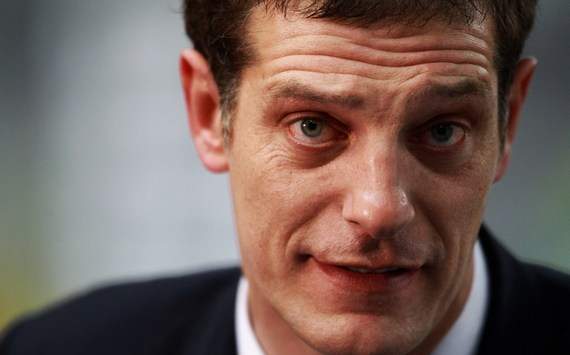 LAST FIVE

PROBABLE FIRST XI

| | | | |
| --- | --- | --- | --- |
| 2 June 12 | Norway | 1-1 | Croatia |
| 25 May 12 | Croatia | 3-1 | Estonia |
| 29 Feb 12 | Croatia | 1-3 | Sweden |
| 15 Nov 11 | Croatia | 0-0 | Turkey |
| 11 Nov 11 | Turkey | 0-3 | Croatia |


Matches in Charge - 62
Matches WON 41 LOST 7 DREW 14
Win Percentage - 66.129%

Goals SCORED 118 CONCEDED 50
Goal DIFFERENCE - 68

Preferred Formation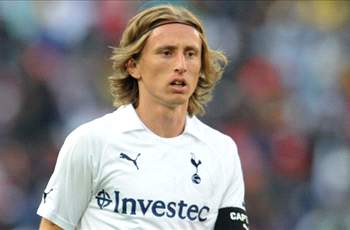 4-4-2


Pletikosa
Vida - Schildenfeld - Simunic - Corluka
Srna - Modric - Rakitic - Perisic
Mandzukic - Jelavic
How did he start his coaching career?

As a shareholder in his hometown club,Hajduk Split, he temporarily agreed to manage them until the club found a replacement manager. Having admitted that the adrenaline inspired him, he reportedly received guidance after traveling Europe and visiting the likes of Arsene Wenger and Marcelo Lippi.
Slaven Bilić, together with Aljoša Asanović, managed the Croatian U-21 team for two years during the qualification rounds for the 2006 U-21 European Championship. They qualified but lost in the playoff against Serbia and Montenegro.

His stint with Croatia
He took over reins of the national team on 25th July, 2006 after the miserable 2006 World Cup campaign. His first match was a friendly win over Italy. In Euro 2008, Croatia stormed through winning all three group games inspite of not having star striker Eduardo due to injury, even beating eventual finalists Germany. However they went down surprisingly in the quarter finals against Turkey when they were billed one of the tournament favourites. However this was followed by disappointment as Croatia failed to qualify for 2010 World Cup but they did make it to Euro 2012 by beating Turkey 3-0 in the playoffs after finishing second in the group behind Greece.

His style of coaching

Bilic prefers to play a 4-4-2 with Modric playing the role of a creative playmaker in midfield with Captain and consistent performer, Srna providing the much needed pace and delivery down the wing. Deploying two strong strikers upfront who are both good on their feet as well as aerially means that they they can both play balls to the feet as well as go direct when the need is. Lightning fast breaks are the order of the day with Bilic where he asks his players to be tight and sit back for the most of the match. His teams usually enjoy very low possession of the ball but make it count when it matters.


Key Personnel

In Luka Modric they have a worldclass midfielder who is a game changer no matter that he did not enjoy the best season with Tottenham this time around. Also in Srna, they have one of the most consistent performers who has both pace and delivery to back up his shooting ability too. Moreover the captain of the side also inspires people on the field. An in-form Nikica Jelavic who had a blistering start to his Premier League career certainly adds firepower to the Croatians.

What makes Croatia a contender?

Bilic's impressive tactics coupled with some really good players makes Croatia dark horses in the group. Besides Modric they also have Nikica Jelavic who is in outstanding form domestically as well as Mandzukic who enjoyed a brilliant end season with Wolfsburg. Srna too is a key component of the Croatian team and he is easily the side's most potent threat whenever he plays and gives in his all. Moreover Ivan Perisic has been impressive for Dortmund inspite of being used mostly as a substitute and has been among goals.
What are Ireland's weaknesses?

The lack of game time for Ivica Olic at Bayern and the usual injury laden season for Eduardo means that the attacking depth does not look too strong for Bilic. Moreover with the talented centre back Daniel Lovren out injured and Josep Simunic not in the best of form, Bilic may have a problem to contend with at the back. He also needs to fit in Ivan Rakitic in the squad and also find a way to play a holding midfielder alongside talisman Luka Modric.
Follow Kaustav Bera on

Which of these tacticians do you think will come out on top and lead their team to progress from the group. Let us KNOW...
How do you stay up to date with football when on the move? With http://m.goal.com – your best source for mobile coverage of the beautiful game.