EXCLUSIVE
By Ben Proctor
Swansea City have turned quite a few heads this season with their exhilarating displays, which is way different from what one expects from a promoted side. Neil Taylor, who is one of the key cogs in Brendan Rodgers' side, has been impressive and interestingly the left-back has the 'Indian' connection, probably the second after Michael Chopra made waves in this part of the world since his Newcastle United and Sunderland days.
"My mother comes from Calcutta and I have close family both there and in Delhi. I have visited my aunts, uncles and cousin several times when growing up and love the country.
"Since I turned professional as a footballer at 16 I haven't been able to visit India but it is a place I will return whenever I get the chance.
"I think India would be a great place to stage the football World Cup. Football is a growing sport there, the Indian public is so passionate about sport (that I think) it would be an absolute winner.
"It would bring football in India along in leaps and bounds; a bit like the 1994 World Cup has done for the USA.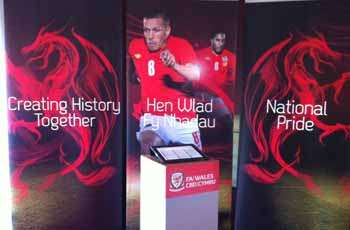 From Wales To India?
"There is no reason why there shouldn't be a World Cup in India - if Qatar can stage it so can India.
"Football in India is becoming much more developed and the vivid colours and culture of the country would make for a really distinctive event.
"It is a country with the infrastructure to support a World Cup as it has proven with cricket.
"Football in India is growing and improving and I think that is proved by the Venky family buying Blackburn Rovers.
"The Premier League in England is the toughest and best league in the world, I think that is why it is attracting owners from around the globe.
"So many of the clubs are now owned by people from other countries it really is a global brand."
Although Neil, aged 23, is from an Indian family he was himself born in Wales, the country he has represented at all levels of international football, including eight caps for the senior side. All his appearances so far came while Gary Speed was manager, tragically Speed killed himself last year. Chris Coleman was appointed the new manager of Wales.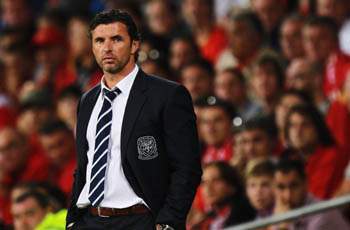 Why Did You Go, Speedo!
"Every manager is different and I prospered and enjoyed playing for Gary. I have never worked with Chris Coleman before so it will be a bit of a blank canvas.
"He has taken the job in difficult circumstances - but every team needs a manager.
"Chris did a great job at Fulham and is a passionate and talented young manager who loves his country.
"I want to keep playing well and keep picking up caps, we have a great group of talented young players and it is a very exciting time for Welsh football.
"I decided to play for Wales as it is the country of my birth - it was a no brainer for me. But I could have played for India if things had turned out differently."
Neil loves the Swansea style of play and rates manager Brendan Rogers, who also won the Manager of the Month award for January, as one of the best.
"At Swansea the whole club is set up in the same way as Barcelona. We have basically mimicked their way of doing things. The last three managers have had the same idea of how the game should be played and it is working.
"We feel the Barca way is the right way. We have the same attitude at Swansea."
"Brendan has got everything you need to be a top, top manager. He has had praised heaped on him by Jose Mourinho, which is an indicator of his potential.
"He has got us full of confidence and playing well which is crucial to picking up points to climb the league.
"Swansea can become a fixture in the top division with the same dedication and hard work that has got us this far.
"We feel the Barca way is the right way. I love watching them play, they'll win the Champions League again this season I'm sure of it.
"One of Barca's biggest strengths is their composure. If they do let a goal in or even two they just keep playing the same way, they have the confidence they will overcome regardless of any setbacks.
"That is something which is difficult to achieve but not impossible. We have the same attitude at Swansea.
"This season we have had a great start in the Premier League but there is a way to go yet. A top half finish is not beyond us and would represent a wonderful first year.
"But it is the most competitive league in the world and we need to keep building.
Neil, who married last summer and has a young daughter, has ambitions outside football and is a keen cook.
"I do a lot of cooking at home. I'm pretty good with pasta dishes. But I'd really like to travel the world when my career is over. It is something I haven't had the chance to do but it is on the list.
"A lot of people my age can take a year out to go and visit places like India, China and the Americas. I can't do that at the moment, it would be harmful to my career to vanish for a year at this stage, but I want to do it."
Copy supplied by New Era Global Sports Management