With the usual clamours of 'My club being the biggest' predominant among football fans all around the world, it is difficult to pinpoint which club has the largest supporter base globally.
The globalization of football as a spectacle has allowed a person sitting in any part of the world don the jersey of his favourite club and consider himself no less a 'fan' as any who have traveled to the stadium to see the match in person.
With European clubs garnering more support than local football clubs here in India too, the lack of official fan clubs, and even if they are present not all fans go register with them, presents a distinct difficulty to accurately estimate how many fans they have around the subcontinent.
However, with social networking being the new mantra of the tech age, these big clubs have found a new way to flaunt their fans, providing them minute-by-minute updates along with player interactions and news that every 'fan' craves...
Goal.com
takes a look at the 'Official' Facebook pages of the clubs to find out, who beats the rest in terms of being the most supported or those having the most number of 'likes' and hence fans spanning the whole world...
These stats were collected on March 17, 2012 from 7-8 PM IST.
#1 - FC Barcelona


No. of Likes: 28,245,559

Talking About: 952,303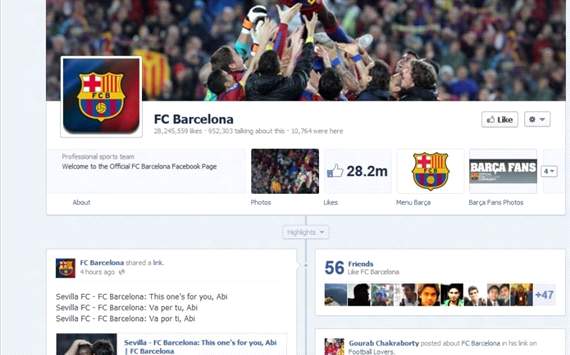 The undisputed leader on the football pitch, also claims the crown in the virtual world, with a clear cut majority between them and their nearest and bitter rivals.
#2 - Real Madrid CF


No. of Likes: 25,796,993

Talking About: 979,784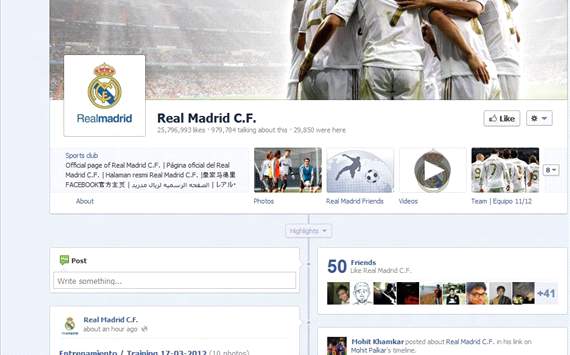 Just as they have finished second best, every time the Los Blancos have been up against the Blaugrana, so is their fate even on Facebook, as Barca comfortably trumps them in the number of fans. Consolation for Mourinho's men as it seems some more people are talking about them in comparison to Barcelona.
#3 - Manchester United


No. of Likes: 23,447,069

Talking About: 808,280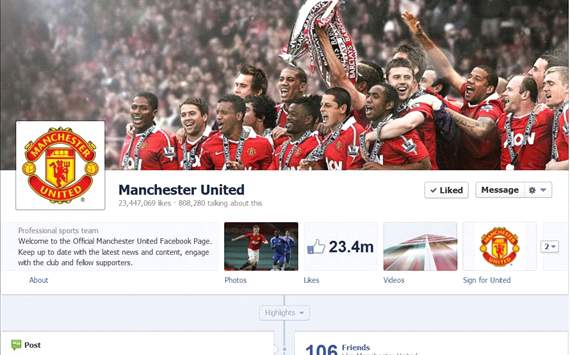 Just as Manchester United are nowhere to be found in Europe this season, they trail by a considerable margin from the two Spanish giants. The English juggernauts who are often found at the top of 'most supported club' polls have to be content with the third position.
#4-Arsenal FC


No. of Likes: 9,458,748


Talking About: 340,138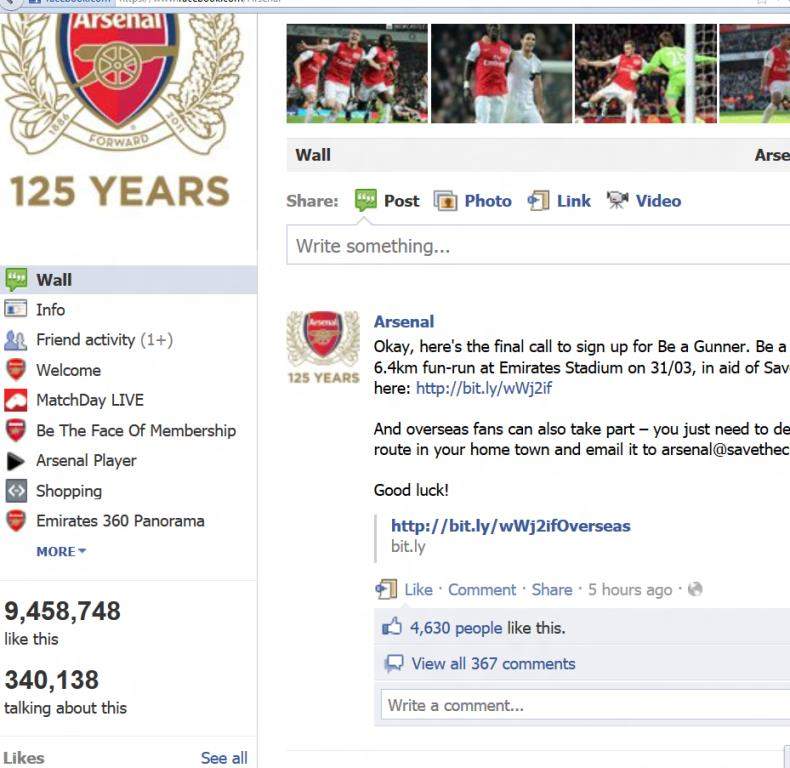 Just as Arsenal still lead their London neighbours, Chelsea in the Premier League standings, so are the Gunners maintaining a slender lead on Facebook too.
#5- Chelsea FC


No. of Likes: 9,144,601


Talking About: 270,875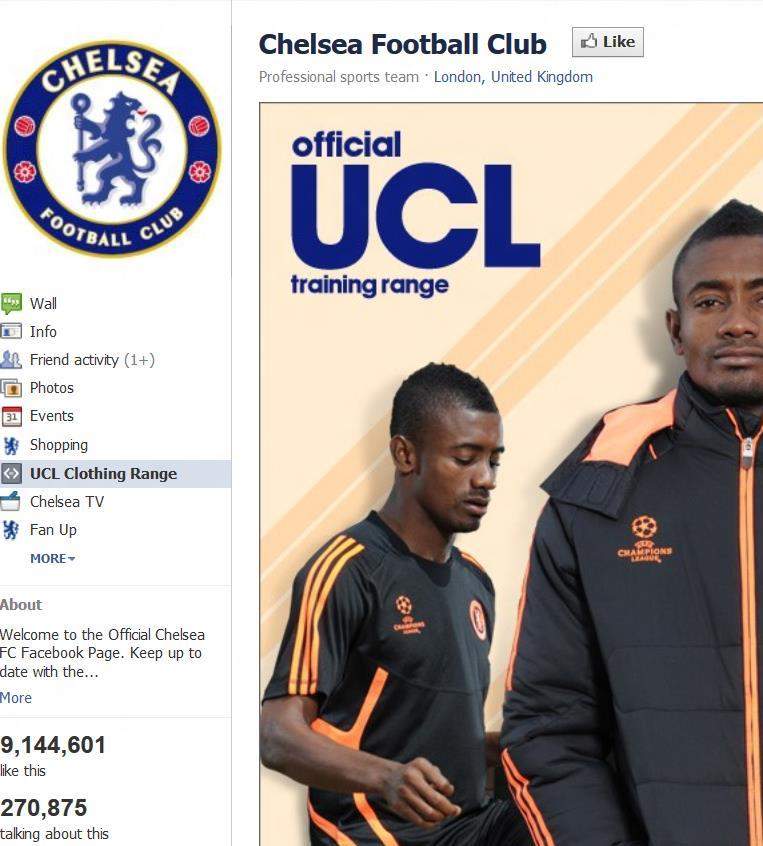 English Premier League's only representative left in Europe this season leapfrogs much more successful teams to stake their claim at the fifth position. They will be surprised however to find a 6 year trophy less Gunners to be ahead of them!
#6 - AC Milan


No. of Likes: 9,037,188


Talking About: 262,658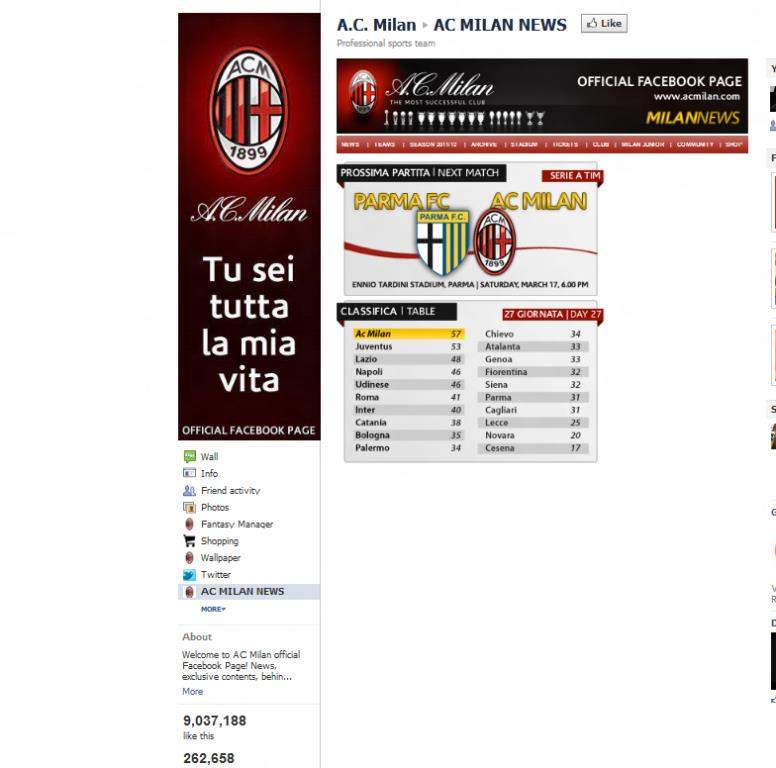 Allegri's men inspite of being one of the most successful clubs still find themselves behind the likes of Chelsea and Arsenal.
#7- Liverpool FC


No. of Likes: 8,735,235

Talking About: 215,215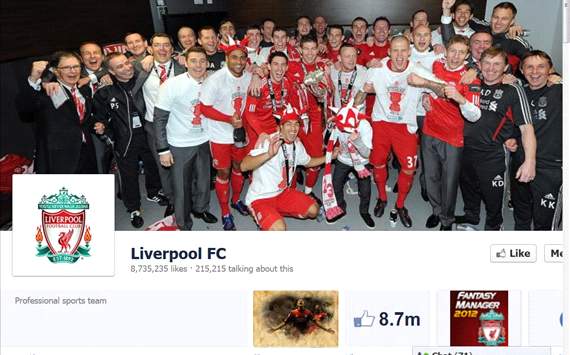 The winner of 18 league titles in England and recent Carling Cup winners are found way below in the 7th position as their recent lack of success in the Premier League has certainly dented their fan base.
#8- Galatasaray


No. of Likes: 6,622,376

Talking About: 213,293

Surprise entry at Number 8 are Turkish giants Galatasaray. Clearly showing how popular football as a sport is in Turkey.
#9- Fenerbahce


No. of Likes: 5,443,740

Talking About: 72,647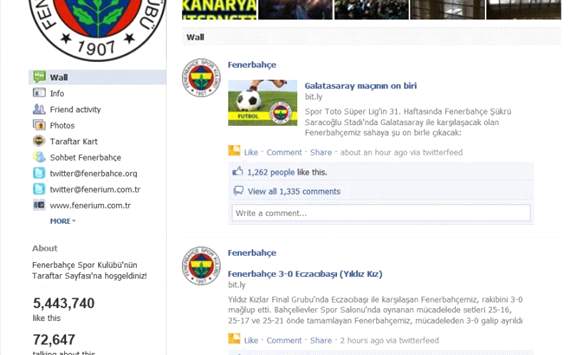 And just behind Galatasaray bringing up the rearguard are bitter rivals and powehouse of Turkish football, Fenerbahce.
#10- Juventus


No. of Likes: 3,327,701

Talking About: 952,303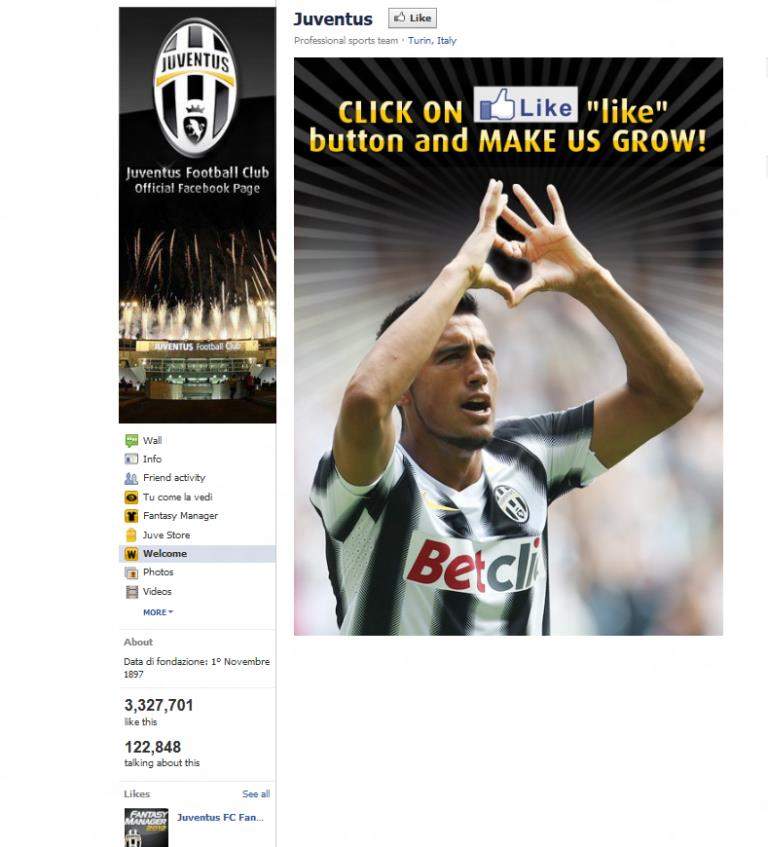 Strangely enough The Old Lady, the most successful club in Italy trails not only rivals Milan but even the Turkish duo and brings up the end of the 10 most supported clubs on Facebook.
____________________________________________________________________________
What is surprising in this Virtual Fan List is that massively successful teams miss out on a position especially German and Italian giants in FC Bayern Munich and Inter Milan respectively. That La Liga draws most fans is also evident as the Spanish duo share the spoils on top. As a whole England has the most representatives with the traditional Big Four all in there. New boys Manchester City still do not have that much draw among fans.
What is further evident is that the Top 3 have pulled themselves ahead of the rest of the pack. The difference in 'fans' between the 3rd and 4th is almost a massive 14 million!! The passion with which people follow football in Turkey is also apparent on Facebook just as it is in the stadiums itself.