Jawaharlal Nehru Stadium, New Delhi

Official capacity: 60,000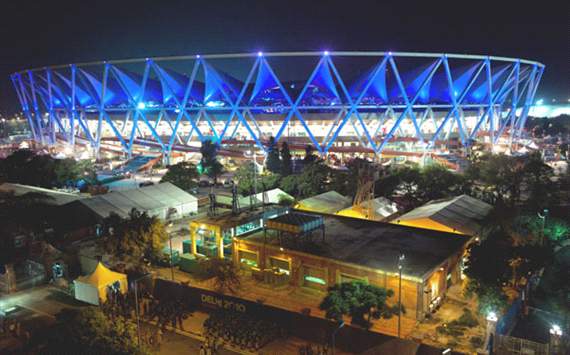 2011 SAFF Championship Matches
| | | |
| --- | --- | --- |
| Date | Match | Time (IST) |
| 2/12/11 | Bangladesh vs Pakistan | 1500 |
| 2/12/11 | Maldives vs Nepal | 1800 |
| 3/12/11 | India vs Afghanistan | 1500 |
| 3/12/11 | Sri Lanka vs Bhutan | 1800 |
| 4/12/11 | Nepal vs Bangladesh | 1500 |
| 4/12/11 | Maldives vs Pakistan | 1800 |
| 5/12/11 | Afghanistan vs Sri Lanka | 1500 |
| 5/12/11 | India vs Bhutan | 1800 |
| 6/12/11 | Pakistan vs Nepal | 1500 |
| 6/12/11 | Maldives vs Bangladesh | 1800 |
| 7/12/11 | Bhutan vs Afghanistan | 1500 |
| 7/12/11 | India vs Sri Lanka | 1800 |
| 9/12/11 | Winner B vs Runner – UP A | 1500 |
| 9/12/11 | Winner A vs Runner – UP B | 1800 |
| 11/12/11 | Finale | 1800 |
Located
The stadium of New Delhi is spread over 100 acres of land, and is located inside the C.G.O. Complex in the Lodhi Road area, in the capital of India.
Major Events
One of the Jawaharlal Nehru stadium's recent feats is that of hosting the 2010 Commonwealth Games during which the stadium looked at it's spectacular best. The venue had also undergone a major face-lift in preparation to the CWG.
Did You Know?
8,500 tonnes of steel were used in the construction of the stadium's top and its support structure, while the 53,800 m² Teflon-coated roof designed by Schlaich Bergermann & Partner was built at a cost of Rs. 308 crore.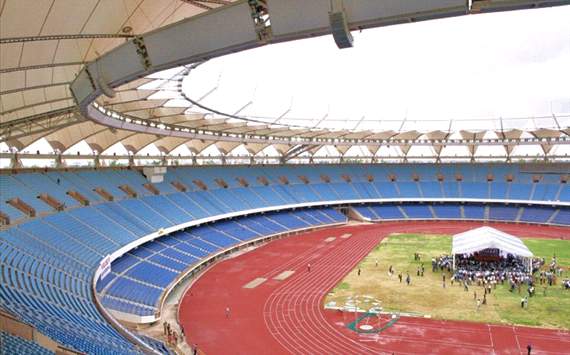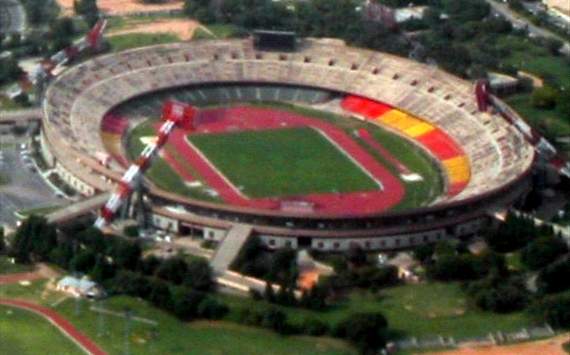 Catch all the latest Live action and match highlights from SAFF Championship here