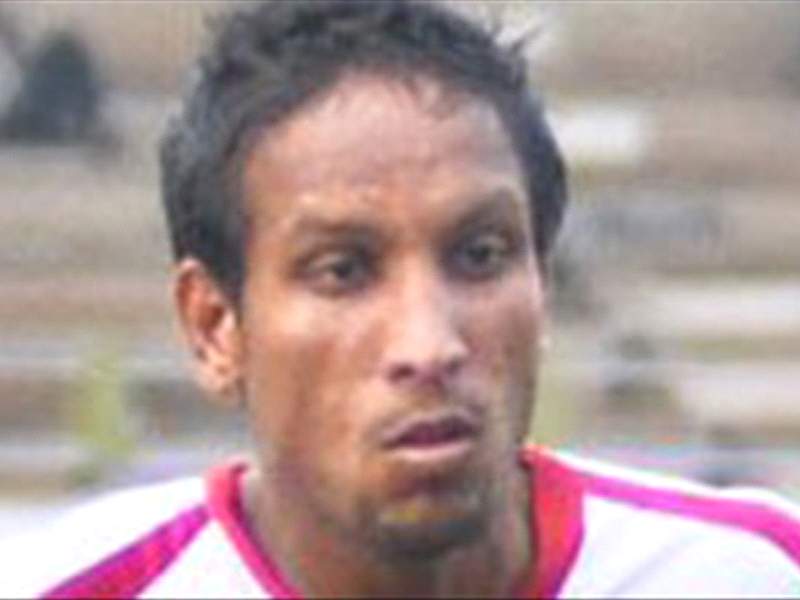 We have a new name to sing. Correction. We have many new names to sing. The
SAFF Cup
triumph on paper is like any other cup win in an Asian competition, but one needs to look beneath the surface to truly understand what it means for Indian football.
It's been a tournament India has always been expected to win, with neighbouring nations all placed below them in the FIFA rankings, so winning it has never been considered an "achievement". This time, though, it was completely different, as a squad devoid of any of the nation's top footballers came up tops, beating hosts Bangladesh and a strong Maldives side when it mattered.
There was a lot of talk in the media when it was decided that an U-23 side would be sent to Dhaka, but who's talking now? The young lads, many of whom haven't played at this level before, have made a name for themselves during the last week or so. It's been quite a team effort, which it had to be, if an U-23 side had to beat other senior teams to win a tournament.
We've had many comments on the website, primarily from the Maldives, Sri Lanka, and Bangladesh, and some even from India, about how the media, of which Goal.com is a part, has been stressing time and again that it wasn't India at the SAFF Cup, but India U-23. But why shouldn't one stress on it? It was an U-23 time after all, wasn't it? If one looks the slew of big names that weren't there at the championships, they will understand why everyone was calling the team "India U-23", not "India".
No Bhaichung, Chhetri, Renedy Singh, Gawli, Naik, Subrata Paul, Climax Lawrence, Pradeep, Surkumar Singh. The list can carry on. Hell, there was no Bob Houghton! In fact, even the first choice U-23 striker, Baljit Sahni, was unavailable due to injury. Keeping aside the sheer talent that was left behind in India, there was a mountain of experience missing as well. Sukhwinder Singh's youngsters may, and in probability will, turn out to be players of similar quality, but apart from the I-League, they have very little experience as compared to the senior squad, and that's the major difference between the two teams.
One criticism of the squad has been the fact that they didn't score goals. It's a valid argument. The Indians scored twice in the group stages, and once in the semis. They couldn't score against Maldives in both games, although they had some really good chances in the final. But to say that they played to take the game to penalties on Sunday is a bit short-sighted. They had a few chances to win the game as well, with Sushil Kumar fluffing some glorious opportunities, and with better finishing, India would have scored in the final, and definitely scored more goals in the semi final.
But let's not criticize the forwards here. They really worked their socks off. Although Sushil Kumar was off his game in the final, he was a class act against the hosts, scoring from distance to seal the game. Balwant was his usual industrial self, but young Jeje Lalpeklua was the star of the show for me. He scored a crucial goal against Afghanistan, and was absolutely brilliant against Bangladesh, holding the ball and distributing it well, winning innumerable free kicks, and getting into some dangerous positions. It was a shame that he didn't start in the final, and came on only in extra time, after which India looked much more dangerous.
How long can one put off talking about Arindam Bhattacharya? Not any more. The Sodepur lad was phenomenal, and I'm not even talking about the penalty shootout. The two saves he made were superb, but what he did in regular time, during the entire tournament is what was most impressive. His decision-making was spot on. He knew when to come off his line and when to stay put. His shot-stopping was excellent all through, and he collected what seemed like a thousand crosses in the four games he played.
What the Nehru Cup did for Subrata Paul, the SAFF Cup has done for Arindam. The Churchill goalkeeper has had his first brush with stardom, and it will be interesting to see how he brings this new-found confidence into the I-League, where he had a disappointing start to the campaign. The two Bengali keepers can now be sure to battle it out for the No.1 jersey for the senior team, and might just trigger a new generation of quality young goalkeepers in the country.
However, we shouldn't forget other contributions while celebrating Arindam's heroics. The entire backline was impressive, keeping a clean sheet in four out of five games. Ravanan and Rowilson were very no-nonsense in their approach, whereas Denzil used his height to good effect. Robert was found wanting defensively at times, especially in the final, but was a real menace going forward, and deadly with the dead ball.
Manish Maithani looked solid when he was fit, while his replacement, Jewel Raja, was like a terrier, leaving no inch of grass on the pitch untouched. He had a disappointing game against Maldives in the group stage, but followed it with two very committed performances. Baldeep played the senior man in midfield, and stood tall at all times, while others like Naoba Singh and Subodh Kumar did whatever was asked of them.
None of this would have been possible without the vision of Bob Houghton, and the man he brought on board to coach the youngsters, Sukhwinder Singh. While his handling and nurturing of young players is known to one and all, Singh's tactical knowhow was crucial to the team's success. It wont be surprising if sending an U-23 team to the SAFF Cup becomes a matter of policy hereon, and Indian football would only be healthier for it.
As this wasn't just another SAFF Cup win. It was the sweetest of them all. And yes, it was won by India U-23, not India. Enough said.
Atishay Agarwal