The All India Football Federation (AIFF) came up with their very own AIFF XI side with the idea of keeping talented youngsters together for a period of four years until the qualification of 2018 World Cup begins. Shilton D'Silva, a Mumbai resident, is also part of the elite list and was first spotted at a school league game.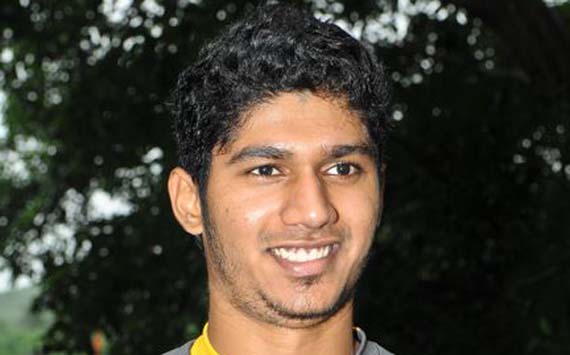 SHILTON D'SILVA
Club: AIFF XI
Country: India
Age: 18 (September 15, 1992)
Position: Midfielder
While in class five, Shilton playing for St.Pius, Mulund, was selected for the Maharashtra U-14 team and attended a ten day festival in Chandigarh. He was immediately spotted and made it into the 40 member India camp but failed to make the cut back then.
Thereafter, he appeared for Mahindra United U-15 trials and after being picked, participated in the Nike Manchester United Premier Cup where they lost in the league stage. However, the youngster wasn't quite bogged by their failure as the following year they made it into the finals only to lose to East Bengal.
It was when Mahindra United U-15 was on tour to Goa that Shilton was spotted and thereafter, he was in the safe hands of Colin Toal, the technical director of Indian football.
"We played a few Goan clubs and we also played a match against the India U-16. Colin Sir spoke to me after the game and said that I could join the India camp!" said Shilton bringing to mind the old memories.
Shilton was part of the team which went to Uzbekistan in 2008 where they played the AFC U-16 Championship with India managing to win a game against Indonesia (1-0) after defeats to Syria (3-0) and South Korea (5-2).
From the India U-16 team, 17 players were called for the U-19 selections along with 60 boys from which a squad of 30 was formed with the Mumbai teenager once again not disappointing.
As part of the team which went to Iraq in the AFC U-19 Championship, India managed to beat Afghanistan and Kuwait and lost to Iraq, Saudi Arabia and Oman in 2009 to finish fourth in their group.
He was also summoned for the SAFF Games where India U-19 team represented but the player didn't feature in the tournament.
"I had my board exams and I requested Colin Sir to allow me not be part of the squad," said Shilton in a rather candid manner.
His parents were always encouraging him to take up the sport as his father Sydney D'Silva played the game for Mumbai Customs.
"My parents always supported me. Earlier, I used to do Karate and even then, they always backed me up," points Shilton.
And the player hasn't just excelled on the field as he continues to do well in his studies which set an example for those who believe that sports tend to hamper the education.
"I got 81% in my class X and 77% in standard XII. In the final two months of class X, I was at home and studied rigorously. In the camp, we were given two hours from 10 am to 12 pm to study. I believe studies are very important.
"My mother would bring the notes for me while I was at the camp and I would study them," said the student of K.J.Somaiya College.
The 18 year old credits the development of his playing career to primarily three individuals and highlights the why of it.
"My school coach Carlton D'Souza helped me a lot while Santosh Kashyap set me up for the big stage. I didn't have confidence back then and that was something which Colin Sir would always encourage me to overcome it. He has helped in several other aspects," his voice full of gratitude.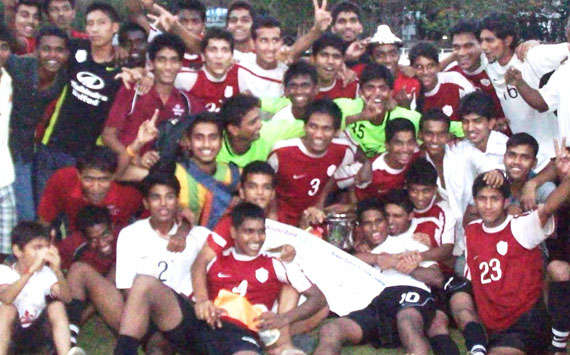 A Loss In The Victory
In the 2009-10 season, he was part of Mahindra United U-19 team which won the Super League with Shilton scoring the winner and were promoted to the Elite League but with the club choosing to disband, that would never actualize.
Ask him his favourite club in the I-League and the answer sums it all:
"Mahindra United...uh...now it's AIFF XI!"