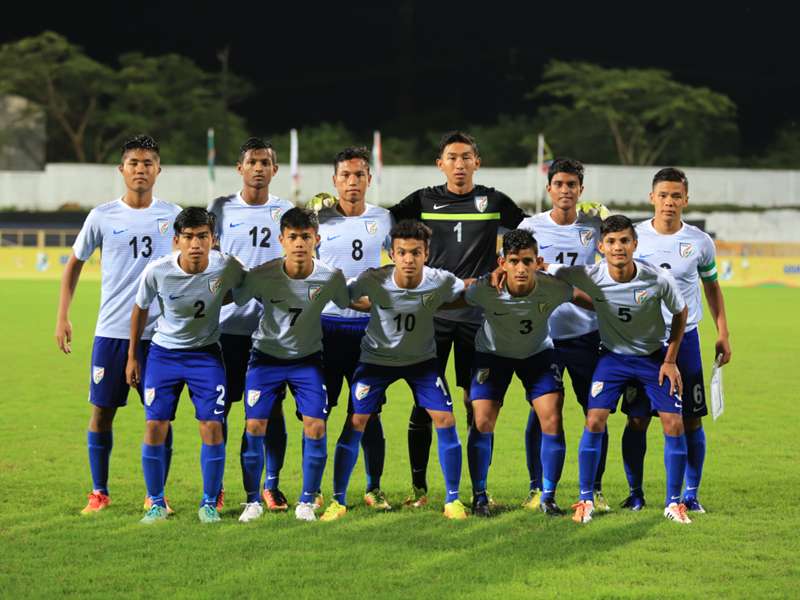 The Indian national U17 football team's sojourn in the eponymously name Atletico Paranaense U17 International tournament was once again jaded in the colours of defeat, when they were handed a thumping by the home side, Atletico Paranaense U17s. The match, which took place at the Atletico Paranaense stadium in Curtiba, Brazil, on Tuesday, December 13, ended 4-0 to the Hurricanes.
Nicolai Adam, the coach of the Young Tigers, could only watch helplessly as his side went a goal down within the opening quarter of the half, on the back of some dominant football by Paranaense.
The agony would double for the German coach as his side fell two behind barely four minutes later. A well delivered corner, saw the hosts double from the set-piece, in the 19th minute.
Opting to adjust his strategy in real time, Adam quickly brought on Abhijit Sarkar in place of striker Aman Chetri. However, that didn't stop the Indian fledglings from falling a further goal down before the half-ended, when a Paranaense striker elevated himself above the covering defenders to head home a cross from the right.
Substituting Sanjeev Stalin and Aniket Anil Jadhav with Mohammed Sarif Khan and Shubham Sarangi early in the second half, Adam hoped to stem the flow of their opponents and regain some traction on the field.
However, the Hurricanes once again blew down India's defense to score the final goal of the day, coming in the 55th minute.
The India colts will now face the Uruguayan national U-17 team, in the tournament's final league stage tie,on Wednesday, December 14, at 10 PM IST.