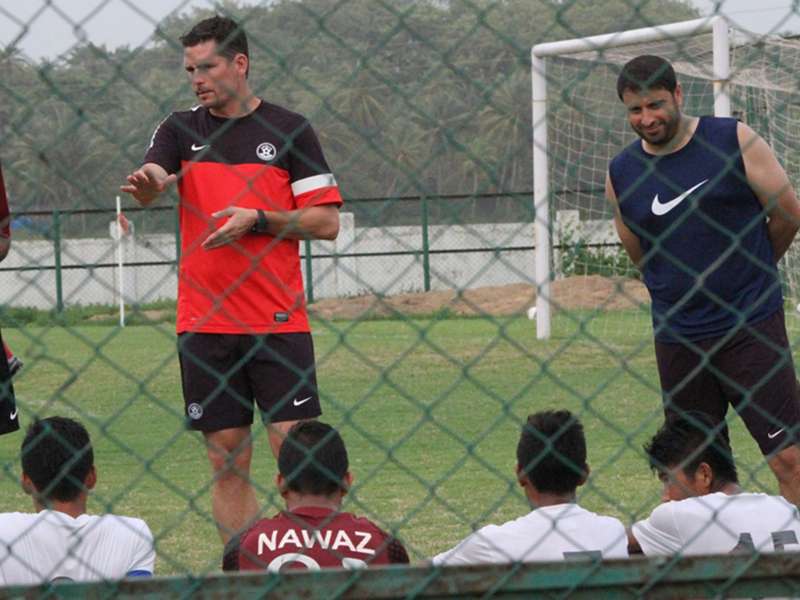 India's state associations have an integral part to play in the progress of the nation's combined movement forward up the international football ladder. It is only through this cohesive unity that development at all stages of the All India Football Federation's dream of having a fantastic team with the talent pool generated will become reality.
So, when the All India Football Federation (AIFF) asked the Goa Football Association (GFA) to schedule a match on April 30 between the India Under-16 side and that of state, they received a positive response a couple of months back.
In the third week of April, the Indian U16 team played Odisha's select Under-16 in a friendly in Goa which they won 6-0. The purpose of the friendlies was not just to get adequate practice for the Blue colts, but it also serves as a scouting ground for coach Nicolai Adam. Considering the rich talent pool at hand in these games, he can add to the forte of players he has at his disposal before selecting a final squad for India's showpiece next year.
However, much to the Adam's as well as authorities' bewilderment, the Goan body refused to comply, stating that their U17s were "under-prepared", on Thursday, 28th April. Interestingly, Goa's U16s had participated in the 37th Sub-Junior national football championship, just a week earlier, where the Goan team were routed 7-1 by eventual champions West Bengal. Also of note was that Odisha's U16 team were the runners-up in the competition. But they never complained of their team "being unprepared."
This reeked of malficience according to an AIFF official, who elucidated to Goal on grounds of anonymity, "The GFA had two months to prepare for the match and all they could come up with was 'not ready for action?' This is unacceptable. Their state team participated in the Subroto Cup recently. FA has missed out on a chance to give Nicolai an opportunity to watch the Goan boys in action and give them a fair chance to make it into the World Cup squad."
Kushal Das, the general secretary of the AIFF remianed unavailable for comment.