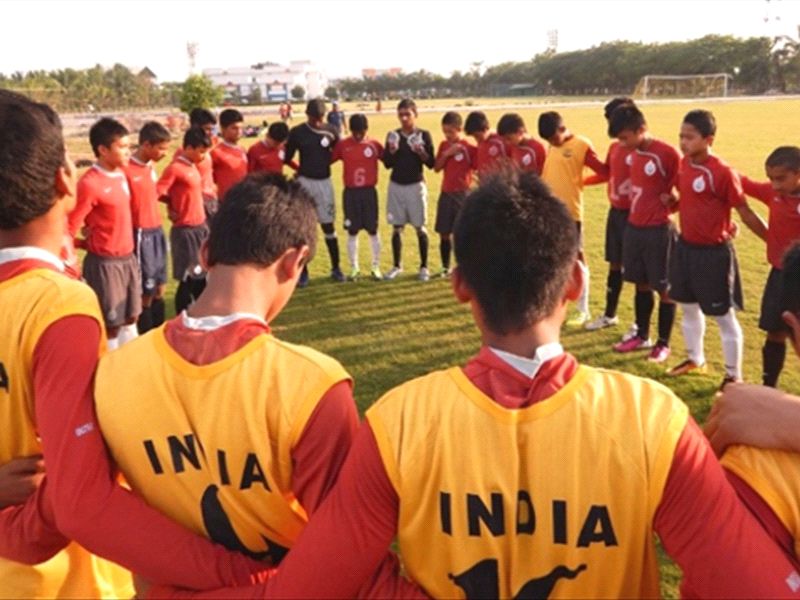 India's U16 team touring Germany as part of their preparations for the upcoming U16 Asian Football Confederation's (AFC) Championship qualifiers in Tarbiz City, Iran, besides U17 World Cup in 2017 were held to a 2-2 draw against the U16 side of Austrian club AKA Tirol on Monday, 17th August. The match was played in Austria itself, for the normal regulation of 45 minutes per half.
Fresh off the back of a 'comeback' win over SPVGG Greuther Fuerth U-16, India's Young Tigers were forced to repeat their feat early on as they conceded a soft goal in the 20th minute. Things got worse for the fledglings, as history repeated itself from three days ago, with the Austrian side going two goals into the lead by the 25th mintue.
As with this Indian side, they refuesed to give in and found their strut when Komal glided into to reduce the deficit in the 40th minute. That's how proceedings remained for the remainder of the half, as the Austrians went into the break with a goal's lead.
The second half saw a stiff seesaw in action but no real chances as the home team held on comfortably. It was then, in the 73rd minute, that Nicolai Adam, the coach of the U17s brought on Rahul in place of Aman.
A move that paid rich dividends, Rahul summoned his goal scoring ability as in the last game, thundering home the away side's equalizer as the Indian team brought proceedings to level pegging in the 80th minute.
The game ended with both teams sharing the spoils.