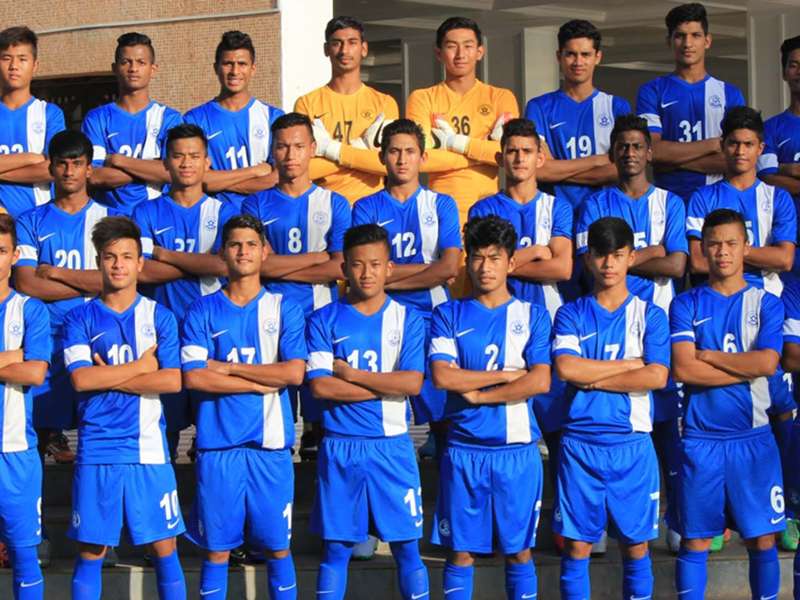 It was a simple case of being unable to pull the cork off the celebrations for the India U17 team currently on an exposure tour of Germany ahead of their upcoming tryst with the Asian Football Confederation's (AFC) U16 Championships in September this year.
Nicolai Adams' team won their tie against Meidericher Spielverein 02 e. V. (MSV) Duisburg's U17 team by a handsome 3-0 margin. Yet, the German was anguished to see one of his defenders, Reamsochung Chongompipa Aimol, carried off in a heat of searing pain.
The match began on the perfect note for the Indian Colts, who took the lead as early as the 1st minute through Komal Thattal, after he tapped in an accurate Boris Thangjam cross.
Aniket Jadhav was on hand to ensure the tie was firmly in the hands of the Indian youngsters when in the 35th minute, owing to a defense splitting pass by Amarjit Singh, the Maharashtra-born attacker was sent through on goal. One on one with the keeper, Jadhav showed adeptness to evade a last ditch tackle by the Duisburg number one and, after rounding him, smashed the ball into the back of the net.
Aman Chetri tripled the lead for the squad prepping themselves to partake in the U17 World Cup, to be hosted in India in 2017, as the fledglings went into the half-time interval with a three-goal cushion.
The second half saw relatively no action for 15 minutes, but that silence was punctured in the 60th minute, when the Meghalaya-born Aimol was stretchered off after a mistimed sliding tackle by him on the opposition.
Goal understands that the player had been rushed to hospital where scans revealed a broken bone. Therefore, he was operated upon immediately. Further updates on his condition are awaited.
On the football pitch, the Indian turned the screw defensively, and with that closed all doors to goal for their opponents. The match ended in a bittersweet 3-0 win.