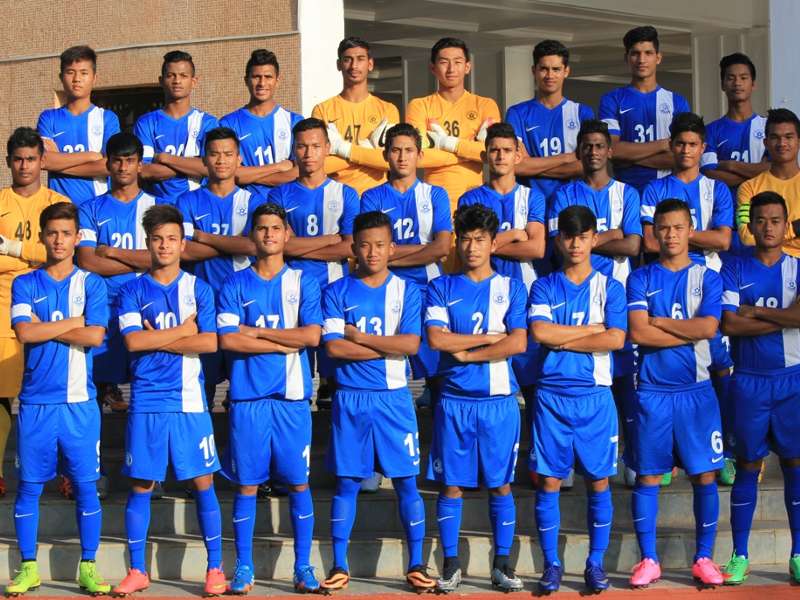 It was a splendid result for the Indian Under-16 team, who're scheduled to participate in the Asian Football Confederation's (AFC) Under-16 Championships this September and in the Under-17 World Cup in 2017, as they thrashed United States of America's football academy side GFL Soccer Enterprises by a 6-0 scoreline in Duisburg, Germany, on Wednesday, 10th August.
GFL are based in Florida, USA, and count 82-time capped former Deutschland international Arne Friedrich used to be among their football coaching staff. The team, like India, were on a summer tour of the European nation.
The Indian national side went into the fixture with their strongest 11, with Nicolai Adam, the national U16 side's coach, drafting in the likes of Komal Thattal, Amarjit Singh, Aniket Jadhav, Aman Chetri, Sanjeev Stalin and Boris Thangjam into the matchday squad for the Blue Colts.
After a typically chary beginning to the encounter, the Indian U16s seized the initiative in the 25th minute thanks to a neat finish from Thattal. The joy wouldn't stop there for Adams' team though, as this time Thattal turned provider for the lurking Jadhav with an accurate cross to ensure the lead stretched to 2-0 in the 27th minute.
The first half handed India an opportunity to end it on a juicier note, but Singh - usually so immaculate with his finishing - smashed wide a sitter much to own amazement, as tie descended into half-time with the Indians sitting on a two-goal advantage.
The second 45 minutes began on the best possible note for the team in Blue, as Saurabh Meher thwacked in an effort to triple India's advantage on the day, aided by Gaston D'Silva's superb cross.
Slowly but surely, a rout took shape on the field as D'Silva, provider for the third, blazed forward and rammed in Abhijit Sarkar setup to make it 4-0 on the 50th minute.
The side form the USA were at sixes and sevens but somehow pulled together to maintain a period of calm, until it was shattered by Narender with 15 minutes left on the clock. The assist for the goal, came from Stalin.
The pumped Indian squad made the scoreline read half-a-dozen in the dying embers of the match, as defender Narender was once again at the port-of-call to ensure the simplest of conversions.
The match ended in a resounding victory for the Colts in Duisburg, as Rot-Weiß Oberhausen now await them on 14th August.