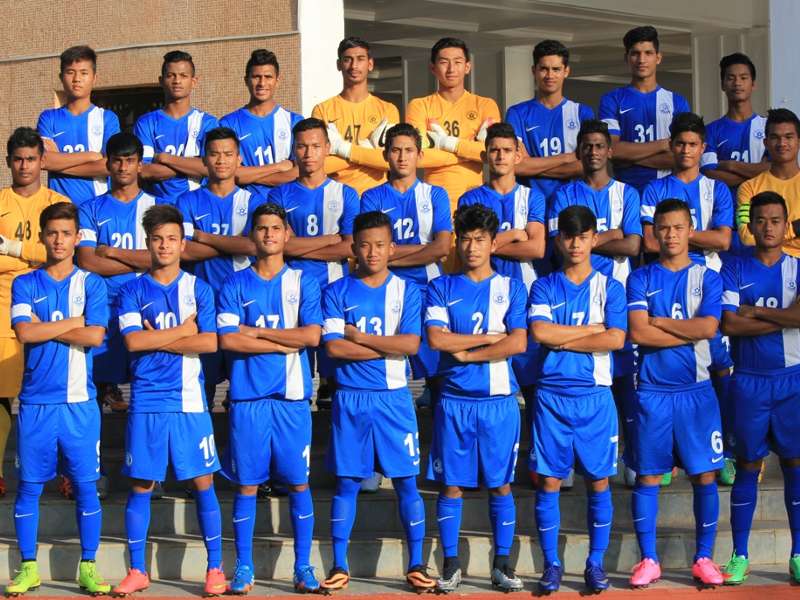 The Indian national U16 team, currently enjoying a sojourn in Germany, ushered in yet another positive result as they beat German fourth division Rot-Weiss Essen's U16 fledglings 2-0 in Duisburg on 27th July, 2016. This is the same Indian team that is slated to participate in the Asian Football Confederation's (AFC) U16 championship, in Goa, in September this year, followed by the U17 World Cup in 2017, which is also going to be hosted in the Subcontinent.
An Aman Chetri strike followed by an Amarjit Kiyam special ensured the Colts walked away with the triumph under their belt, although shoddy finishing and a German side revival in the second half threatened to spoil an otherwise excellent display from the visitors.
Komal Thattal had the first opportunity of the game, blazing over the crossbar in the seventh minute.
The 23rd minute finally the breakthrough India were pressing for. Sanjeev Stalin and Jitendra Singh, a defender, combined well in the middle of the park to set Chetri up. The Indian number nine made no mistake in his collection of the ball and struck it past the opposition keeper to make it 1-0 on the day for the away side.
The Blue Colts had an opportunity to double their lead in the 40th minute, when Chetri spurned an inviting chance, but the bitterness of the miss didn't last for long as the Indians were rewarded for their endeavour moments later. A sloppy hand-ball by the Germans' defense in the penalty box saw the referee have no option but to award a penalty.
Kiyam punished the offense by the German defender and made sure the scoreline ticked over to 2-0 in the 43rd minute. As the referee beckoned for half-time, Nicolai Adam, the coach of the U16 team, would've been more than just content with his team's performance, as they held a two goal advantage over the hosts.
Just a few minutes after the restart, Boris Singh was impeded in the box by an RW Essen defender in the 18 yard-box, resulting in the rewarding of a penalty to the Indian Colts. Yet, somehow, Kiyam's effort from the spot was batted away by the keeper.
Barely a minute later, the RWE's steamed through the away side's defense and reduced the deficit, bringing the game back to life and punishing Adams' team's profligacy in attack.
Thattal was at the receiving end of a barrage of stunned gazes as he missed a sitter of an opportunity in the 75th minute, thumping the ball wide.
The solitary goal lead kept the Indian defense on their toes and after 15 minutes, they celebrated another win on German soil, as the referee blew for full-time.
Adams' side will now face Sportfreune Siegen on Saturday, 30th July.