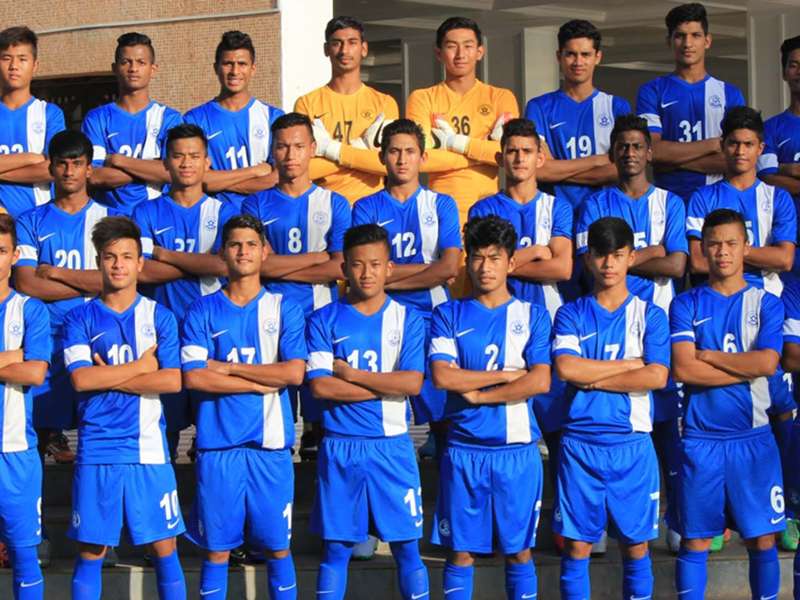 In a tantalizing, swing-of-the-pendulum match that certainly warmed up the mild 20 degree celsius temperatures in Baerum, Norway, the Indian Under-17s scheduled to participate in the Under-17 World Cup in 2017 fought back to draw against Stabaek FC's Under-17 side, at the Nadderud Stadion, on Tuesday, 21st June.
The scoreline at full time read 2-2 with Amarjit Singh and Boris Singh both scoring for Nicolai Adams' Young Tigers.
The match began in earnest for both sides, but it was Komal Thatal who had the opening glance at goal, putting a neatly delivered Boris cross just wide of the opposition's net.
Abhijit Sarkar then turned villain for the Colts in the minutes leading upto half-time. Sent through on goal by a cleaving Komal pass, the midfielder was only able to place his shot directly at the advancing goalkeeper, thus sending both teams into the break at deadlock, 0-0.
Thereafter, India took the lead in the 53rd minute. Amarjit Singh strode upto the penalty spot and dispatched one coolly, after Sarkar was brought don inside the box. However, India's lead would last barely minutes, with the Norwegian side clawing themselves back to level terms.
The game seemed to be drawing to the same conclusion as was the case in the first half, but Mohammed Nawaz, the Indian custodian on the night fouled the Stabaek attacker to hand the opposition a penalty of their own. Up stepped the striker and the finish was ice cool as the temperature's descent.
With the scoreline reading 2-1 the initiative was back with the young Blues and as was the case with Stabaek, the Indians found the equalizer minutes after the Stabaek's goal. Boris Johnson managed to reach an Aniket Jhadav cross and the ball was nozzled over the line to ensure the scoreline read 2-2 at the end of the match.