---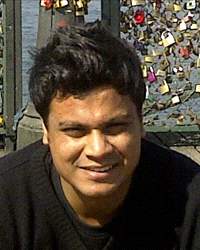 BY ADITYA BAJAJ |

Follow @adityabajaj

---
Ever since its transformation into the Champions League in 1992, several big teams have won the European Cup many a time. While the likes of Milan, Real Madrid and Barcelona have lifted the 'big ears' thrice, others like Manchester United and Bayern Munich have been crowned champions of Europe on two occasions. Liverpool, Juventus, Inter, Borussia Dortmund and Chelsea round up the list of winners having won the competition once joined by the 'has-been' trio of Porto, Marseille and Ajax.
These are the biggest names in club football, and each one of them has tasted glory and dominated Europe in their own way over different time periods over the past two decades but there is a common thread that binds them.
They have all won it, but no one has ever been able to win it back to back. The last club to do that was Arrigo Sacchi's Milan in 1990, but that was before the competition was re-launched in its current avatar.
It's a mystery that has eluded the best of minds and talents on the field, not least the fans who are yet to witness their favourite team do the impossible. Why is it that despite reaching three consecutive finals between 1992 and 1995, Fabio Capello's Milan only won the title once? Marcello Lippi's Juventus took over from Milan to reach a hat trick of finals until the 1997-98 season but only succeeded on one occasion. Real Madrid (1998-2002), Milan (2003-2007) and Lionel Messi's Barcelona (2009-2013) have all dominated Europe as the number one side in the continent embarking their own era post the new millennium winning the competition more than once but when it came to retaining it, all failed.
If Madrid were undone by a spirited Juventus led by an inspiring Pavel Nedved in the 2002-03 semi-finals, Milan let go of the biggest of leads in a two legged tie to be thrashed 4-0 by a brave Deportivo la Coruna in 2003-04 having won 4-1 at the San Siro in the first leg. With the likes of Porto, Chelsea and Monaco in the semi-finals that season, the Rossoneri were clear favourites to lift the trophy for a second successive season but bowed out unexpectedly in the quarter finals against the Spanish club. Barcelona similarly, had no answer to Jose Mourinho's rock-solid Inter back in the semi-finals of the 2009-10 season and Roberto Di Matteo's ultra-defensive Chelsea two seasons later.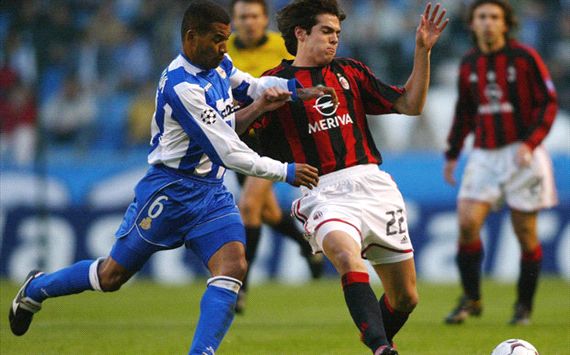 2004-05 | A star studded Milan failed to defend their crown after being thrashed by Deportivo
All these teams were favourites to retain their titles but failed because that's how difficult it is to simply win it twice in a row regardless of how great you are on paper. Bayern Munich this season, are widely tipped to be the first team to achieve this feat but it's not the first time we've heard this pitch. We hear them almost every time a great team emerges victorious and sparks off an era of dominance, like the Bavarians did last season and much like the many great teams before them.
The major reason why it is so difficult to retain a Champions League title has much to do with its current format. Back then when it was still called the European Champion Club's Cup and the last time Milan won back-to-back titles, it comprised of four knockout rounds played over two legs, and a one-off final with. So if a team was to be crowned champions, it had to play a maximum of 9 games. Over the past two decades, the tournament has expanded vastly and today, if a team is to win the competition it has to play a total of 13 games – six of them being two legged knock out tie and a one off final. Now while the number of matches may not have increased that much, it's important to consider the way all the major European leagues have expanded directly resulting in more number of games per league every season than used to be the case in the pre-Champions League era. It's appalling how the competition at one point even had two group stages until the 2002-03 season, which meant Carlo Ancelotti's Milan had to play 17 games on their way to glory, almost double of what Arrigo Sacchi's Milan played back in 1990 to be crowned European champions.
Back then when Milan successfully defended their title, there was no European football from November to March which is when the quarter finals took place with five games spaced between three months. Today, you have teams playing continental football along with the league games until mid-December only for it to return as early as February with seven high octane knock out games sandwiched in between the business end of the league along with the domestic cup competitions to be played until the end of the season.
This is not to say that football back then was not as competitive as it is today. Every era has had its own charm and that's incomparable but with media, sponsors and big money more heavily involved in the modern game, an average player today plays almost over 50 games a season and that plays a big role in the drop of performance year on year making it difficult to excel for two season in a row.
But luck and a very special one off performances have also played a part.
Who would have placed their bet on Deportivo back in April of 2004, when they came back from a 4-1 hammering at the San Siro to mount a comeback and take away a 4-0 win at home and a subsequent place in the semi-finals at the expense of a Milan side that had the likes of Pippo Inzaghi, Andriy Shevchenko, Kaka, Gennaro Gattuso, Andrea Pirlo, Clarence Seedorf, Paolo Maldini, Alessandro Nesta and Cafu among others in their roster? Who would have thought that Lionel Messi who would go on to score an unbelievable 86 goals in 2012, would miss one from 12 yards out with Barcelona one step away from qualification against an all-defensive Chelsea side that was lingering in mid-table back home?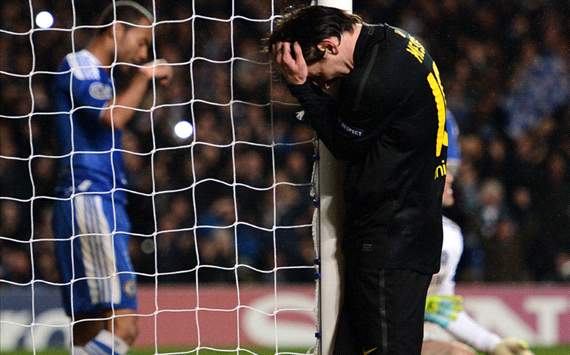 2011-12 | A defensive Chelsea and a failed penalty by Messi knocked Barcelona off their perch
Could Manchester United have successfully defended their title in 2008-09 had Andres Iniesta not scored the brilliant last minute equaliser against Chelsea to put the Catalans in the finals on course to a comfortable win in Rome against Sir Alex Ferguson and his last great United team? After all, the Red Devils had comfortably brushed aside Chelsea in the league all season, but were no match to Pep Guardiola's all-conquering tiki-taka football. We shall never know.
Chelsea were rock solid but majorly lucky in the 2012 semi-finals, while Milan and Manchester United were left wondering by two special performances by Deportivo La Coruna and Andres Iniesta respectively and these are the two factors that make this competition so tough.
With Bayern having swept aside Arsenal at the Emirates this season with more than a foot in the quarter finals, much will depend on who they draw in the last eight should they qualify barring a catastrophe at the Allianz Arena in the return leg. With much hype about how the Bavarians could finally be the team to achieve the unthinkable task of defending their title, factors like fatigue along with luck and one off special performances in favour of their opponents will be their biggest obstacle if they are to be the crowned champions again this season, not just on paper.
With the Bundesliga title already a guarantee with their domestic rivals lingering behind by more than 20 points in the league, players can be rested and that's an advantage. Pep Guardiola surely knows a thing or two about winning continuously, but there is a reason he demands focus from his boys, having failed to maintain the same level with Barcelona for successive seasons. One bad day in the office and you are out. A David Alaba cannot afford to miss a penalty again, because not at every stage will he be lucky enough to have a player of Mesut Ozil's calibre miss one himself.
But the other two factors are completely out of his hands. The uncertainty of this competition is what makes it hard to win and even harder to defend and if Bayern finally break the hoodoo and manage to do just that, they will truly edge every other club of the past two decades as the best of their generation. But in case they fail, it would be equally wrong and unjustified to undermine their might for many great teams before them have failed to do so.
Surely, the Champions League is not hailed as the greatest club competition in the world for nothing.
How do you stay up with football when on the move? With http://m.goal.com –your best source for mobile coverage of the beautiful game.