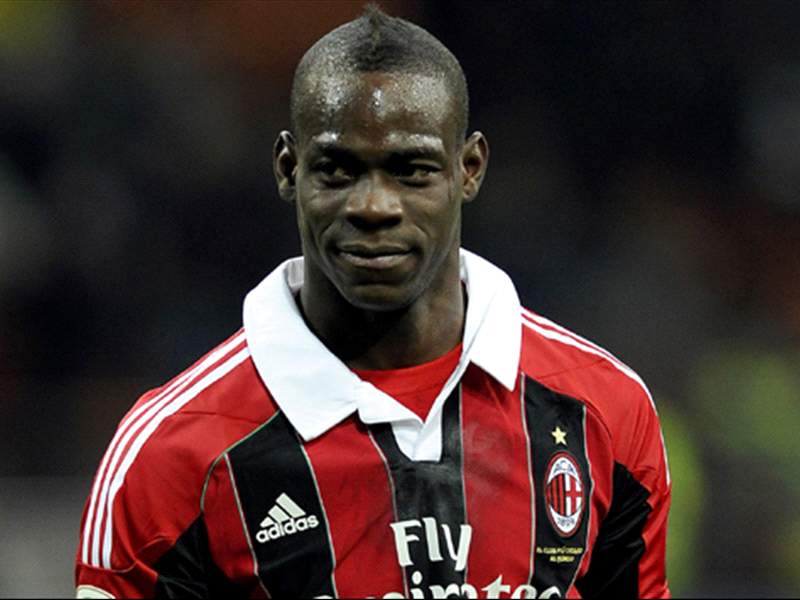 Cesare Polenghi




Analysis

|

Serie A




Follow on
In my previous columns I have often criticised some aspects of Italian football, pointing out the main problems that have blocked its development in recent years. To list them, the three main drawbacks are: incompetent, megalomaniac club owners; partisan and facetious press; and the organised criminals that seem to orbit around Italian football - be them hooligans or illegal gamblers that corrupt players and rig games.
This time, however, I would like to celebrate the long-awaited return of Mario Balotelli to Serie A by pointing out three positive aspects of the Italian game; the increased use of young players, the success of Juventus' business model and the overall quality of the game.
The lack of capital to invest in star-players has forced Serie A clubs to sharpen their imagination when it comes to drawing up their rosters. With that young players now have more opportunities to get on the pitch. In Italy, big clubs' supporters have very little patience which consequently can lead to the "burning" of youngsters, thus, the tradition of sending them to "toughen up" in minor clubs arose.
This trend however has completely changed during this season in particular. Now, a lot of players under the age of 21 have the chance to play regularly, even in big clubs. The most outstanding so far have been Stephan El Shaarawy, M'Baye Niang, Mattia De Sciglio (all three at Milan), Lorenzo Insigne (Napoli), Alessandro Florenzi and Mattia Destro (both at Roma) among the local boys. Other non-Italians that have been impressive are Paul Pogba (Juventus), Juan Jesus (Inter), Stefan Savic (Fiorentina), Mauro Icardi (Sampdoria), Erik Lamela and Marquinos (both at Roma) among others. Milan and Roma in particular seem to have opted for a policy of nurturing young players; something that will surely help the little Azzurri as well as Cesare Prandelli's new challenges with the Italian national team.
The second piece of good news is that Juventus' plan to propel the club into a new era is working. The private stadium, which was at the centre of Andrea Agnelli's plan, is always packed, the balance looks good and the team is leading the table in Italy after qualifying for the knock-out phase of the Champions League.
Sadly, it is already clear that duplicating Juventus' model won't be easy and Italian-Kafkian bureaucracy is surely not helping those clubs that are trying. However, Juve is not alone in its growth. The Pozzo family, Udinese's owners, for example, did so well in recent years that they managed to purchase two more clubs: The English Championship's Watford, and La Liga's Grenada - the latter being the club that surprisingly defeated Real Madrid this past weekend. Napoli, Lazio and Fiorentina as well seem to be on the right path, and the clubs that can manage to snatch a spot in the Champions League will surely have some cash to invest with next summer.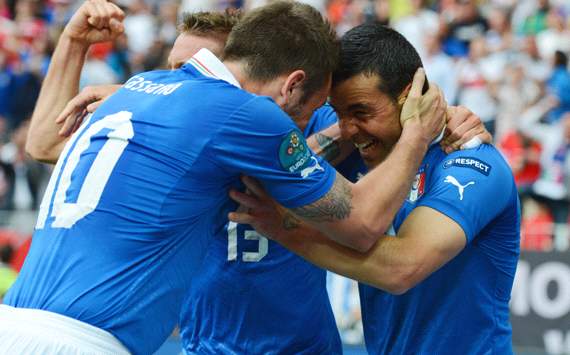 Italians know how to play football
Finally, for those who care to check it out, the Italian Championship still offers a selection of very enjoyable games. Tactically, despite the three-man defence trend (a tactic that characterises many Italian teams nowadays), Italian teams still play with different styles and share a level of tactical discipline that is still unique in Europe. This is also facilitated by the fact that the pace of the game is not extreme like in the English Premier League.
The bottom line is very simple: Italians know how to play football. This was evident at Euro 2012 and with Juventus' recent bulldozing and elimination of European Champions Chelsea.
It is hard to foresee what the immediate future holds for Italian football but a complete analysis of the present situation surely doesn't leave too much room for optimism. However, it is important to remember we are talking about a country where football is almost considered to be a religion. The passion and love for the game produces heaps of players and supporters. Surely, there is light at the end of the tunnel for Italian football.
How do you stay up with football when on the move? With http://m.goal.com –your best source for mobile coverage of the beautiful game.