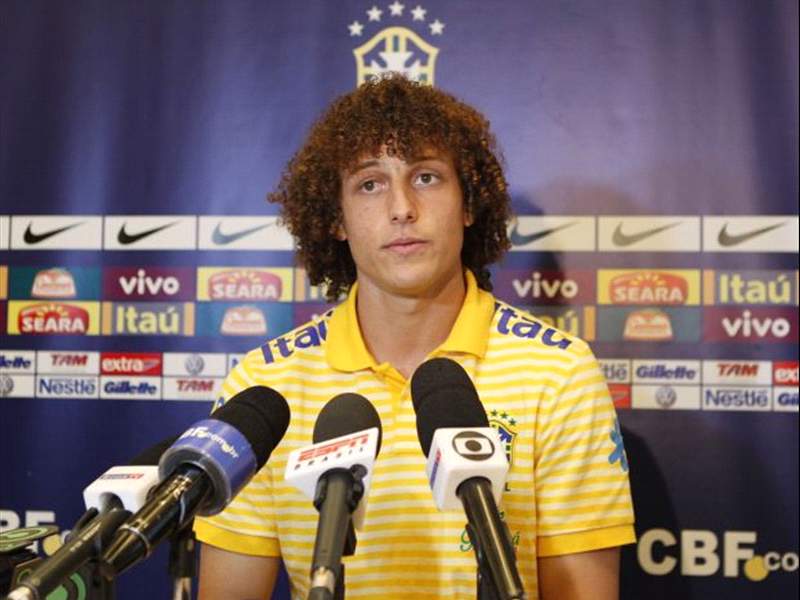 A malnourished child growing up in Diadema, on the outskirts of Sao Paulo,
David Luiz
was told more than a few times that he was too tiny and fragile to become a professional footballer – hard to believe as he now stands at 6 feet 2 inches, and 6 feet 5 inches when you count the hair!
Goal.com
brings to you some facts about
Chelsea
's coolest defender.
1.
David grew up in a poor family. But he has always cherished life in the small things the almighty offered. He was always thin, fragile and appeared breakable to everyone back in Brazil. He enjoyed football on the streets of Diadema and hence, was selected for Sao Paulo FC at the age of just nine. David did play good but his fragility became a concern for the owner and the manager and was dropped at the age of 14. They told him he wasn't growing. He left home and went to Bahia for Victoria.
2.
David is engaged to his teenage sweetheart Sara Madeira, who he met during his time in Portugal. The cute couple spend all their spare time together, and also with their families. They go to movies, charities and almost everywhere together. They go out, click photographs and share them with their fans too. The Portuguese and the Brazilian got engaged, in a private ceremony, after his move to Chelsea and David often counts Sara as one of his lucky charms.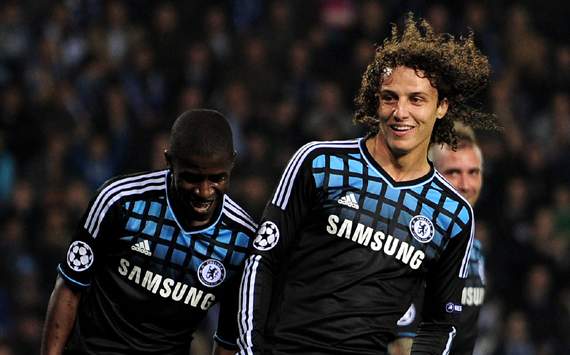 The Brazilian samba enjoying the good life at Chelsea...

3.
In his free time, David loves spending time with his fiancé and also with his friends. He meets his friends and has a long talk. He finds peace in small things and making his loved once happy.
4.
David is one funny guy and never misses a chance to make people around him have a small dose of laughter. Sometimes people may find it weird but a funny guy does help his teammates in the dressing room. He never minds jokes on himself, and his hair. On several public meetings too, he never misses a chance to crack a joke. With stress from the expectations of a fourth place Champions League spot, a funny and 'not-so-serious' guy is always a source of relaxation for his team!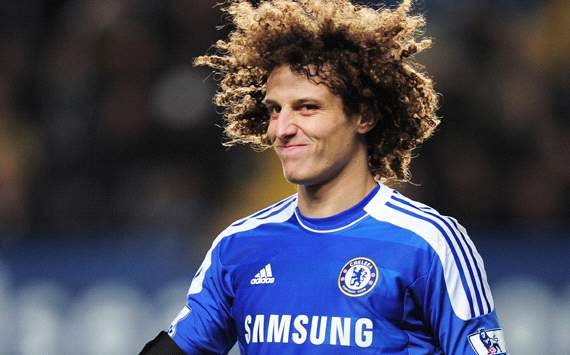 Loves a laugh: Funny man Luiz!

5.
David loves to eat nutritional food; Tropical fruit salad being his favourite, and his mom's handmade food. He has a strict diet plan and loves fruits and salads.
6.
He loves to travel. He is often seen at different places with Sara and also with his parents.
7.
The South American loves his cars. He favourite is his Bentley and keeps it close to his heart.
8.
David does support charity and is one of the members of his teammate Didier Drogba's Foundation.
9.
David loves playing FIFA and PES, he shares giveaways to his fans on Twitter too.
10.
He is very religious, like all his family members. He is god-fearing and claims that all his glory thanks to the Lord. The Brazilian believes that the the good things wouldn't have happened to him if God had not blessed. Luiz also admires Kaka and says that he is a man of Lord and a fantastic player.
How do you stay up to date with football when on the move? With

http://m.goal.com

– your best source for mobile coverage of the beautiful game.