COMMENT
By Rahul Bali
When FIFA president Sepp Blatter visited India earlier this month, he was reminded of his famous comment of India being a "sleeping giant." To which he responded that to "wake up a giant, you need more than one alarm clock" and added that the nation was no longer in stupor.
On 22nd March, another of those alarm clocks rang, though this wasn't the one which Blatter would have hinted of, and whether it has got the officials, who were busy clicking pictures with the Fifa president on the occasion of his birthday, back to life or not remains debatable.
Venkatesh Dhanraj lost his life on the field with no vista of medical aid; so much so that the deceased played had to be carried in an auto-rickshaw to the hospital where he was declared dead on arrival with the doctor stating that things could have been different had he been brought on time.
Karnataka State Football Association (KSFA) president, A R Khaleel, who also serves as the All India Football Federation (AIFF) vice-president, acknowledged that it's mandatory for an ambulance to be around for each and every match played. In fact the FIFA rules even mention of providing first aid to the spectators, if needed.
So then why weren't things in place? While the KSFA general secretary Krishna Narayan claimed that it was a rare occasion when the ambulance wasn't around due to the "drainage work", Khaleel spoke of "Bangalore being a busy city and that those hospital ambulances give preferences to their emergencies (those who call the hospital for an ambulance)."
The first excuse of Narayan is a classic case of a school boy claiming to have done his assigned homework but having forgotten his notebook just on that particular day when it was to be submitted! Do you expect us to believe that, Narayan? We are not as stupid as some of our class teachers, are we?!
Khaleel's rationale leads one to believe that Bangalore isn't a 'city' in the first place as it is difficult to book an ambulance for three hours! Even in second or third tier towns, it isn't difficult to get hold of an ambulance. And mind you, Khaleel was speaking about a city which is known as the 'Silicon Valley of India.'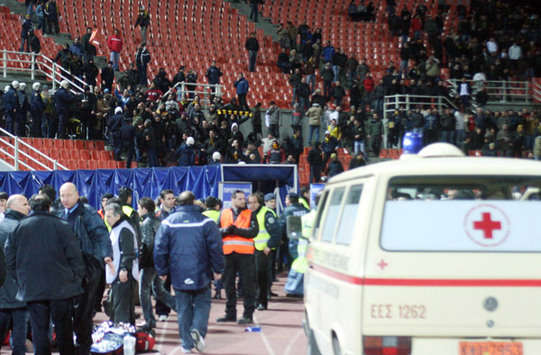 Height Of Stupidity
l Difficult To Hire An Ambulance In Bangalore!l
Say for heck's sake that we are numskulled and we believe that indeed it is difficult to hire an ambulance in the third most populous city in the country, why does it take the death of Venkatesh for Khaleel and co to realize this? What were they doing all along? Possibly enjoying their siesta time as, according to some latest research, it helps 'alertness' by 100%!
Subrata Dutta, the AIFF vice-president, had mentioned of Bangalore being one of the cities which could host the U-17 World Cup if India were to win the bid. So going by Khaleel's statement, Bangalore would only get bigger and busier each year making it impossible to get any ambulance by the year 2017! In fact, even the emergency number for ambulances would forever be not reachable in the city of Bangalore!
The above only highlights to the third class brand of leaders prevalent in the world of Indian football today. A leader, by definition, has to lead and not be the first to absolve himself of all the blame.
And the people blamed by the KSFA president this time around were – the player's dad for forcing the team coach to field Venkatesh (how ridiculous does this sound?!), the team management for heeding to the player's father's demands (even more outrageously stupid) and Bangalore District Football Association (BDFA) for lack of proper organization (who are they affiliated to, Khaleel?)
Now if the players fail to perform, the ultimate blame has to be on the shoulders of the coach, isn't it?
Applying the same logic, if BDFA, which receives a sum of rupees three lakhs per annum to conduct its activities, goofs up, it is KSFA who is to be held accountable.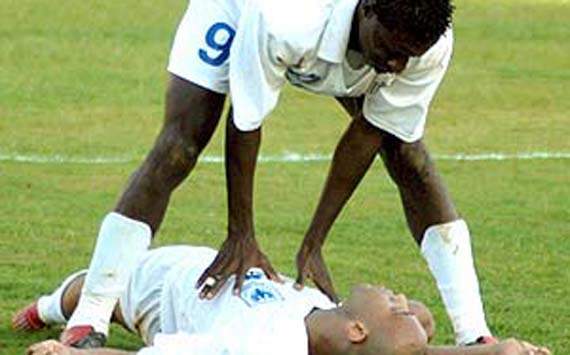 No Lessons Learnt
l The KSFA Continues To Ignore The Importance Of An Ambulance l
While an enquiry has been launched, it remains to be seen what the outcome of the act is. Would they once again hold the referee culpable, as was the case back in 2004 when the then president of the All India Football Association (AIFF) Priyaranjan Dasmunsi tried to shield the inefficiency of KSFA when Cristiano Junior lost his life in 2004.
"We turn wise after every event is over" was what Khaleel said. While the statement makes every bit of sense but it doesn't hold true for members of the KSFA given that they have already witnessed three deaths in the past decade and still do not have a fully equipped ambulance to attend to emergencies.
The only lesson learnt is that unless apathetic officials are removed from their positions, there can be no progress guaranteed. These AIFF vice-presidents play a big role in forming the rules as part of the AIFF Executive Committee but when it comes to the execution of the same in their own states, they are found wanting. Take the case of changing the state football association's constitution. Has Karnataka even bothered to initiate the process of changing its own contents?
If these officials spent more time inspecting the associations under their purview, as in Khaleel's case, instead of posing with Blatter, it would do the game a lot more benefit.
What do you think? Will the football officials change their attitude? Do let us know your thoughts by leaving a comment below.

Follow Rahul Bali on

How do you stay up to date with football when on the move? With

http://m.goal.com

– your best source for mobile coverage of the beautiful game.