Edwin Van Der Sar
Date Of Birth: 29 October, 1970
Place Of Birth: Voorhout, The Netherlands
Height: 1.97m
Playing Position: Goalkeeper
"In The Beginning"
Born in the 1970's, when Total Football was being pioneered in The Netherlands by Johan Cruyff, Van Der Sar was bound to grow up watching and play a lot of football.
He began his footballing career with his hometown club, Foreholte and then went on to play at VV Noordwijk. At a fairly late age, he was brought to the attention of Louis Van Gaal, and Van Gaal signed him for the club he was managing then, Ajax Amsterdam.
"Golden Generation At Ajax Amsterdam"
After signing for Ajax, Van Der Sar didn't take much time to settle in Amsterdam, as he quickly made it from the reserves to a call up to the first team and soon established himself in between the goal for the Dutch side.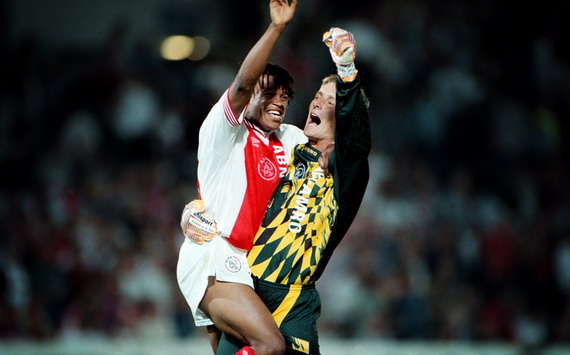 Van Der Sar Was Part Of The Golden Generation At Ajax
He enjoyed a lot success at Ajax, where he was a part of the Golden Generation - that included the likes of Edgar Davids, Clarence Seedorf and Frank De Boer. During his stay in Amsterdam, he bagged the Dutch Football Goalkeeper of the year award on 4 successive occasions.
"Turin"
Van Der Sar had become one of the best goalkeeper's of the Europe by 1999. Although there was heavy interest from Manchester United, who wanted to secure his services after the departure of their Danish legend Peter Schmeichel, he ended up joining Juventus.
He was the first choice goalkeeper for Juventus at the time, and the first ever non-Italian to stand between the posts for the Old Lady of Turin. But his stay in Italy was to be short, as Juventus secured the services of Gianluigi Buffon from Parma for a record £32.6 million, which led to him becoming second choice.
"At the Cottage"
Following the arrival of Buffon, Van Der Sar felt his time in Turin had come to an end, and decided to continue his career elsewhere. Although there was a host of top European clubs yearning for his signature, he decided to join a newly promoted British side Fulham, signing for the London club, for an undisclosed fee, but reported to be somewhat close to £7 million.
He was very happy with the warm welcome he received in England and due to his physique he didn't take much time to settle in England where the football is meaty compared to other European leagues. His brilliant performances in goal caught the eye of Sir Alex Ferguson, and he ended up signing for United in 2005, for a fee of £2 million. And what a bargain that turned out to be.
"Turning a Devil"
His arrival at the club transformed the defensive line-up of United, and the team got back the element that was missing since the departure of Peter Schmeichel. It was during his term at Manchester United that he broke the record for the longest time period without conceding a goal - 1,311 minutes!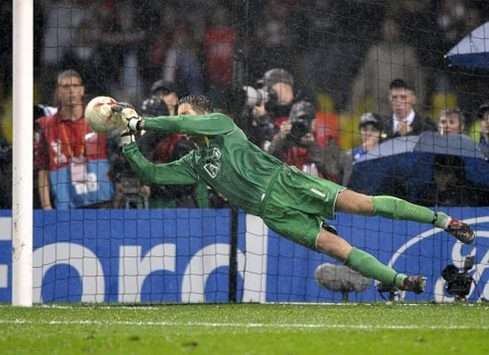 The Dutchman Was A Pivotal Figure For Manchester United
His performances were at times instrumental in earning United 3 points which in turn led to the Red Devil's winning the Premier League in 4 out of the 6 seasons he spent at United.
"The Netherlands"
Van Der Sar holds the record for the highest number of caps (130) for the Netherlands. He debuted at a very late age for the national team, representing them at the Euro Cup in 1996, 2000, 2004 and 2008, and the FIFA WC in 1994, 1998 and 2006 . He retired from International football in 2008 after the European Championships.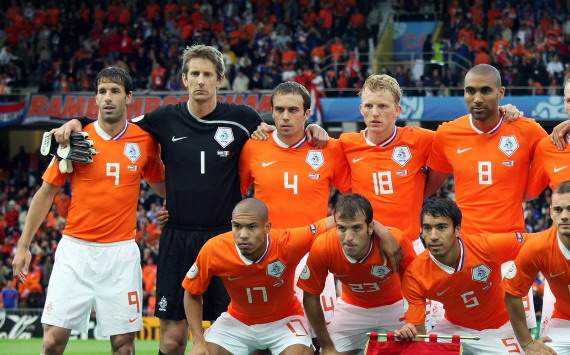 Van Der Sar Was A Part Of Three World Cup Squads
However he was requested to come out from retirement to play for Netherlands in the 2010 WC qualifiers when both Stekelenburg and Henk Timmer were injured. Van Der Sar obliged Bert Van Marwijk's request which helped him earn his record 130th international cap.
"Family"
Van Der Sar married to Annemarie van Kettering in 2006, their wedding ceremony taking place in Amsterdam. They have two children, Joe and Lynn. In 2010, just two days before Christmas, Annemarie was admitted to the hospital with suspected brain haemorrhage, and said to be in a very poor condition. For this reason, Van Der Sar was granted indefinite leave from Manchester United to go and spend time with his wife and help her recuperate. Thankfully, Annemarie recovered well with no long lasting effects.
"Present & Future Prospects"
After retiring from professional football, Van Der Sar took up a job as a football analyst for Netherlands Broadcasting Foundation, with a plan to slowly start a career as a coach.
"The Edwin Van Der Sar Foundation"
Following his wife illness and recuperation, Van Der Sar, along with his wife as the driving force founded the Edwin Van Der Sar Foundation, to focus on children who are affected by a stroke and to provide assistance to organizations that are already dealing with the same.
"Trophy Room"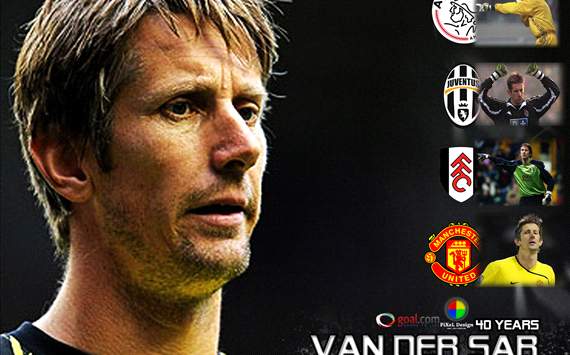 Ajax
Eredivisie (4): 1993–94, 1994–95, 1995–96, 1997–98
KNVB Cup (3): 1992–93, 1997–98, 1998–99
Johan Cruijff Shield (3): 1993, 1994, 1995
UEFA Champions League (1): 1994–95
UEFA Cup (1): 1991–92
UEFA Super Cup (1): 1995
Intercontinental Cup (1): 1995
Juventus
UEFA Intertoto Cup (1): 1999
Fulham
UEFA Intertoto Cup (1): 2002
Manchester United
Premier League (4): 2006–07, 2007–08, 2008–09, 2010–11
Football League Cup (2): 2005–06, 2008–09
FA Community Shield (3): 2007, 2008, 2010
UEFA Champions League (1): 2007–08
FIFA Club World Cup (1): 2008
Best European Goalkeeper (2): 1995, 2009
Dutch Football Goalkeeper of the Year (4): 1994, 1995, 1996, 1997
Dutch Golden Shoe (1): 1998
PFA Premier League Team of the Year (3): 2006–07, 2008–09, 2010–11
UEFA Euro 2008 Team of the Tournament
Barclays Merit Award (1): 2008–09
Barclays Golden Glove (1): 2008–09
UEFA Club Goalkeeper of the Year (1): 2009
How do you stay up to date with football when on the move? With http://m.goal.com – your best source for mobile coverage of the beautiful game.